This review was made possible by Vincent Longo Cosmetics and BeautyStat. Although I did receive product to facilitate my review, all opinions are 100% my own.#bstat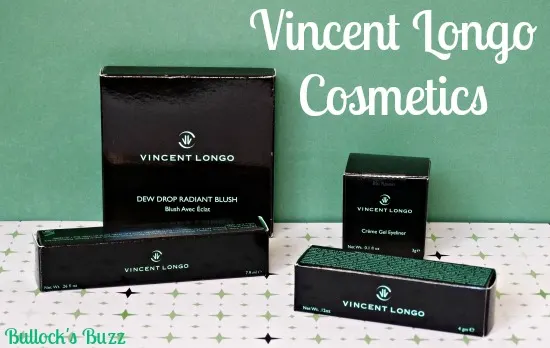 Vincent Longo knows beauty. After graduating the Makeup Studio of Milano, he got his start working with Italian designers such as Gianni Versace, Armani, and Dolce and Garbanna. He went on to work with super models like Cindy Crawford and Naomi Campbell, served as contributing beauty editor at Elle magazine and as Spokesperson and Master Artist and Product Consultant for Estee Lauder, Revlon and Elizabeth Arden. It was in the mid 90's when, after becoming increasingly frustrated with the lack of rich, vibrant color, he began mixing his own cosmetics, and just a short while later, started Vincent Longo cosmetics.
Having never tried any of his cosmetics, I was super excited when I received several items to try including Creme Gel Eyeliner, Lip/Cheek Gel Stain, Lipstick and the Dew Drop Radiant Blush. One of the first things that catch my eye with beauty products is the packaging, and I can honestly say that Vincent Longo has this part down pack. Each item came in its own glossy black packaging with teal green writing, giving the entire package a modern and sleek look. Of course my absolute favorite is what comes inside that packaging!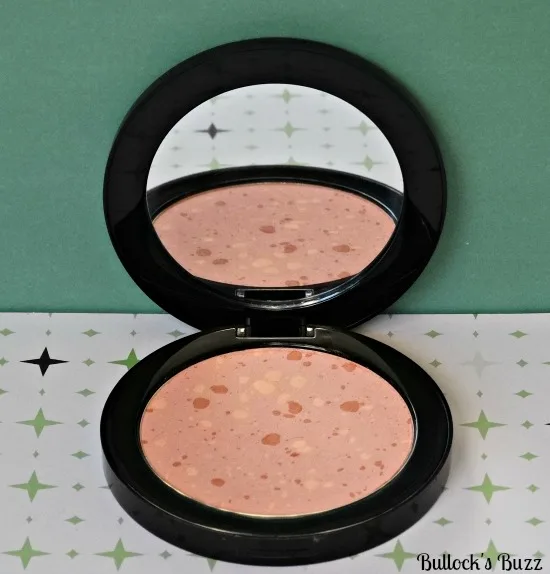 Vincent Longo Dew Drop Radiant Blush in Temple Peach $30
The first thing I noticed about this demi-matte blush was its unique multi-color composition. Instead of it being one solid color like I am used to, the Dew Drop Peach Temple blush is a combination of an antique rose and a dusty rose, together with a soft bronze. It also has a subtle hint of glimmer to helps give your complexion a dewy appearance. I love the way all of the colors blend together to give my complexion a healthy, radiant glow!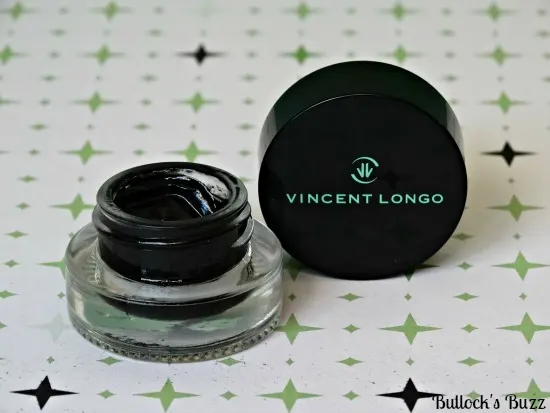 Vincent Longo Créme Gel Eyeliner in Blu Raven $25
While I have used eyeliner in practically every form, from liquids to pencils to powders, this Créme Gel Eyeliner was a first! Blu Raven is a richly pigmented combination of true black and deep blue with a subtle pearl finish that adds depth and definition. Its creamy texture makes it incredibly easy to work with whether using it to outline and define your eyes, or blending it and using it as an eye shadow for a more dramatic look. It glides on so easy that there was no tugging or grabbing, and I love how it quickly dries and sets into a smudge-proof, flake-proof and waterproof long-lasting finish.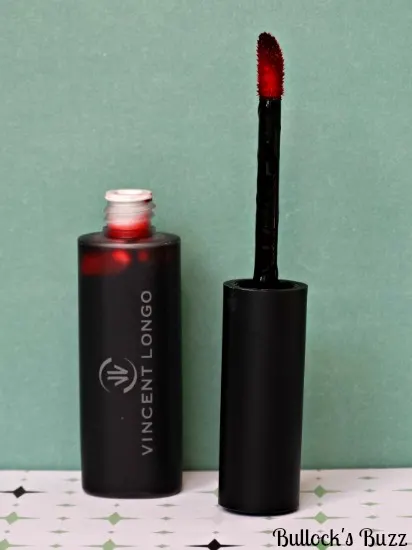 Vincent Longo Lip/Cheek Gel Stain in Ignition $24
This paraben-free, gluten-free and oil-free formula is one of Vincent Longo's star products. Ideal for use as a cheek stain or lip stain, it can be layered on for long-lasting, natural looking color. I love how you can use just a small amount for the barest hint of color, or keep adding layers until you get full coverage. For an oil-free formula, I was actually surprised at how easy it was to blend, just be sure to do it as soon as you apply because it does dry quickly. The stain looks completely natural and doesn't dry out my skin, or get those creases in it like other stains I have tried. Plus, it is waterproof, kiss-proof, hypoallergenic and cruelty-free.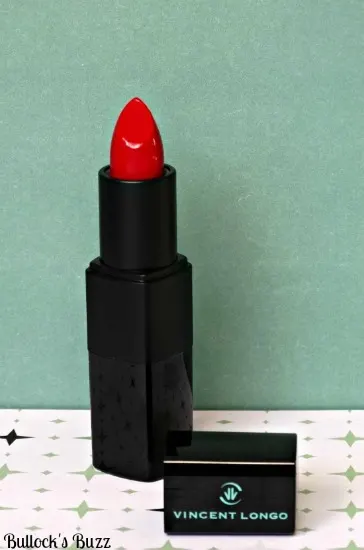 Vincent Longo Rejuvenating Velvet Riche Lipstick in Liquid Kiss $23
This classic, full coverage lipstick contains essential oils, vitamin E and aloe vera to keep lips moisturized and silky smooth. It also contains lip firming and anti-aging ingredients to help protect and plump lips, along with beeswax for long-lasting color. The first things I noticed about this lipstick was its deep, rich color and its creamy consistency. It glides on silky-smooth, and the color really does last for hours. And instead of that waxy scent many lipsticks have, this one has a pleasant vanilla scent!
My Opinion of Vincent Longo Cosmetics
Overall I was very pleased with the products I tried. Each one was easy to apply, and provided long-lasting rich color where needed. Price-wise I think they are very reasonable especially considering the quality.
Save on Vincent Longo Cosmetics
Want to try Vincent Longo cosmetics for yourself? Use this unique promo code to save BSBKS8M to get 15% off your purchase now through Labor Day!