Puerto Vallarta can be found nestled betwixt the Sierra Madre mountains and the Pacific Coast. It is arguably one of Mexico's most popular coastal getaways. There is so much to do and see in Puerto Vallarta; between the beaches, nightlife, food, and activities, memorable experiences are aplenty. Read on to learn more about Puerto Vallarta and why it should definitely be on your list of places to visit this year.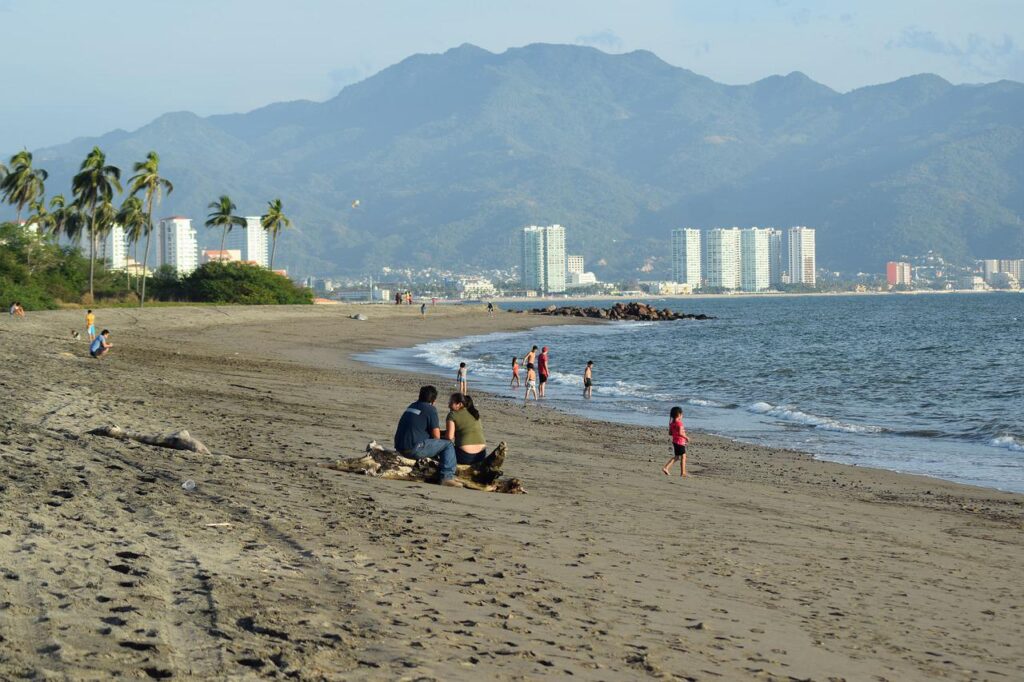 Beaches
Puerta Vallarta is great, and you can find vacations in the area by comparing package deals online. This means you can find the perfect Puerto Vallarta vacation that gives you the unique break that you've been searching for. Once you get there, there are so many things to do.
The beaches around Puerto Vallarta are truly stunning, and the water is temperate enough to swim in year-round. Regardless of whether you prefer a chill, low-key beach or one with more of a busy, buzzy vibe, you are catered for.
Playa Los Muertos is arguably the most popular beach, Conchas Chinas is more peaceful, and Playa Palmares is a beach straight out of a travel ad, but you do have to trek to find it. There is also Boca de Tomates which is more for the foodies, with all of the nearby seafood restaurants. Finally, Yelapa is a beach town ideal for a day trip, but it does take a water taxi and forty-five minutes to get there.
The surf at the beaches is amazing. There are so many surf spots dotted along with this coastal getaway. Sayulita is great, but it is more beginner-friendly, so experienced surfers might want to skip this. Bahia de Banderas, San Pancho and Lo de Marcos are all great choices too.
However, you can get to these places pretty easily. You can get a bus or even book onto a guided tour. The guides often reveal some hidden gems that you might not have found otherwise.
Nightlife
The party scene in Puerto Vallarta is buzzing. There is something for everyone, whether you prefer a chilled cocktail or two in an evening or if you want to keep going until the next morning. Vallarta has a pretty inclusive range of nightlife options. You might not know that it has a thriving queer party scene.
There are a lot of LGBTQIA+ friendly bars in the Zona Romantica, which is to the south. Zona Hotelera is to the north, and it also has a selection of bars and clubs, some of which form the epicenter of the spring break parties, which take place in February and March.
Nature
The Marietas Islands are simply unmissable, and they make up a UNESCO biosphere reserve. Essentially untouched, they are home to stunning landscapes and many tropical species. You can expect to see so many different aquatic animals in their natural habitats, from sea turtles to dolphins to manta rays and maybe even a humpback whale or two if you are lucky. As well as exploring the land is also a great place to go diving, although you will need to be PADI certified. If not, why not take a boat tour?
Adventure
For those who want a more active vacation, there is plenty to do in Puerto Vallarta. They have an abundance of outdoor activities to choose from. Why not try snorkeling, ziplining, parasailing or jet skiing? On the other hand, if you want an adrenaline rush that is a little less high-octane, then you could go kayaking or canoeing. There are also a lot of cool hiking trails to try, which allow you to explore more of the local area and introduce you to more of the local flora and fauna.
Food
Mexican cuisine is incredibly popular and what could top authentic Mexican cuisine served in Puerta Vallarta, Mexico? The area is home to a number of delicacies and local dishes. Being on the coast, a lot of these dishes involve fish or seafood in some capacity. You simply have to try dishes like huachinango zarandeado, mahi-mahi, and ceviche. If you consider yourself a foodie, you could learn more about the local scene by taking a food tour.
Drinks
One of Mexico's most famous exports is arguably tequila, and it was born in Jalisco, which is not too far from Puerta Vallarta. In Puerta Vallarta, you can find tequila-tasting packages. If you want to know more about the process itself, you can visit a distillery; there are several local distilleries that offer guided tours. Finally, why not take a day trip up to Tequila itself – it is a long journey, but for tequila enthusiasts, it is well worth it.
Relaxation
Puerta Vallarta is a great place to relax and unwind. There are several resorts and spas which are designed to help you in this endeavor. A lot of these places offer treatments, yoga, meditation, art therapy, and other workshops. Beach yoga can be an amazing experience. So if you want a restorative vacation, then look no further than Puerta Vallarta.
In Conclusion
Puerta Vallarta is a great vacation destination. It has so much to offer. Think about what you want from a vacation, and the likelihood is that Puerta Vallarta offers this to you. From food to nightlife to activities and relaxation possibilities. So be sure to consider it for your next vacation.