Aroma Delights Fragrance Body Spray is Alcohol and Chemical-Free!
If you love wearing scent, but don't like all of the chemicals used in producing perfumes, mists and other scented body products, this is one brand you need to try! You may remember my recent review of Aroma Delights and how I was sent one of her hand-crafted body sprays to review along with a beautiful electric warmer and oils. That home-made scented mist quickly became my favorite way to wear scent! Not only is it pleasant, light and long-lasting, but it is completely free of alcohol, petroleum by-products and other harsh chemicals often found in mists and perfumes.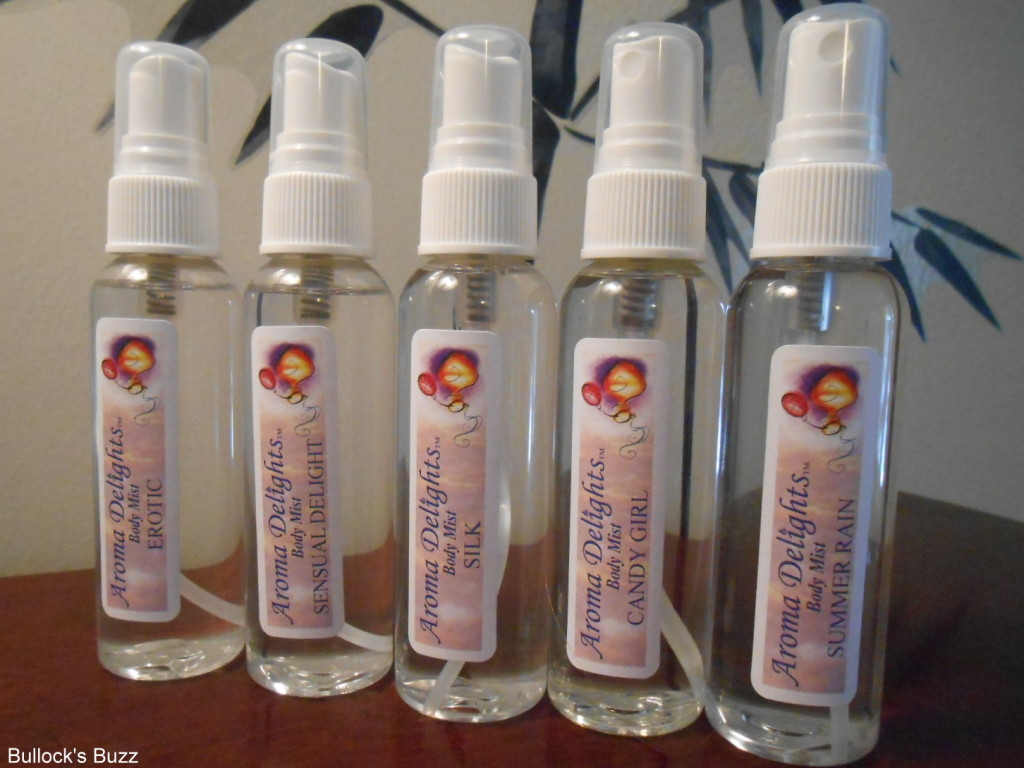 Aroma Delights Fragrance Body Spray Long-Lasting Scent
Aroma Delights specializes in homemade scented oils and body sprays. They now have seven wonderful scents in their alcohol-free Fragrance Body Spray line, and are working on adding more. Aroma Delights' body spray remains true-to-scent, meaning it smells almost exactly in the bottle as it does on your skin. Of course your body heat and unique chemistry will alter any scent you wear, but these have very little change! Just a couple of spritzes of this body spray provides enough scent to literally last for hours! Why are their scents so long-lasting as compared to others? First of all, alcohol-based products evaporate quickly and lose their scent after a short period of time; since Aroma Delights body sprays are alcohol-free, instead of evaporation, you get a wonderful scent that lasts for hours. Secondly, unlike other brands, Aroma Delights' body spray does not absorb into your skin. Instead, it dries quickly and lies on top of the skin providing long-lasting scent, and leaving your skin soft and silky smooth.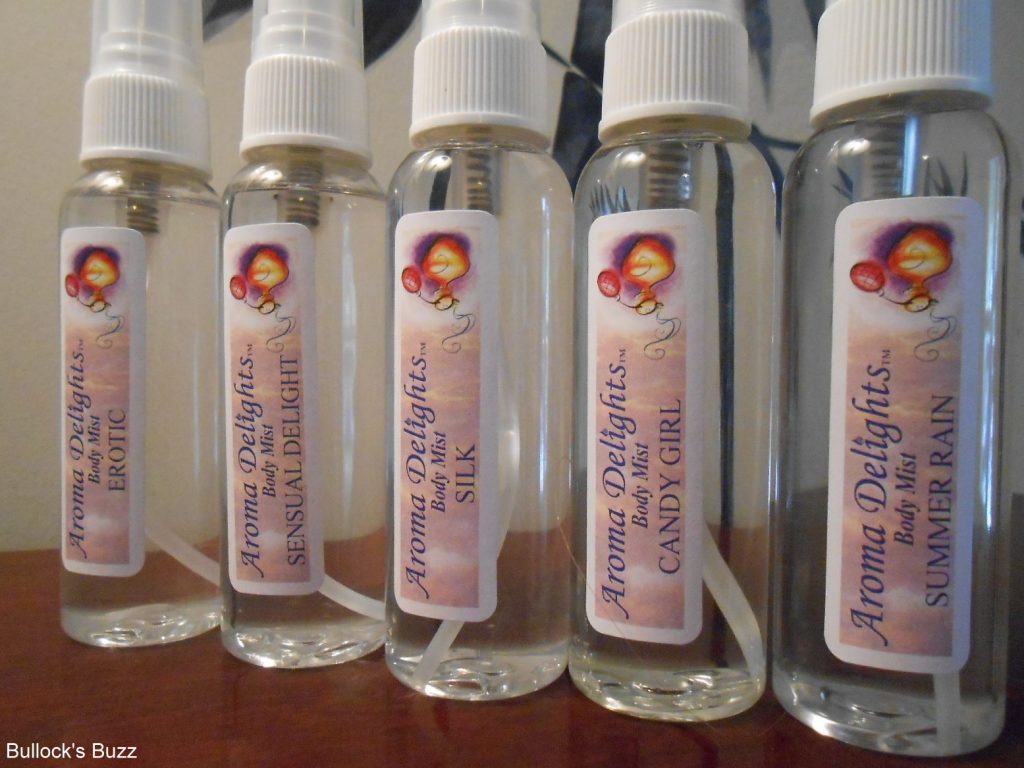 My Review of Aroma Delights Fragrance Body Spray
The first scent I ever tried was Sensual Delight which is a mix of sweet musk, vanilla and a just a hint of sweet floral. It is light, flirty and sexy! This time around I was sent four additional Fragrance Body Spray scents to try, and if you asked me to pick a favorite it would be near impossible! Each one has its own unique scent and a fun, fitting name. Some are fun and flirty, perfect for daytime, while others are sexy and sensual, ideal for a date night!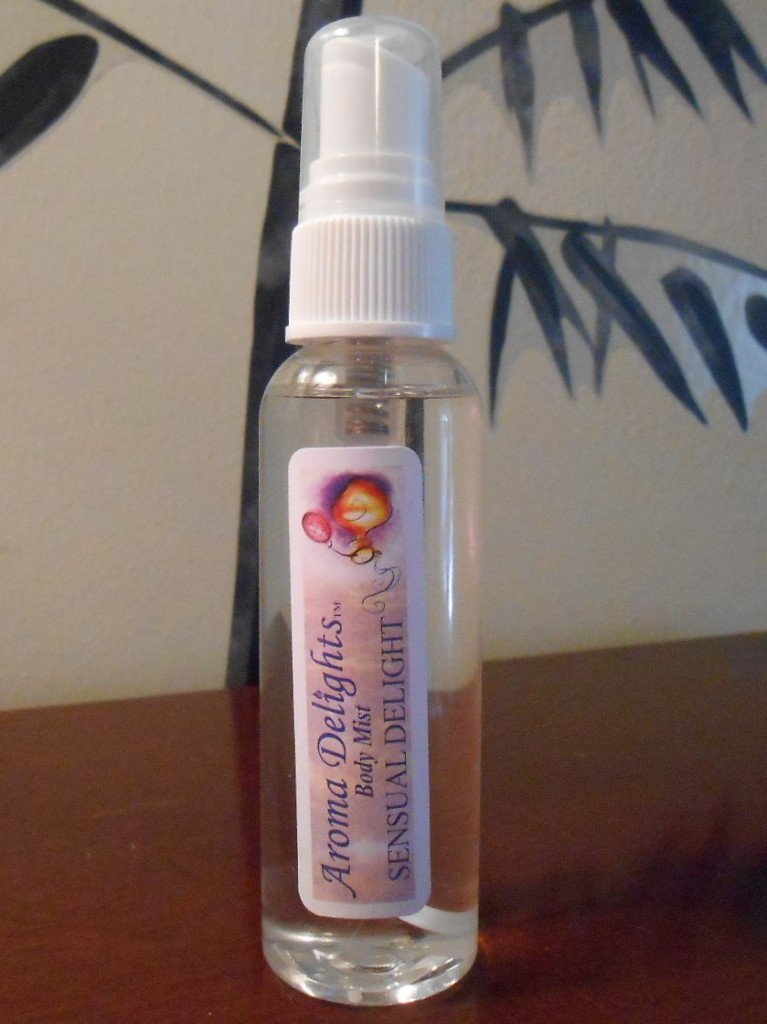 Erotic – I found this scent to be a sexy and sensual combination of an earthy, woodsy musk blended with the slightly sweet scents of citrus.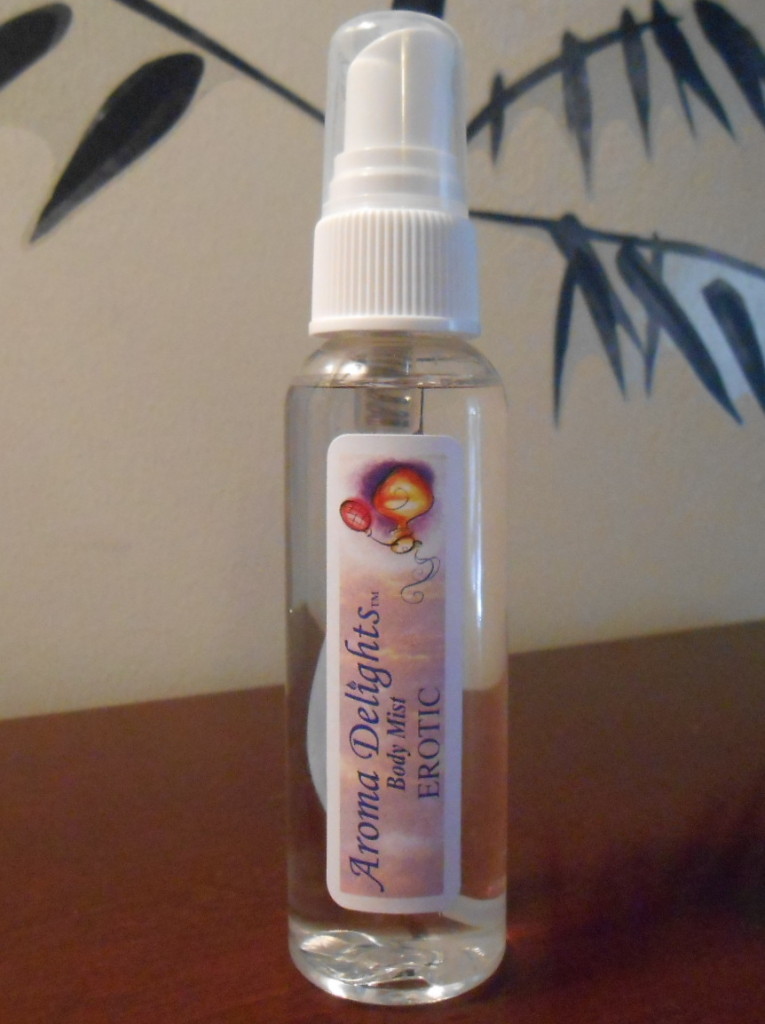 Summer Rain is a clean, fresh fragrance with a hint of sweet apple. A fun and flirty scent perfect for the daytime.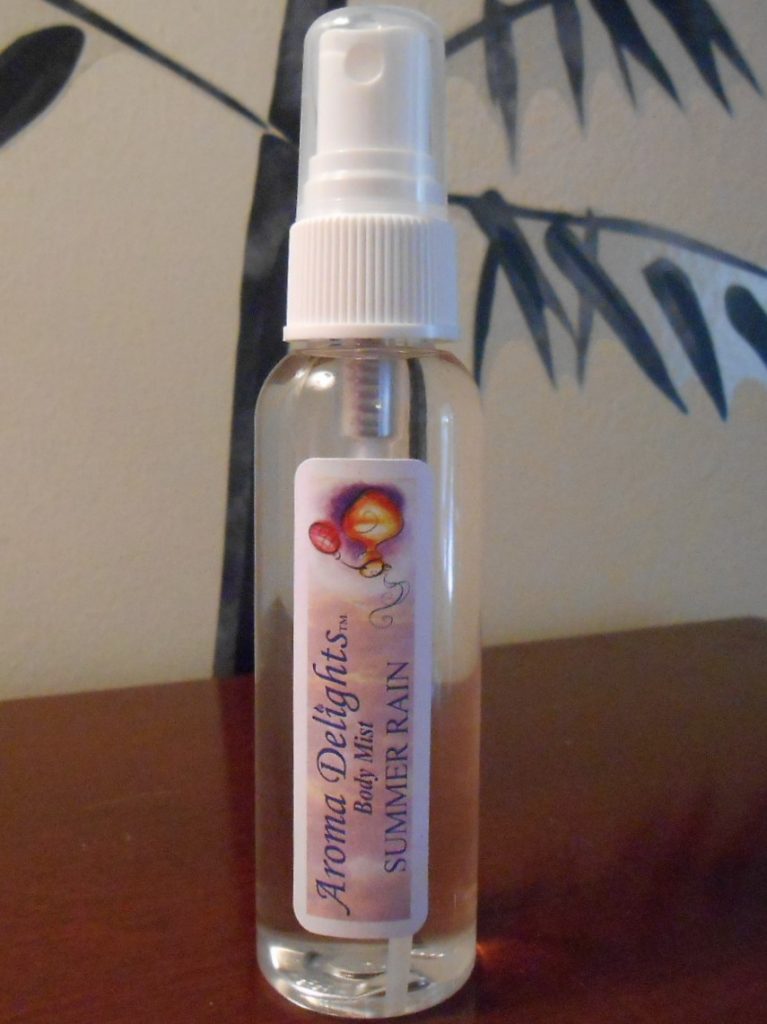 Silk has a light, powdery scent with a hint of light mush and sweet flowers. I love to wear it at night while out with my husband for a subtle, sexy scent.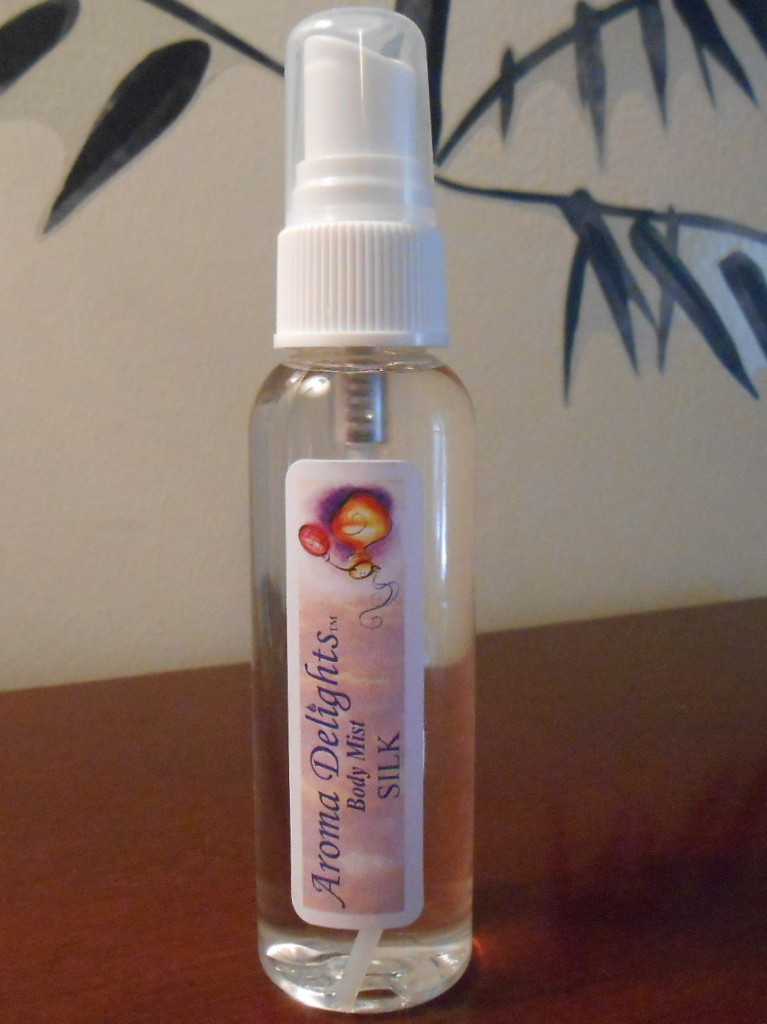 Candy Girl is another fun and flirty scent that brings to mind the sweet scent of cotton candy mixed with strawberries.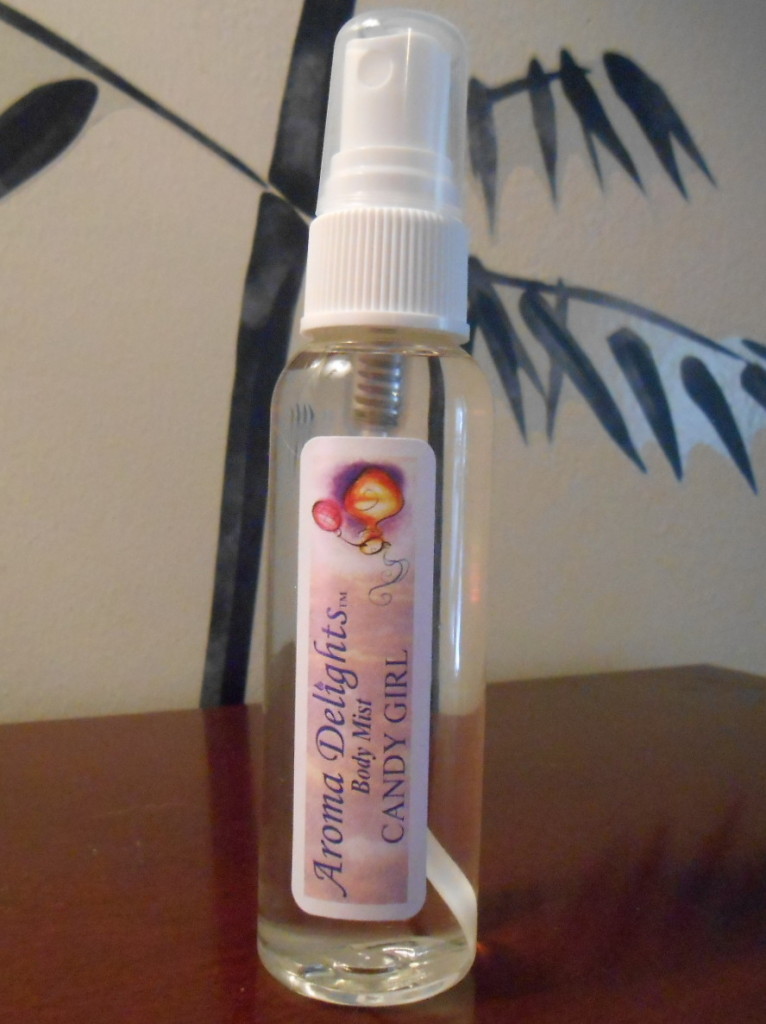 I can only imagine how wonderful the other available scents are! You can find a more detailed description of these and the others on the Aroma Delights Fragrance Body Spray product page.
Where Can I Find Aroma Delights Fragrance Body Spray?
Like the first spray I tried, just a small bit goes a long way with these body sprays. So one bottle will last you quite awhile! All scents can be ordered directly through the Aroma Delights website. Each bottle is priced at $12.99*, and with seven incredibly scents from which to choose, you are sure to find one for you! And while you are there, be sure to check out the other fantastic scented products they offer, and check out what everyone is saying through the Aroma Delights Guestbook!
*SAVE BIG on Aroma Delights Fragrance Body Spray
Right now Aroma Delights is having an awesome sale where you can get the Fragrance Body Sprays for only $5.88! PLUS there's a special coupon code so you can save even more! Use coupon code 3729 for a special Buy One Get One Half Off deal! So if you buy one bottle at the sale price of $5.88, you will get a second bottle for only $2.94 when you use the coupon code 3729! Hurry! This awesome sale and coupon both expire on September 18th! Aroma Delights also offers flat rate shipping on all orders of $5!
An Aroma Delights Fragrance Body Spray Giveaway!
G IVEAWAY!!
Aroma Delights has generously offered a fabulous giveaway to Bullock's Buzz fans! Four (4) readers will each win three (3) scents of their choice!! Entry is incredibly easy, too, but first read these Terms and Conditions: this giveaway is open to US residents only. It will begin today, Sept. 9, 2013 at 12pm CST, and will end on Monday September 16, 2013 at 11:59pm CST. Each of the 4 winners will be contacted by email, and will have 48 hours to reply. Bullock's Buzz is not responsible for prize fulfillment or shipping. More information regarding giveaway policies on Bullock's Buzz can be found under the Blog Policy and Disclosure tab.**By entering you are agreeing to all terms and conditions**.
GOOD LUCK!!
GIVEAWAY HAS ENDED!
TO ENTER: (mandatory entry)
Visit the Aroma Delights website and choose the three scents you will pick if you are a winner. Return here and leave a comment listing your choice of 3 scents, along with your name and email.
BONUS ENTRY: (TWO points)
Share this giveaway on your social media page(s): Facebook, Twitter, Pinterest, etc. Then return here, leave another comment with the URL of your share, your name and email.