One of the most popular materials now being used in eco-friendly and green-living focused households is Bamboo. Today you can find everything from bed sheets to kitchen utensils made from this remarkable renewable resource. There are several reasons why bamboo is such a popular eco-friendly material. First of all bamboo is the world's fastest growing plant, growing up to a meter or more per day and reaching maturity within in just 4 to 5 years. This means it is a very valuable sustainable resource because unlike trees, bamboo grows fast enough to replace what is used. Bamboo also requires no pesticides, no insecticides and no fertilizers. It fights Global Warming by taking in 400% more greenhouse gases, and produces 35% more oxygen than standing trees making it an efficient replenisher of fresh air, and it is biodegradable!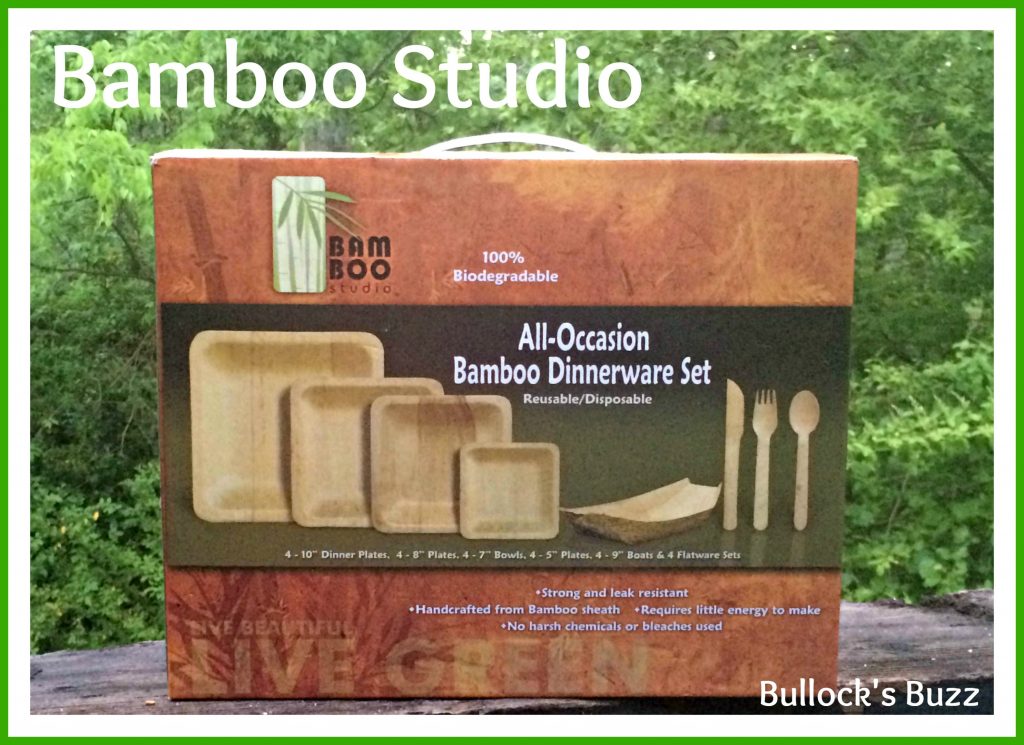 I recently had the opportunity to review a set of bamboo dinnerware made by Bamboo Studio which I have fallen in love with! The All Occasion Bamboo Dinnerware Set is handcrafted from the sheaf of the emerging bamboo plant so that no part of the living plant is used. The set is completely reusable, and is also disposable and 100% biodegradable. Once disposed of the items will biodegrade completely within 4 to 6 months. Each piece is also strong, durable and leak resistant.
The set comes with:
– four 10″ dinner plates,
– four 8″ plates,
– four 5″ plates,
– four 7″ bowls,
– four 9″ boats, and
– four flat wear sets each of which includes a knife, fork and spoon.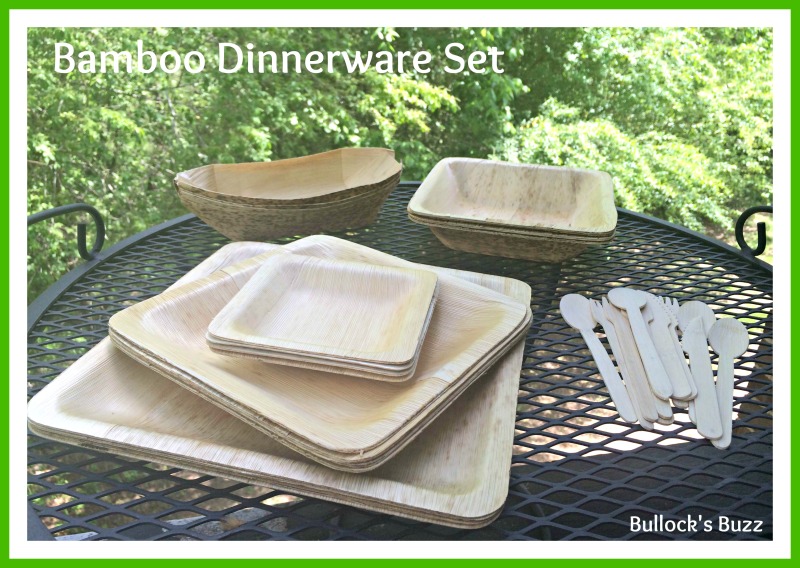 Once I opened the packaging, I was immediately struck with a pleasant woodsy scent, and the first thing I noticed about each piece was its lovely, pale golden color with slightly darker grains blended in. This coloring is completely natural, so no harsh chemicals, bleaches or dyes have been used. On the bottom side is a more pronounced, almost leopard-spotted pattern that complements the tops side perfectly! The second thing I noticed was how thin each piece was, but despite this, they are incredibly sturdy, almost like you would imagine a wooden plate to be. The texture is very pleasant, with a silky smooth surface that is cool to the touch, and all of the pieces are also very light weight.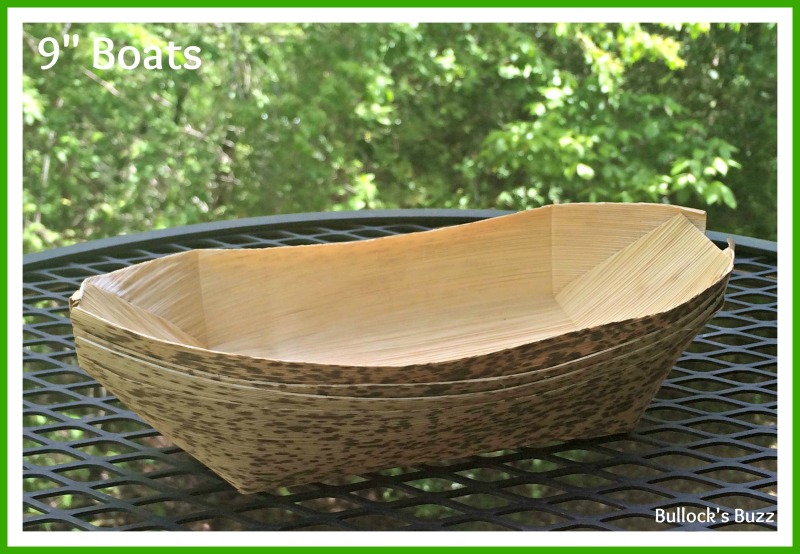 So far we have used this set several times and they have held up extremely well! I am quite impressed with the fact that although they are thin, they can hold a fair amount of weight without bending or breaking like paper and styrofoam dinnerware tends to do! Plus, liquids don't bleed through like I thought they would. The set looks great with practically every table setting, and although they are disposable, I plan on using them again and again. To clean all I have to do is hand wash them using hot, soapy water, then immediately dry them off with a soft cloth. I definitely advise against soaking the plates or putting them in a dishwasher though.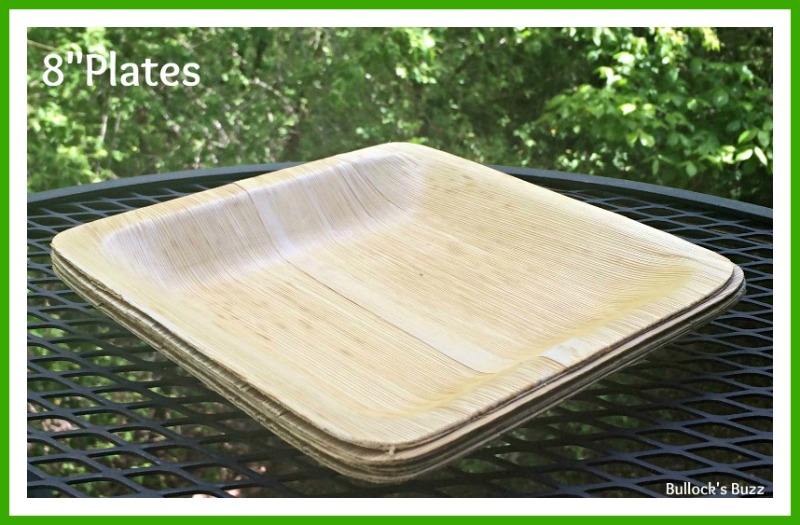 Overall I am very impressed with this set. I love the way they look, their durability and the fact that they are eco-friendly. I would definitely recommend them to anyone looking for an alternative to paper and styrofoam serveware, or looking to live a more green lifestyle. Be sure to visit the Bamboo Studio website, where you can find their entire line of kitchen products perfect for living green. In addition to plates, bowls and flat ware, they also offer serving pieces, utensils, trays, cute children's dining sets and so much more! And don't forget to connect with them on both Facebook and Twitter!