Double Delight Chocolate Peppermint Brownies Holiday Recipe
Baking is one of my favorite parts of the holiday season. It's also one of my favorite gifts to give to my close friends and family as the holidays grow closer. Nothing shows how much you care as much as a homemade holiday treat. Yet with gift shopping, holiday parties, the kids out of school, and hundreds of other holiday activities, it can be hard to find the time to bake from scratch. That's where Betty Crocker comes in.
Betty Crocker cookie and brownie mixes make creating festive and delicious holiday treats a breeze. They take all the guess-work out of baking, and offer a quick and easy solution when you need a holiday treat ready to go in just minutes. And they always turn out tasting just as wonderful as homemade treats! Speaking of baking with Betty Crocker, be sure to enter the giveaway at the end of this post! You could win $10 PayPal cash to buy all sorts of Betty Crocker baking mixes!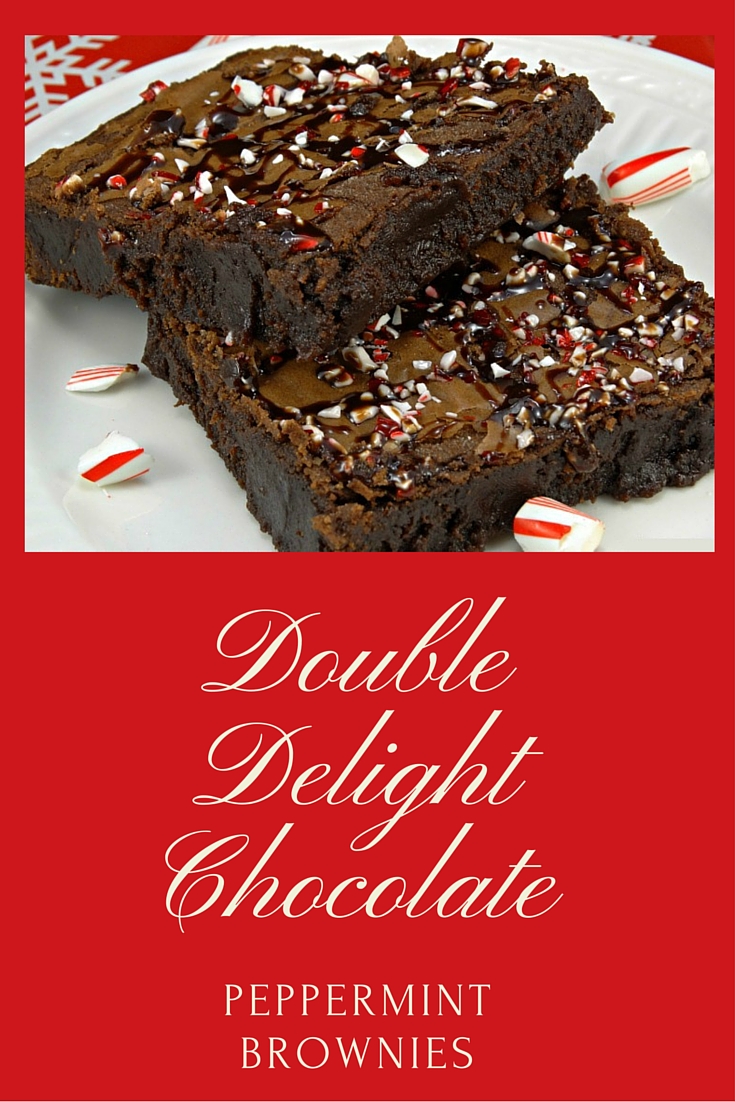 While cookies are a staple of this time of the year, it's fun to change things up every now and then. That's why my Double Delight Chocolate Peppermint Brownies are one of my favorite holiday treats to make. Not only are they incredibly easy to make, but the recipe calls for a just a few common ingredients and can be ready in 40 minutes or less!
Ready to See How to Make These Festive Double Delight Chocolate Peppermint Brownies?
Before getting started you'll need to grab just a few basic ingredients including a box of Betty Crocker Supreme Original Brownie Mix, egg and vegetable oil as called for on the brownie mix box, chocolate syrup, and crushed peppermint. If you can't find any crushed peppermint, just grab a few candy canes and crush them yourself. I found everything I needed at my local Winn Dixie, and was even able to save some a little money off the already low prices with this $0.75 off any 3 Betty Crocker products digital coupon!
Double Delight Chocolate Peppermint Brownies Recipe
Here's What You Need to Make Double Delight Chocolate Peppermint Brownies
1 box Betty Crocker Supreme Brownie Mix
Water, vegetable oil and egg as called for on brownie mix box
1/4 cup or less of chocolate syrup
4 tbsp. crushed peppermint
Here's How to Make Double Delight Chocolate Peppermint Brownies
Begin by baking the brownies in a 9″ x 9″ square pan according to the instructions on the box. Once the brownies are finished baking, allow them to cool completely. Tip: if your kids or husband sneaks in and pulls off some of the chocolatey crust on top, don't panic, it'll be covered up!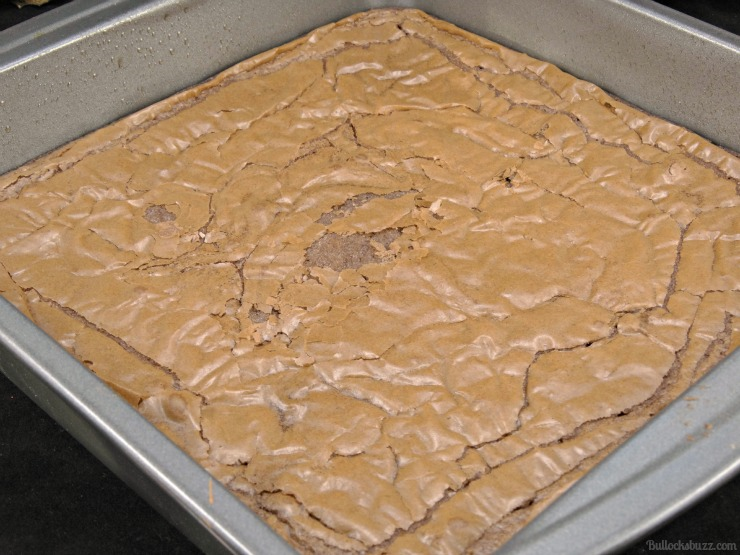 Pour a small amount of the chocolate syrup into a snack bag and snip off a tiny corner. This makes it easier to control the amount of chocolate as you do not want too much. Now drizzle some of the syrup over the brownies.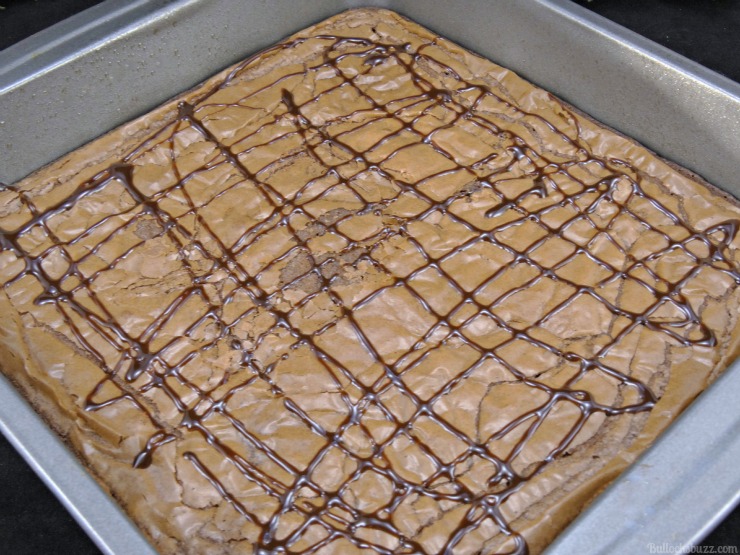 Follow with a sprinkling of crushed peppermint…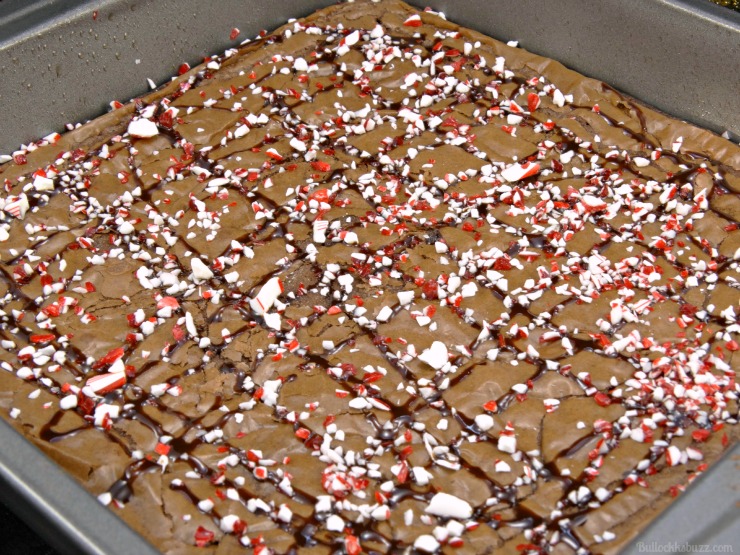 and then finish off with another drizzle of chocolate syrup.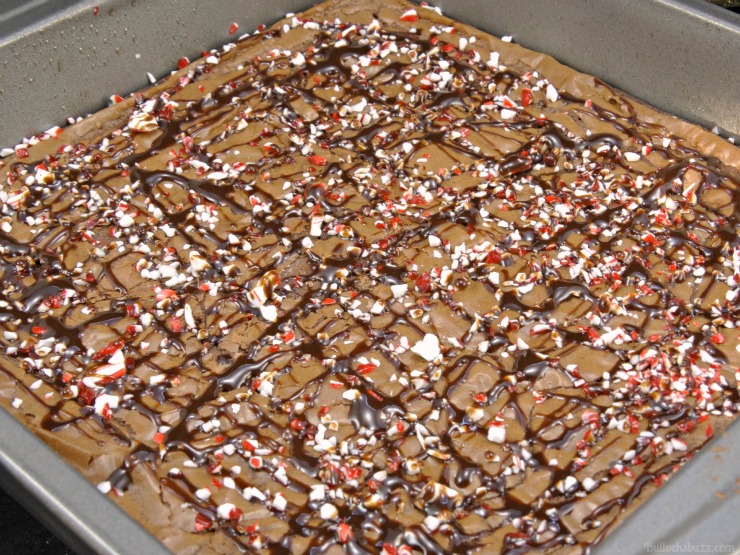 That's it! You are done! See, I told you it was incredibly easy! One more tip: I always let the brownies sit for least 15 minutes before serving so the syrup will set a bit.
These soft and chewy, chocolatey peppermint brownies not only make a great sweet treat for the entire family to enjoy, they also make an amazing homemade gift! After all, not many people can resist that heavenly combination of chocolate and peppermint!
Want Some More Holiday Sweet Recipe Ideas?
Check out the Betty Crocker 24 Days of Cookies where you can find all sorts of tasty treats! The recipes are so easy and fun that the kids will have a blast helping you out! It's a great way to #BakeMemories this holiday season!
Connect with Betty Crocker: Recipe Ideas | Facebook | Twitter | Pinterest
A Delightful Giveaway
And now even more fun! Betty Crocker is giving my readers the chance to win $10 PayPal cash to make their own holiday treats! This giveaway is open to US residents, age 18 and up. To enter, simply use the Giveaway Tools form below. This giveaway ends at 11:59pm CST on December 21, 2015. GOOD LUCK!
Do you have a favorite holiday sweet recipe you like to #BakeMemories with? I'd love to know! Share with us in the comments below!
Happy baking,
Alaina