SPONSOR SPOTLIGHT
This is a sponsored post for DressFirst, however, all opinions are my own.

It's Fall and that means there are many occasions coming up where you or your daughter will need a beautiful dress. Whether you are looking for a formal HomeComing dress or a sexy cocktail dress for Holiday parties, DressFirst is the place to shop! With a selection of over 900 dresses, every woman is sure to find that perfect dress!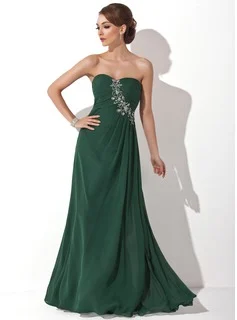 DressFirst has dresses of every style for every occasion from wedding dresses to Mother of the Bride, Sweet Sixteen to Prom. Whether you are looking for asymmetrical, knee-length or sleeveless, Empire, floor length or strapless, you are sure to find the style that fits you perfectly.
Their dresses are all hand-sewn and customized and are available in every size including plus sizes. DressFirst dresses are also available in a huge selection of colors and fabrics. Regardless of whether you are looking for formal, semi-formal, casual or sexy, you are sure to find a dress for your every need.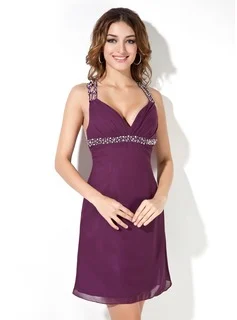 I remember as a teenager wanting to find that perfect dress unlike any other, and I can easily remember the feeling of dread that someone else would have the same dress as I.
DressFirst not only offers a selection of over 900 dresses, but the majority of those dresses are also available in several different color choices!
Take this gorgeous, red A-Line/Princess Sweetheart Asymmetrical Chiffon dress below as an example: it is available in 28 colors total! Some dresses have multiple parts for which you can choose individual color options; for example, a dress where the bodice is one color, the skirt another, the embroidery another and the sash yet another.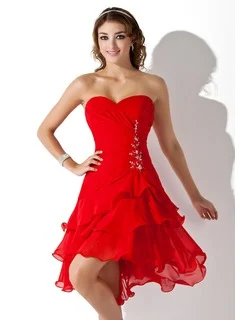 So between the fact that you are not shopping locally and the fact that you have so many color choices, the chances of another girl having the exact same dress are pretty slim!
Worried that the color in the picture won't match the actual dress? With DressFirst you can request to purchase a color swatch so you know exactly what it will look like.
If you are a picky shopper, like me, or you simply like to view all of your options before making your choice, shopping online through DressFirst is an ideal way to shop. I love that you can see all of your options in one spot, and that ordering is quick and easy. And once you find that perfect dress.
DressFirst also carries a huge selection of stylish accessories including wraps, handbags, jewelry, gloves and more. And the best part is, everything is very reasonably priced, and delivery is fast.
For your next dress, be sure check out DressFirst, and don't forget sure to connect with them on Twitter and Facebook.