Welcome to the Bullock's Buzz Holiday Gift Guide where you'll find a fantastic collection of gift ideas for everyone on your list!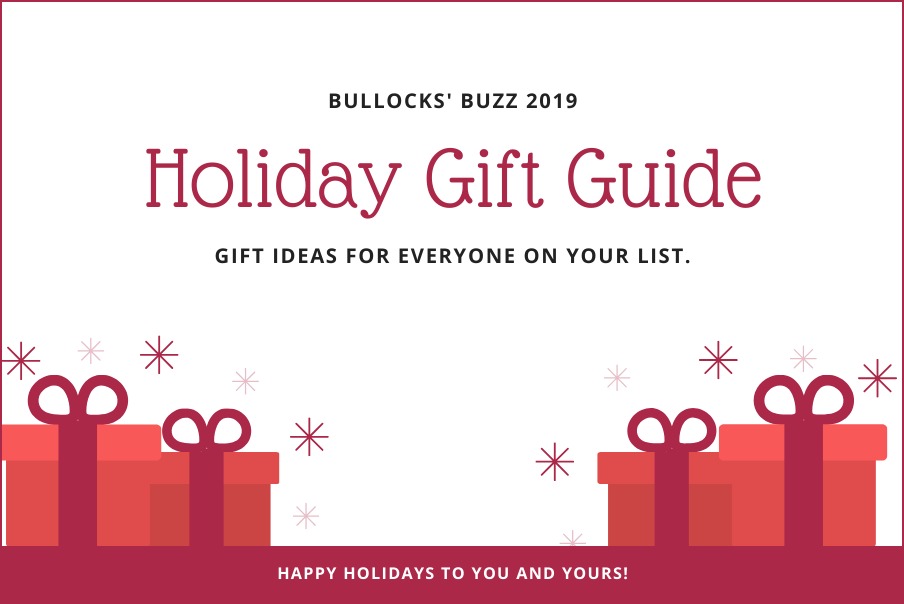 From children to parents, friends to co-workers, you're sure to find a gift that they will love! There's even something for your pets. And don't forget about stocking stuffers! Be sure to come back often as I am adding new gift ideas daily. Happy Holidays and Happy Shopping!
The Holiday Gift Guide may contain affiliate links for your convenience. If you use a link to make a purchase, I may make a small commission at no extra cost to you. Read my full disclosure policy here.
Featured Gifts
Tech Gift Idea for Kids – BuddyPhones PLAY kid-safe, kid-proof and kid-friendly Bluetooth-enabled wireless headphones are perfect for the young listeners on your list. Featuring signature SafeAudio™ technology to prevent hearing damage, these stylish, comfy, and cost-friendly headphones come loaded with four distinct SafeAudio listening modes and connect wirelessly with 14+ hours of battery life. All BuddyPhones PLAY headphones come with an LED display, hypo-allergenic cushioning, an adjustable and foldable design, a Micro-USB charger cord, custom stickers to decorate or play with, a matching travel bag, and a BuddyCable audio sharing jack which allows up to four buddies to listen at the same time. Available in a great selection of colors/designs.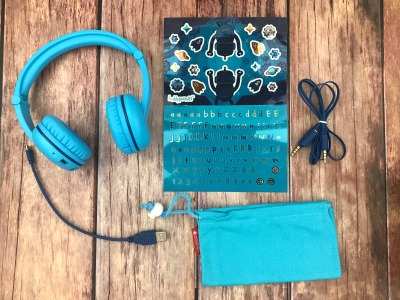 Gift Idea for Tea Lovers – A truly one-of-a-kind gift for any occasion, Design A Tea is an online tea company where you can design a custom tea blend from scratch! Choose from a tempting selection of base teas, natural flavors, and even herbs. Then personalize the label with just about anything you would like (family name, inside joke, message or even a picture) to make this a gift they'll remember!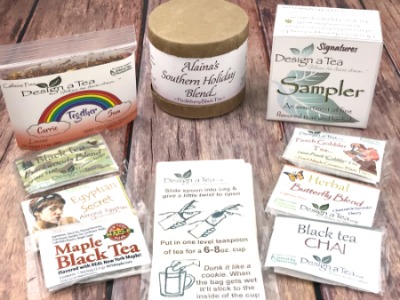 ---
Great Gift for Kids – Parents no longer have to dream about having their kids sleep in their own beds thanks to The Magical Order of Brave Knights. The perfect gift for kids ages 3-10. Sir William is an adorable 12-inch plush bear dressed as a medieval knight. His job is to guard and protect your child while they sleep so they feel safe in their own bed. The kit also comes with a professionally illustrated hardcover storybook The Magical Order of Brave Knights, and an 8 image projecting flashlight.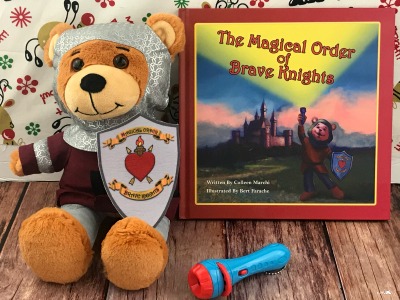 ---
Great Gift for Men and Women This Travel Manicure Set is a great gift idea for family or friends, male or female. This professional travel manicure set comes with everything you need to keep your nails looking great whether at home or on the road. Kit includes 16 high-quality stainless steel manicure and pedicure tools stored in an easy-to-carry stylish PU leather case. Available in brown or black.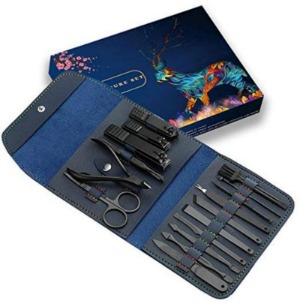 ---
Great Best Stocking Stuffer Made with rolled barley rather than rolled oats, Burl Barley Granola makes a delicious stocking stuffer! Made without artificial sweeteners or preservatives, it's clean food that even kids enjoy! Available in Cranberry and Maple Syrup & Pecan, Burl Barley Granola can be purchased through their website for just $5.95 per bag. BE SURE TO ENTER OUR GIVEAWAY!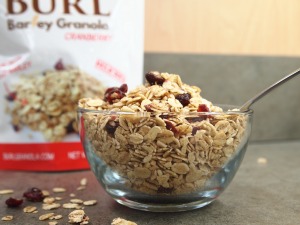 ---
Great Subscription Box Gift – Free Your Tea is a personalized tea subscription service that helps you discover and then delivers teas tailored to your taste! Offering subscriptions with and without caffeine, paid monthly or prepaid 3,6,12 months, all between $16 and $20 per month.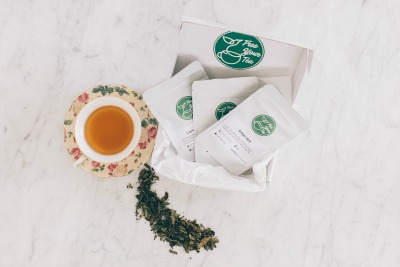 ---
Best Tech Gift Idea – The Nexar Beam is the world's smartest dashcam system that does much more than just record the road. This sleek and compact system also live video streams to the Nexar app; enables unlimited cloud backup for road events including collisions, hard brakes, and manually-saved clips; and provides detailed post-collision reports – all with no subscription needed. Accepted by many insurance companies, the Nexar beam is available in 3 versions: 32GB, 4 hours of backup; 64GB, 8 hours of backup,128GB, and 16 hours of backup. It comes with the Nexar app for iOS and Android. Best of all, starting at just $78, it's incredibly affordable!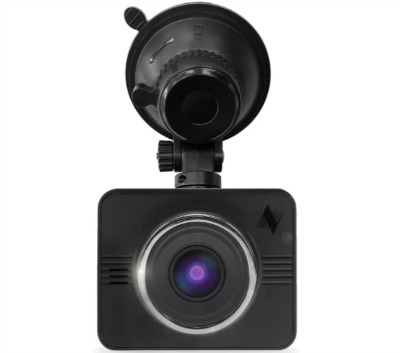 ---
Best Gift for Active People – stay hydrated on-the-go with the uniquely portable Nomader® Collapsible Water Bottle. Designed with a flexible BPA-free silicone body, this light-weight water bottle can be folded-up or collapsed flat to make carrying easy, yet it's still leak-proof and as comfortable to drink from as a hard-sided bottle.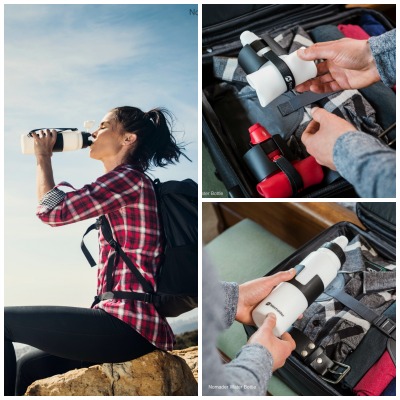 ---
Best Gift for Home – the stylish Proline Range Hoods are the best at removing all of the hard to get rid of cooking odors, smoke, and grease. This 30-inch wall mount range hood with its sleek, curved glass design is the perfect unique contemporary look you've been looking for!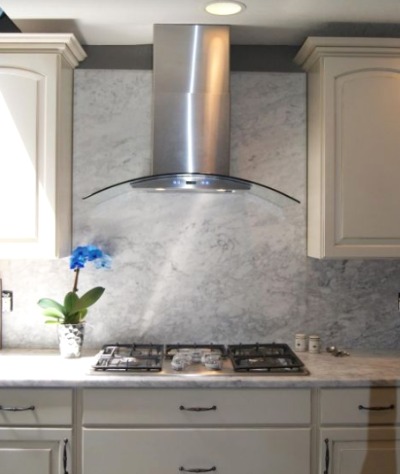 ---
Best Gift for Nature-Lovers – Give the gift of nature without the hassle of daily maintenance. Paired with a low-maintenance houseplant like a hosta, coleus or peace lily, the Lechuza Premium Series Self-Watering Planter is a sleek, modern planter designed to make plant maintenance a breeze. With a system that provides proper moisture to plants for up to 12 weeks, even those with a black thumb can make their plant thrive!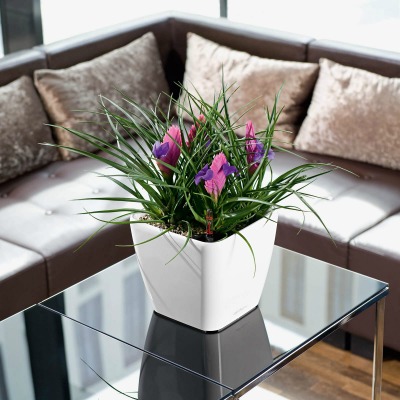 ---
Best Gift for Cats – Give the gift of sleep to your furry felines with a cat cave. A Cat Cave gives your four-legged feline family members a warm, safe, and irresistible oasis in which to curl up and take a catnap.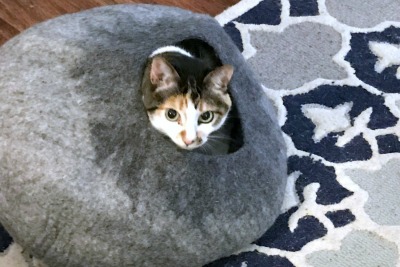 ---
GIFTS FOR KIDS
Axol and Friends – an adorable collection of plush toys made from eco-friendly materials with the aim of educating children about rare endangered species. There are also storybooks, enamel pins, and accessories. A portion of every sale helps fund nonprofit programs.
The Magic Christmas Pinecone – this enchanting bedtime story and winter fairy tale is the story of a little boy who enters a mystical world and finds a new friend in the North Wind. Similar in style with The Little Prince (Antoine de Saint-Exupéry) and The Snow Queen (Hans Christian Andersen), kids from Kindergarten to 2nd grade will become enamored with the story as well as the included treasure hunt challenge of finding all of the hidden pinecones in the beautiful illustrations throughout the book. There's even an 'Explore Your World' Global Game that can be accessed through the website.
---
GIFTS FOR TEENS
---
GIFTS FOR WOMEN
Jewelry/Accessories
Clothing/Shoes
Beauty Gifts
Cleure skin care products are ideal for those with sensitive skin. All products are cruelty-free and do not contain any fragrance, plant extracts, essential oils, parabens, or other irritants. Explore their selection of skincare, haircare, body care, and oral care products.
H.E.A.L. Sleepy Time Kit – take time to pamper and nourish yourself during the holidays with this luxurious kit featuring Sleepy Night Essential Oil Blend, OSI Magnesium Body Lotion, Lavender Sleep Patches, and more.
Fun Gifts
Clipa – protect your bag from germs, dirt and more with this innovative sleek and elegant ring that can instantly hold up to 33 lbs in a mere half an inch of space! Available in 7 stylish finishes.
Diamond Art Kits are the perfect gift for the craft or hobby-lover person in your life! Like a combination of cross-stitch and paint-by-numbers, you can channel your creativity into a stunning finished masterpiece!
Sojouner Bags are loved by moms, Millennials, and kids everywhere. Sojourner Bags specializes in fun and stylish festival-wear including fanny packs, hydration packs, body jewels/glitter and more! This Woven Boho Orange (Vertical) Fanny Pack is fun, functional, colorful, and absolutely perfect for those occasions when you don't want to carry a heavy purse or backpack.
---
GIFTS FOR MEN
Tech
Orbit® Trackball with Scroll Ring – ideal for right-handed and left-handed users, the Orbit Trackball features a Scroll Ring Optical Tracking Tech for superior accuracy, a detachable wrist rest, and free downloadable software for a personalized experience
Clothing
Health and Style
The Grooming HUT – whether it's styling or cleaning up facial hair, he will thank you for years to come when he opens this gift from the Grooming HUT! The Beard Kit comes with everything he needs to for moisturizing, grooming, styling, and maintaining his beard including a bamboo handle beard brush with boar bristle, anti-detangle and static-free wooden comb, a set of scissors for trimming, quality beard oil, deluxe beard balm, and a stylish bag for storage.
Fun Gifts
Exact Golf Tool (Maxi and Mini Combo) – this handy, high quality 5-in-1 Golf Tool fits right into your pocket and can be used as a ball marker, groove cleaner, club holder, a divot repair tool, and even a cigar holder! Perfect for the golfer in your life. The Combo comes with both the Maxi (5-in-1) and Mini (3-in-1) Exact Golf Tools in one handy holder.
The Deck Tool – this handy and innovative tool makes clearing debris out of cracks in a deck a cinch! Reduce aggravation and bending over, and clear your deck off quickly so you have more time to enjoy it!
Oracle Handheld LED Work Light – since 1999, Oracle has been a leader in the LED lighting industry. Designed to provide flexible lighting for either work or recreation, the Oracle handheld LED work light is a great gift idea. Used as a handheld light or as a stand-alone light, it has heavy-duty construction and extremely durable exterior design, a rechargeable lithium battery, and adjustable magnets that allow it to be placed in versatile areas.
---
GIFTS FOR PETS
---
TECH GIFTS FOR ALL
Ubio Labs – specializing in top-of-the-line, luxury and designed focused charging products, Ubio Labs recently launched a new line of convenient, sleek and stylish charging products perfect for on-the-go. These include:
1. Shadow 6K Portable Power Bank delivers 6,000mAh of power and can provide 2.5 charges per use. Available in black and rose gold, available exclusively at AT&T,
2. Shadow 6000mAh Power Bundle delivers 6,000mAh of power and comes with a USB-A to lightning cable, 12W USB-A wall charger, and a 24W Dual USB-A car charger. Available exclusively at AT&T, it comes in black.
3. Fast Charging Pad – a sleek, modern charging pad that delivers 10W of power to quickly charge your Qi-enabled device. Available exclusively at T-Mobile, and it comes in black.
---
GIFTS FOR THE HEALTH/FITNESS LOVER
Illuminate Labs Herbal Extract Supplements makes a great gift for the health/fitness conscious person on your gift list. Illuminate Labs stands out from the rest by testing every single batch of their finished product against the European Union limits (strictest in the world) at a third-party laboratory. Then they publish the test results right there on each product page for consumers to see themselves. Some of their products include:
Ginkgo Biloba can help memory and energy. It uses the same standardization ratio as EGB-761 which is the ginkgo type specified in nearly all of the medical research on Ginkgo Biloba. Take two capsules daily with a meal. Retail price: $40
Illuminate Labs Panax Ginseng is fantastic at improving energy and focus. It's fully standardized to a minimum of 8% ginsenosides which is one of the more potent ginseng products on the market. Take one capsule daily with a meal. Retail price: $40
Illuminate Labs Ceylon Cinnamon is their most unique offering. This supplement is one of the only standardized Ceylon cinnamon extracts on the market and is a potent anti-inflammatory. It is fully standardized to a minimum of 8% flavonoids. The difference between Ceylon cinnamon and the average cinnamon you find in a grocery store (called cassia cinnamon) is that cassia is toxic in high doses. Ceylon is totally non-toxic. Take two capsules with a meal once or twice daily. Retail price: $40
---
GIFTS FOR THE HOME
---
FOOD GIFTS
Pure Maple Syrup from Maine – with a rich full-bodied taste, grade A amber might be your favorite in pumpkin bread, or maybe you like a fine pronounced sweetness with a delicate maple flavor in your martini; whatever your preference, Maine maple syrup is a deliciously sweet holiday treat!
Mello Sea Salted CBD Caramels – sweet, salty, sassy, and spiked with 15MG of CBD in each bite, these tasty caramels make a great gift for the holidays. Wrapped in a sparkling, luminescent packaging, each box contains 20 individually wrapped CBD caramels.
Finding Home Farms Rye Barrel Aged Maple Syrup– recently named a finalist in the Good Food Awards, Finding Home Farms ages their syrup in rye barrels from Orange County Distillery in Goshen, NY, to create a delectable maple syrup everyone will love!
---
STOCKING STUFFERS
FinalStraw – the world's first reusable, collapsible straw, housed in a sleek carrying case making it easy to carry this stylish straw wherever you go.
Making a Song Your Own – for those who love to sing, Making a Song Your Own: From Song Choice to Performance by Lawrence R. Tenzer, Ed.D. and his wife, Barbara S. Tenzer, B.S., is an ideal gift for those dreaming of auditioning for and performing in national, state, and community singing competitions, as well as voice students, voice teachers, and vocal coaches or anyone else who loves to sing! This engaging book shares everything you need to know about creating your own cover and bringing a deep emotional connection to your singing. From choosing the perfect song to making that song your own, the reader will discover the secrets, tips, ideas, and life lessons from two teachers whose passion is music.
Learn to Read Hebrew in 6 Weeks! -whether your goal is to be able to read the Bible in its original writings, or simply to learn Hebrew for the first time, this illustrated book provides quick and easy solutions for conquering the Hebrew alphabet opening the door for anyone to be reading Hebrew in 6 weeks or less. Using a cheerful voice, fun memory tricks, and charming illustrations, this book makes learning to read Hebrew easy and fun!
---