Why buy a standard piece of jewelry that hundreds if not thousands of others have when you can customize your own in just minutes from the comfort of your own home? AZEERA makes designing your own ring quick, easy, and affordable! (AZEERA review)
Want to design and order your own ring but aren't sure where to go? This AZEERA review shares my experience along with information to help you make an informed decision.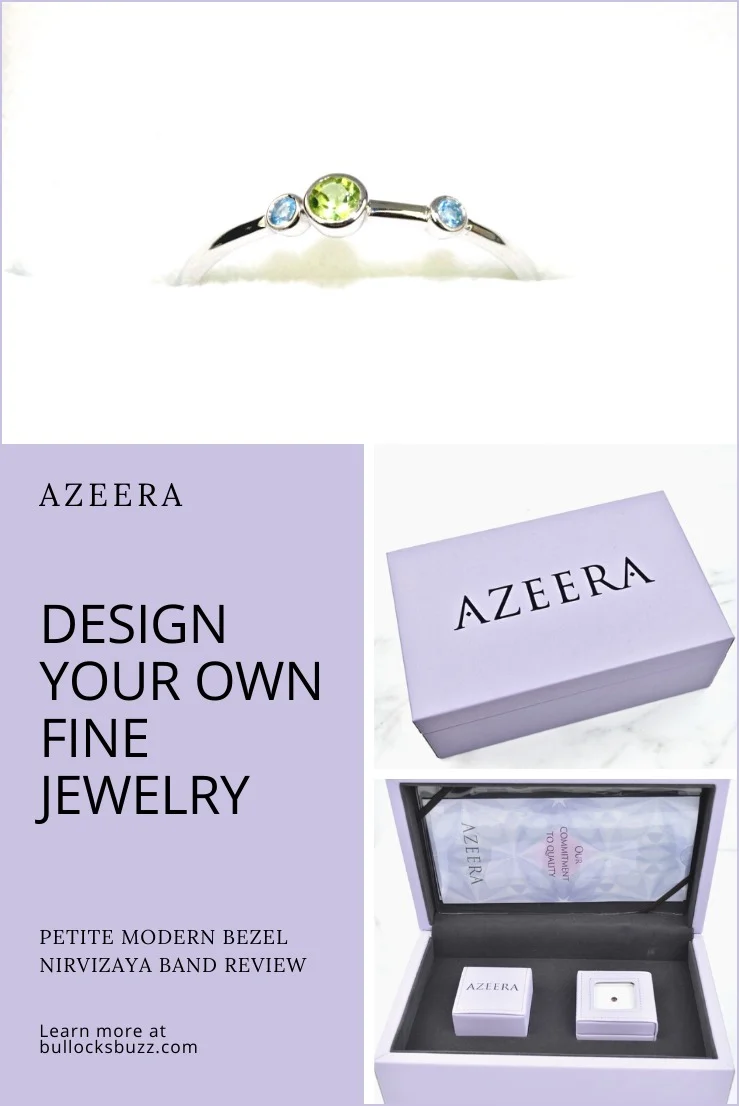 Just like almost every other woman out there, I adore jewelry. Especially rings. And what I love even more is being able to design my own ring. Designing your own ring is not only creatively pleasing, but it's also a wonderful way to show off your own unique style and individuality. Besides, why buy a ring that hundreds if not thousands of others have when designing your own can be done in mere minutes from the comfort of your home?
If you've never designed your own jewelry I bet I know what's going through your head. Purchasing quality jewelry is already expensive enough, but to buy a piece that is custom designed? That's got to be outrageously expensive! And besides, how in the world am I supposed to design a ring?!
The answer is simple: AZEERA. Read on to find out about my experience in this AZEERA review.
About AZEERA
AZEERA is a family-run jewelry business that offers high-quality, elegant, and fully customizable jewelry right at your fingertips. Their site allows you to design your very own piece of fine jewelry from the comfort of your home. You can pick the setting, the metal, and even the type and shape of gems. Plus it's a ton of fun!
All of AZEERA's jewelry is handcrafted by local artisans in NYC, and the gems they use are 100% conflict-free and sourced from their family businesses. In fact, AZEERA's point of pride is its gemstones. In Sanskrit, the word Azeera means 'fire' referring to the brilliance you see inside a gem. In my opinion, it's a perfectly fitting name for the quality and beauty of their stones.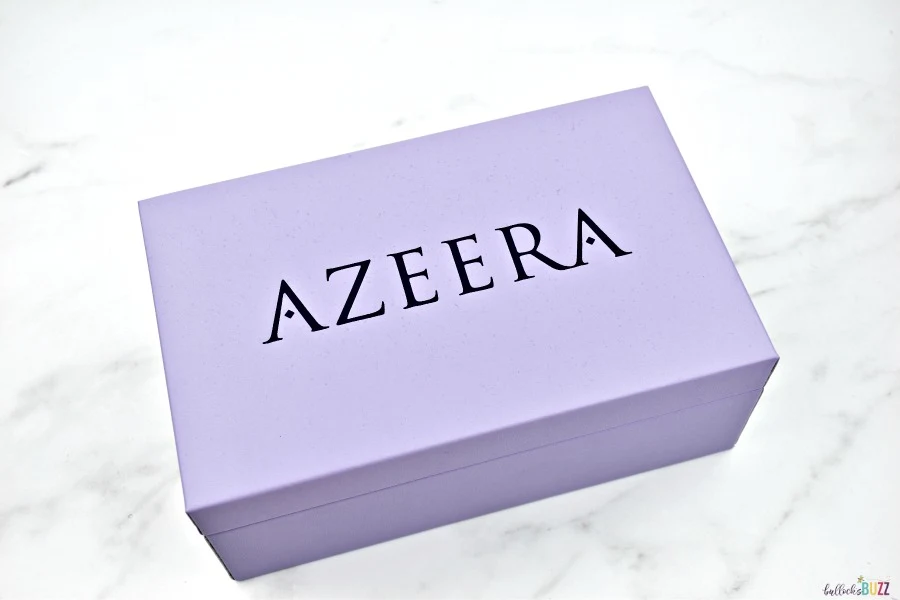 AZEERA only uses natural gemstones. Each one used is hand-selected to ensure that your set will have matching colors and cuts. The gems are also inspected multiple times during the cutting process so that you only get gorgeous stones that are clear, full of color, and free from any flaws.
And since many of the gems are cut in their family workshop, the prices are much more affordable than what you'd think since they are cutting out the middlemen. AZEERA is proud of the quality of its products and is so confident that you will be too, that your satisfaction is guaranteed.
How It Works
Designing your own ring with AZEERA is an absolute blast! On the site, you can see a preview of each piece you design so you know exactly what you are getting and exactly how it will look. It's also very easy. Here's a quick rundown of how it works:
Choose the type of ring you want from a huge selection of engagement rings, wedding rings, gemstone rings, and everyday rings
Find a setting you love from a variety of styles including antique, modern, statement, and more.
Select the type of metal from a choice of 8 precious metals including 14K or 18K yellow gold, white gold, or rose gold, platinum, or palladium.
Then pick your stones from a selection of 11 precious and semi-precious gemstones. Many of the rings also offer you the ability to request a different stone cut.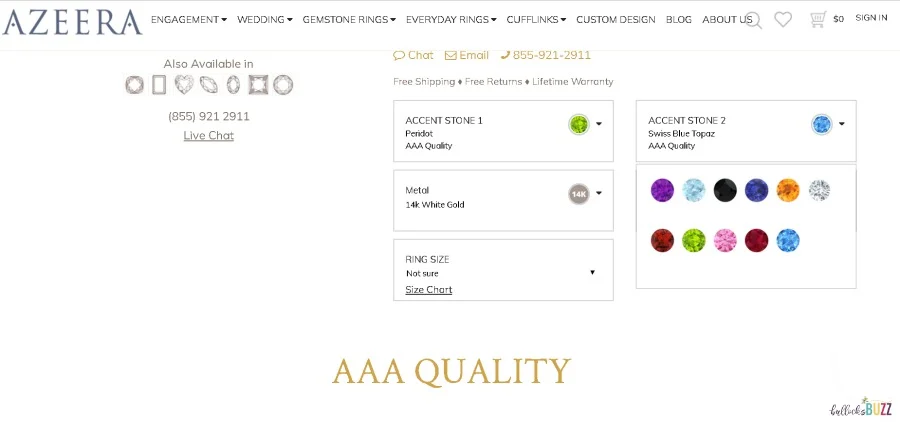 AZEERA Review – Petite Modern Bezel Nirvizaya Band
I had a great time designing my ring. I wanted something that I could wear on my right hand at any time and on any occasion. Something simple and less flashy, yet still noticeable. I also didn't want large stones that could be snagged easily. After looking through many amazing pieces, I decided on the Petite Modern Bezel Nirvizaya Band.
Now that I had the design I wanted, the next step was choosing the type of metal and the stones I wanted to add. After playing around with different metal and stone combinations, I settled on 14-carat white gold with Peridot and Swiss Topaz. It looked amazing on the website, and I couldn't wait to see it in person!
My ring arrived within a few days, and I was pleasantly surprised to find it nicely packaged in a big, beautiful box. Inside was a smaller ring box, some informative reading materials, and a completely unexpected gift which I'll tell you about it just minute. First, I want to brag on this ring.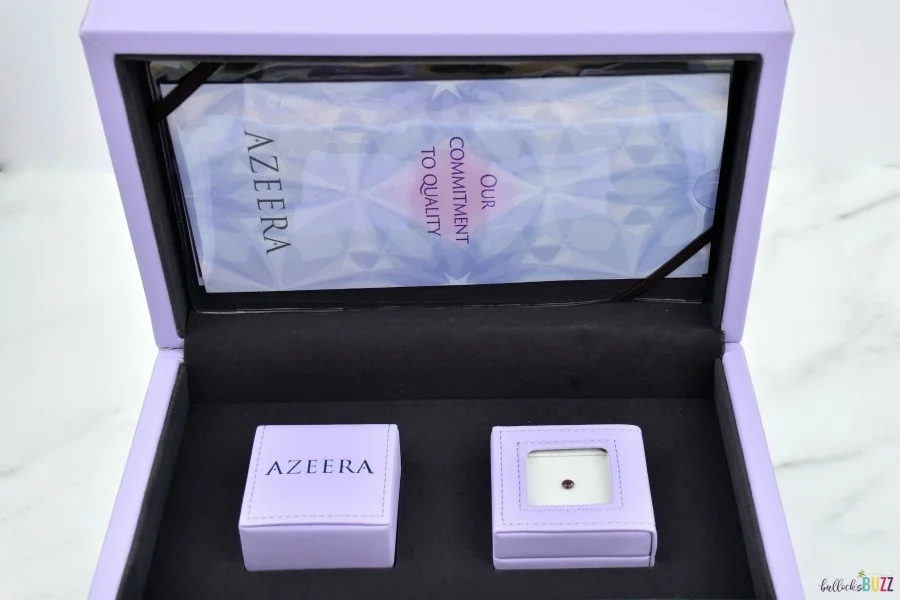 Petite Modern Bezel Nirvizaya Band
The Petite Modern Bezel Nirvizaya Band with Peridot and Swiss Topaz ring is absolutely beautiful. The gemstones are beautifully cut, with nice clarity and deep, rich color (my pictures simply don't do it justice). And they have a tantalizing sparkle that makes it hard to stop looking at them. I love playing with it in bright light and watching how the facets bounce the light around while illuminating the stone's natural beauty!
It's obvious that a lot of thought and skill went into the design of this ring and the cutting and selection of the stones. It is exactly what I wanted, and I love that I can wear it every day. Plus it goes very well with both casual clothing and dressy.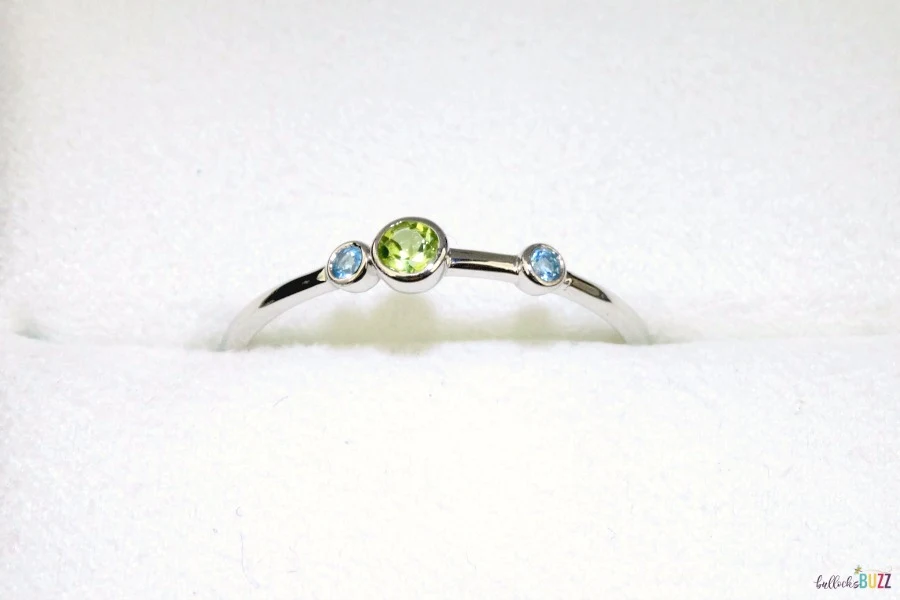 A Little Something Extra
Not only do I have a beautiful, unique, and well-made ring, but I also have a gorgeous garnet, too. I was shocked to find an extra gemstone included with my ring! Yep, AZEERA includes an extra gemstone with every order. They do this for two reasons. First, to serve as another example of their high-quality stones and cutting.
The second reason the include another gemstone is because it's part of their unique loyalty program. Clients will receive different gemstones with each tier they are on. The garnet is the starting level.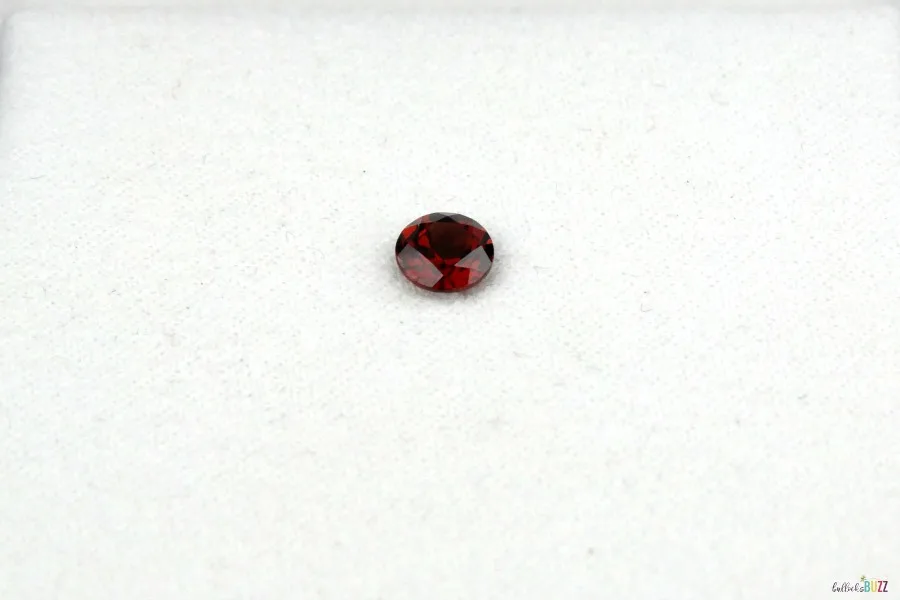 Lucky for me, the garnet just happens to be my birthstone. And let me tell you, it is gorgeous. It's a lovely its a deep red in color with a smoldering fire in its depths that releases bright red sparks as light bounces off the many facets. Truly beautiful. I can't wait to send it back and have them design a custom ring with it!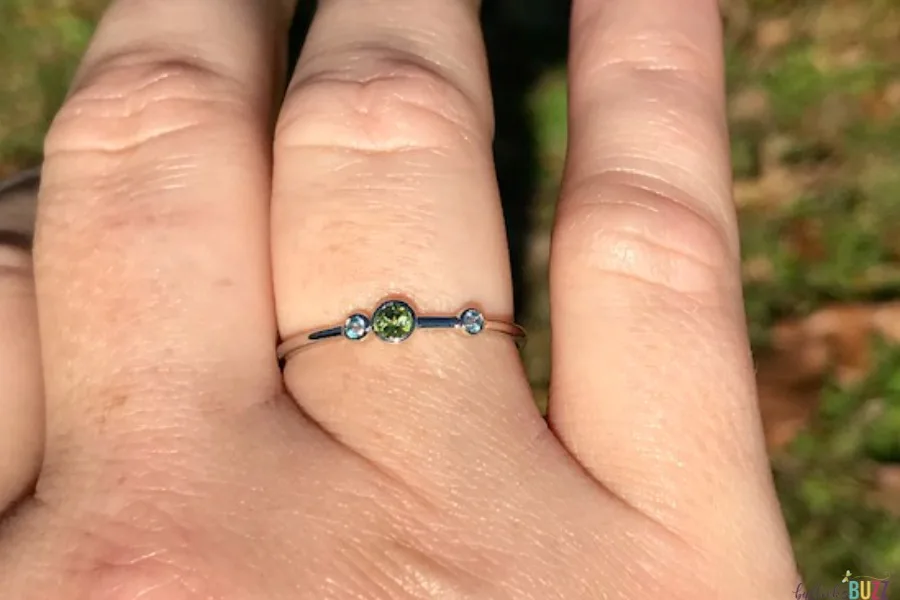 Final Thoughts on AZEERA Review
All in all, I am very pleased with my experience with AZEERA. The designing process was a lot of fun and the final product exceeded my expectations.
In addition to their rings, AZEERA also makes men's wedding bands and cuff links, as well as a custom ring service. Plus they also offer:
free shipping
free returns
free engraving
free ring resizing
lifetime warranty
If you are looking for a truly unique gift for that special someone or simply looking to treat yourself, I definitely recommend AZEERA! I hope this AZEERA review will help you make a decision about designing and ordering a ring through AZEERA!