You probably already know by now that a trip to Disney can be a pricey one, especially if you're planning to experience as much magic as you can. However, it doesn't necessarily have to make you break the bank especially when you discover our tips on how to visit Disney for almost free.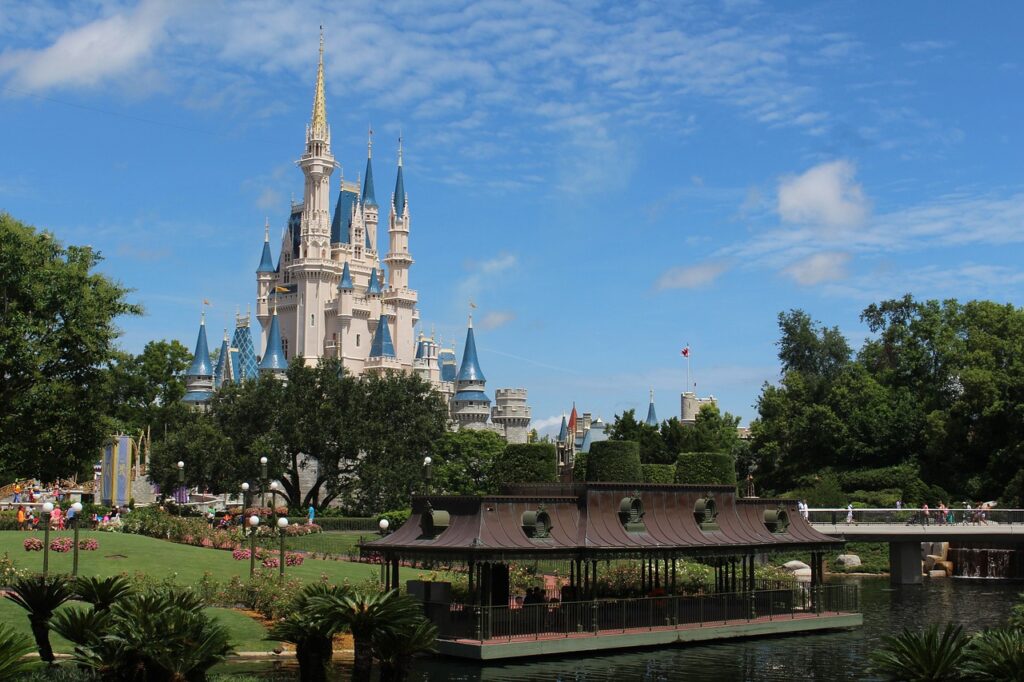 Ways to Visit Disney for Free or Cheaply
There are so many ways to save money on a Disney vacation, from taking advantage of early-booking ticket discounts to using certain credit cards. Did you know that there are also more than a dozen things you can do at Disney World for free?
If you're planning a visit to Walt Disney World or Disneyland, stick around for tips on how you can visit Disney for almost free.
1. Leverage Park Tickets Discounts
This is inarguably one of the best ways to visit Disney for almost free – almost. trip expenses. When you purchase tickets early as opposed to at the entrance, you can reduce park ticket prices by as much as 10 to 20 percent or more.
Are you planning a trip to a theme park? If so, there are many sites online that offer Disneyland tickets, so make sure to shop around. You can get them cheap by considering several factors, including your planned time for travel, your flexibility, and how long you will be visiting.
2. Take Advantage of Disney's Free Things to Do
There are so many things you can do to enjoy your time at Disney without spending a dime. Some of these things include:
A visit to the animal kingdom doesn't require a ticket. Check out the animal Animal Kingdom Lodge and spend time around majestic creatures like the African elephant to the waterbuck, the Egyptian goose, the black rhinoceros, and many more.
Disney resort tours are one of the biggest free perks you can enjoy at Disney. Many Disney resorts offer free tours from time to time, both for residents and nonresidents so be sure to check out their website for what's on offer when planning your trip.
It's also worth mentioning that some resorts may require booking reservations, including the Animal Kingdom and Fort Wilderness Lodges, Disney Yacht, and the Grand Floridian Resort & Spa.
Are you feeling a little creative? If so, feel free to hop into the Art of Animation Resort and take a free art class. It's usually a perk given to resort guests but sometimes they'll let you register without a reservation.
Often available at Disney Parks, the iconic fireworks show is one of the things that bring Disney's magic to life. You can catch a glimpse of this exciting visual display from various spots, including the Boardwalk Resort area for the fireworks at Epcot.
Disney's Beach Club Resort, the Polynesian Village Resort, and the Contemporary Resort are also amazing spots to enjoy the spectacular fireworks without having to enter the parks.
3. Earn from Surveys
Another way to visit Disney for almost free is by earning money from survey sites. Various survey sites such as Swagbucks and Survey Junkie allow you to make money online by participating in research-related surveys. The points or money you earn can be a great way to fund your Disney resort stay. Rewards may also be in the form of Disney gift cards.
4. Take Advantage of Credit Card Rewards
Various travel credit cards also allow you to accumulate travel miles or earn points that can be redeemed to cover your Disney World vacation expenses and travel-related purchases. They are a great way to visit Disney for almost free!
A good example is the Chase Disney Premier, which provides various discounts and points on Disney shopping, Cruise lines, purchases at Disney Parks, and more. The Capital One Venture card also offers some pretty lucrative bonuses.
A trip to Disney can feel a little unforgiving to your wallet or bank account. This is especially if you're not careful when planning your trip and looking for discounts. Thankfully, the above tips on how to visit Disney for almost free can help you enjoy the Magic Kingdom without having to spend an arm and a leg.