Throw a Big Game Celebration with a Game Day Goodies Party Pack from Zoës Kitchen Catering


The Big Game is almost here! If you know me, I am a huge football fan especially when it comes to SEC college football (War Eagle!) and the NFL! What could be more fun than gathering friends and family for a day of football, food and fun? This year, thanks to Zoës Kitchen's Game Day Goodies Party Pack and the TomKatStudio, you'll have everything you need for the ultimate Big Game celebration!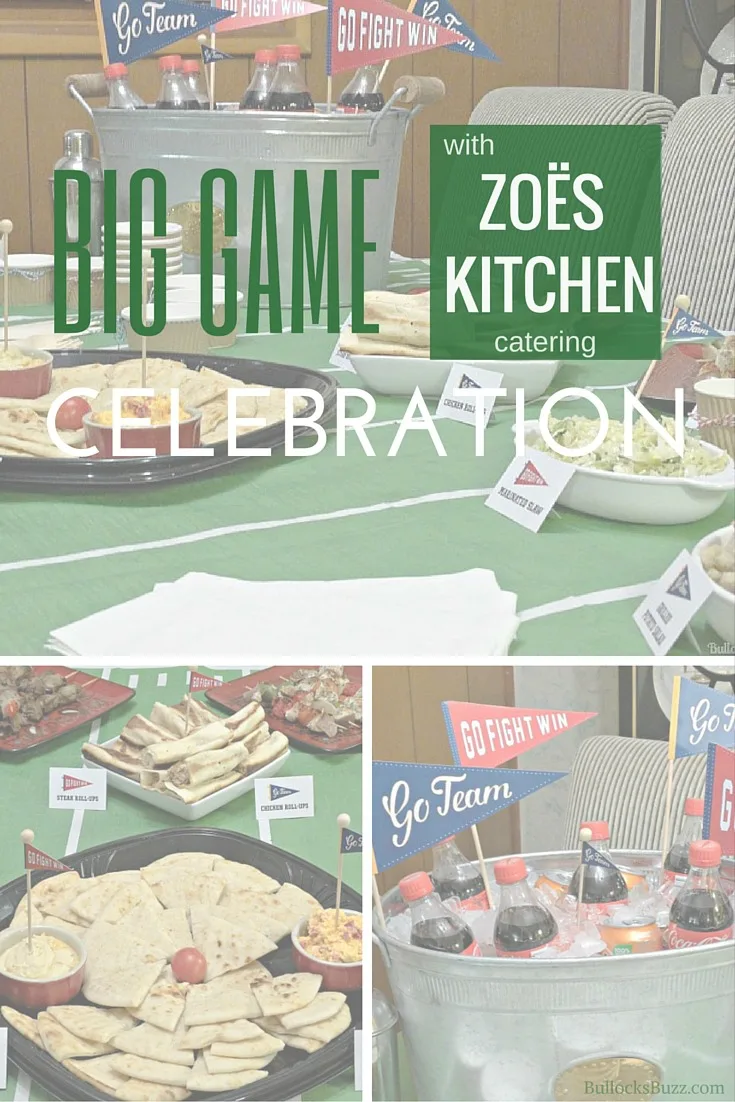 Zoës Kitchen has always been one of my favorite restaurants for healthy and tasty Mediterranean-inspired food. Almost all of their food is grilled, and their menu is full of fresh veggies and lean proteins.
Even better, Zoës Kitchen offers top-of-the line catering including several themed Party Packs which come with enough food to feed your entire party, as well as lots of fun free printables from The TomKatStudio perfect for adding that special flair to your celebration!
Choose from the Modern Mediterranean Shower, Vintage Circus Birthday Party, Girls Night In, or Home Game Celebration – whatever the occasion Zoës Kitchen Catering and their Party Packs make entertaining easy and stress-free!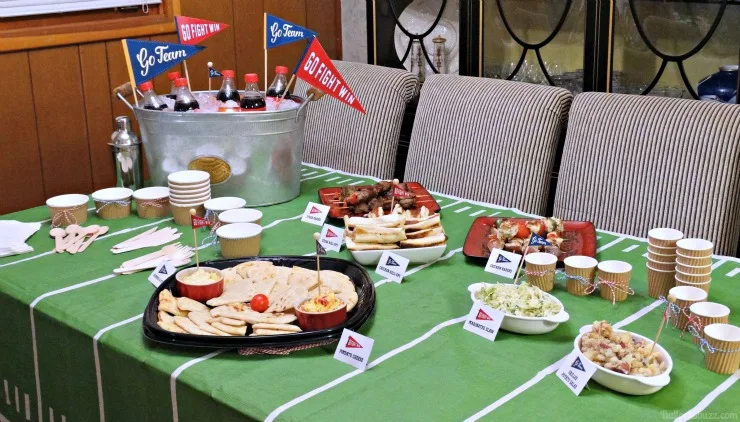 The Game Day Goodies Party Pack from Zoës Kitchen Catering
Get ready for the Big Game with a tailgate or homegate party they won't soon forget featuring Zoës Kitchen's Game Day Goodies Party Pack and the Home Team Celebration free printables from the TomKatStudio!
With enough food for up to 10 people, and free printables for decor, the Game Day Goodies party pack makes planning your Game Day tailgate or homegate party simple and stress-free!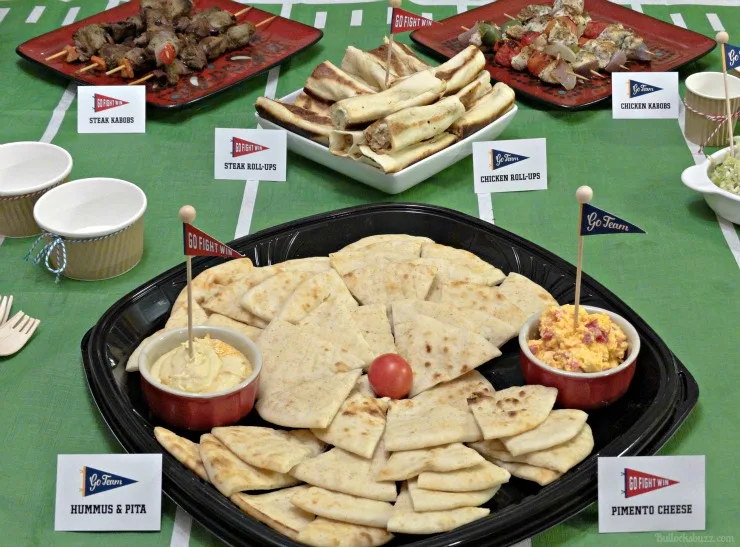 The Game Day Goodies Party Pack includes:
An assortment of chicken and steak kabobs

An assortment of chicken and steak roll-ups

Grilled potato salad

Marinated slaw

Hummus and pimento cheese Fresh Take Tubs

Pita bread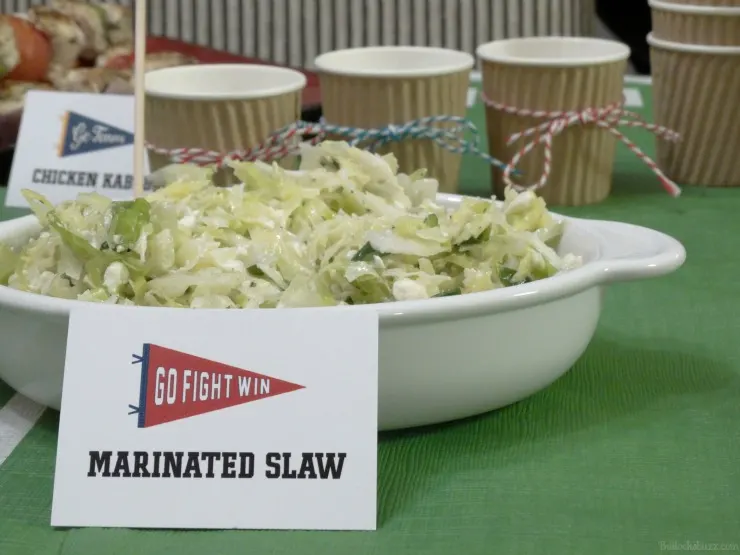 All of the food comes in sturdy serving dishes, and the warm dishes even come in aluminum trays that you can easily pop them in the oven on low heat to ensure they stay warm until your guests arrived. Zoës Kitchen will even provide enough plates, napkins, cups and silverware so you don't have to worry about having a bunch of dirty dishes to wash after the game!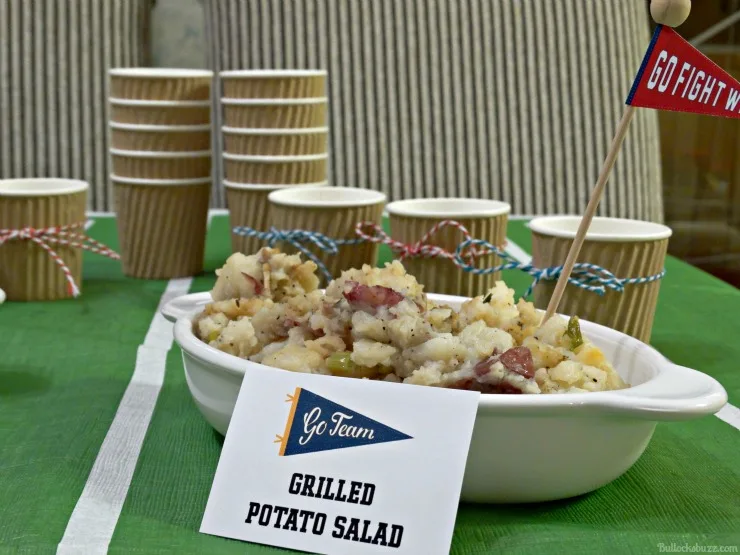 Decorate with Home Team Celebration Printables from TomKatStudio!
At the same time, take care of Game Day decor with the Home Team Celebration free printables by TomKatStudio! These cute printables include everything you need to show your Big Game spirit including invitations, food labels, flags, pennants and pennant banners. Simply download, print and get creative!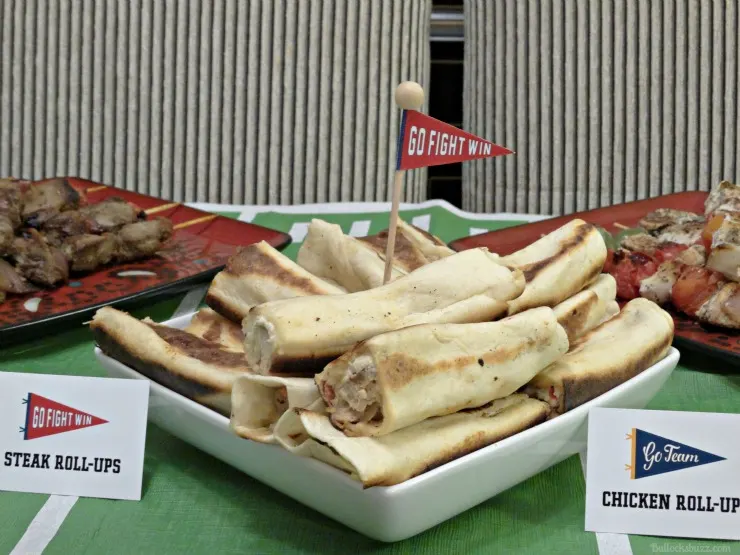 Need some inspiration? Use food toothpicks for the flags and place them in some of the food. Use dowels for the pennants, and you can even use felt to make the pennant banners! For some added flair, tie colored string around kraft paper serving cups and bowls!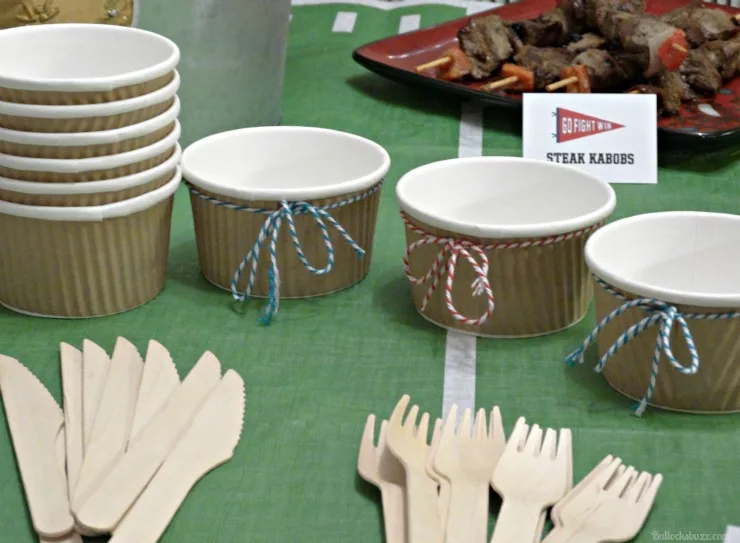 Set it all up on a football themed tablecloth and you are good to go!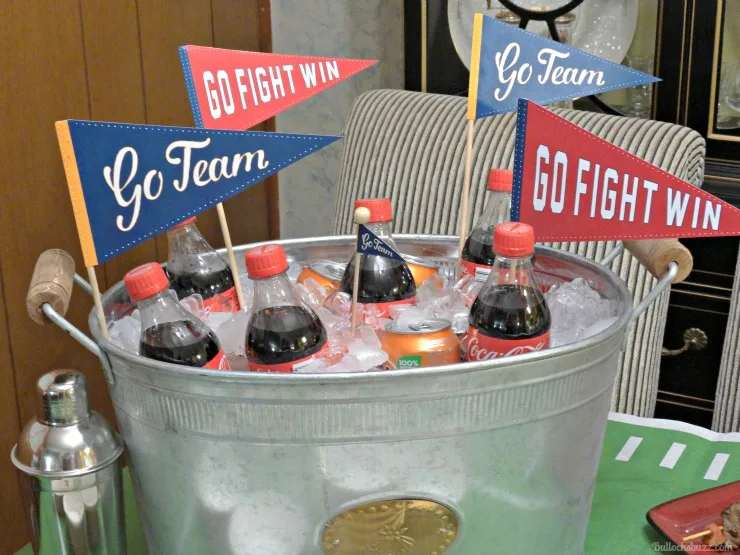 Ordering from Zoës Kitchen Catering for a Big Game Celebration
Ordering your Party Pack is about as stress free as possible. Simply call your local Zoës Kitchen or order online. I went to pick up our food about an hour and a half before party time. I pulled into Zoës Kitchen and less than five minutes later a super nice lady was helping me carry our feast to my car! Moments later I was back on the road headed home.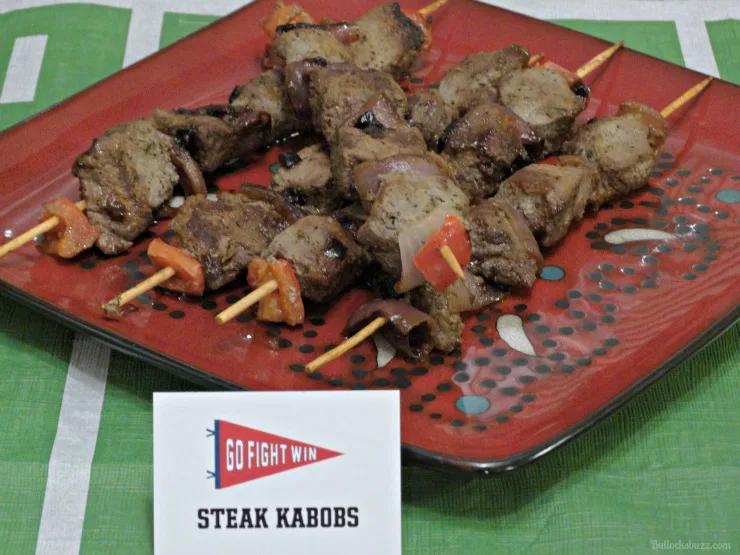 The entire process was fast, easy and stress-free, leaving me completely free to enjoy the party and cheer on our team!
Kick off your Big Game celebration with the Game Day Goodies Party pack and Zoës Kitchen catering!
Connect with Zoës Kitchen: Website
Are you throwing a homegate or tailgate party for the Big Game? Share some of your creative party ideas below!
Go Team!