Magic Sketch Review
Please note, this post may contain Amazon affiliate links to make shopping easy. If you make a purchase through these links, I'll make a small bonus at no extra charge to you.
As a kid I used to love drawing on my Etch-A-Sketch, painting with my Magic Spin Art, and making collages from scraps of paper, material and anything else I could find. Creative activities like these used to keep me entertained for hours, especially on cold or rainy days. If your child enjoys toys that encourage creativity, you should consider getting them a Magic Sketch! And guess what, we have one to giveaway just in time for the holidays!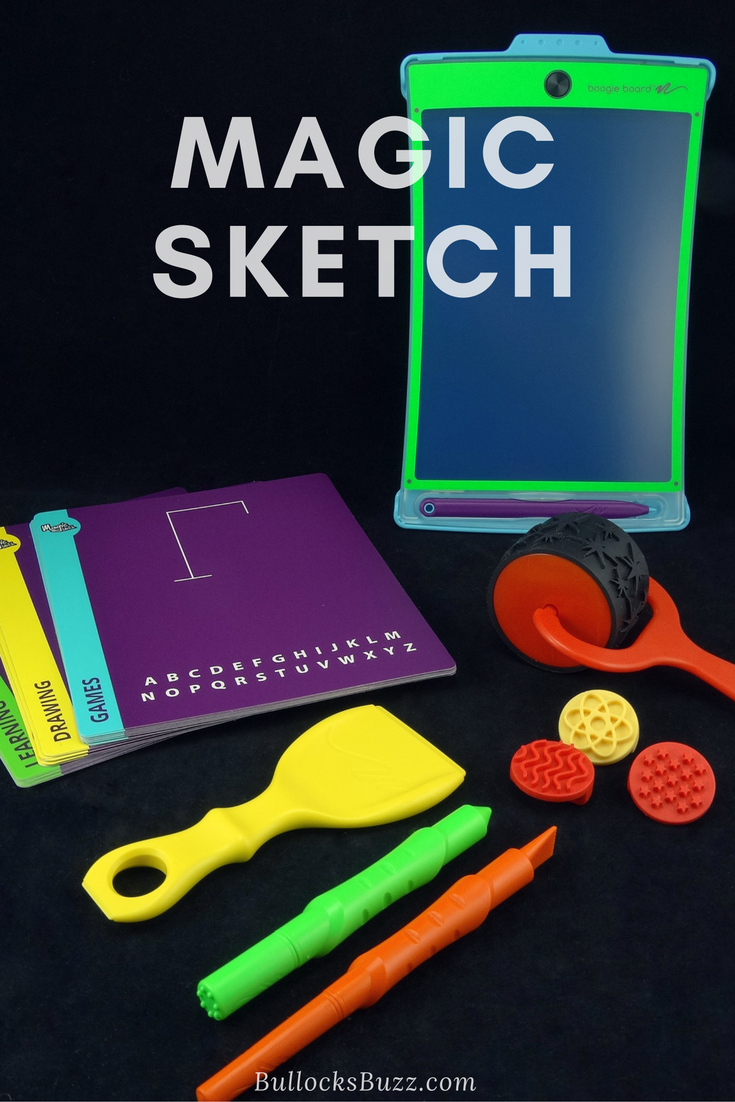 Named the Hottest Toy of 2016, Magic Sketch is the new creative toy from the makers of Boogie Board. If you haven't seen it on tv or in the stores, the Magic Sketch is a versatile electronic sketching board (aff. link) that uses a Nano technology liquid crystal, multi-color writing screen that kids can use to write, sketch, doodle and create amazing art.
Perfect for Kids of All Ages
Designed for kids of all ages, the Magic Sketch is perfect for young kids developing fine motor skills or learning to write all the way up to tweens and teens looking to draw, doodle and express their creativity. Even my husband and I enjoy playing with it! It's just plain fun. And, unlike most tablets, the Magic Sketch is super kid proof! Although it may look like it could easily break, it won't. It can be dropped, thrown and practically stomped on and it will keep on working. Even better, it's water-resistant. So if your child accidentally spills something on it, simply wipe the screen off and keep on sketching!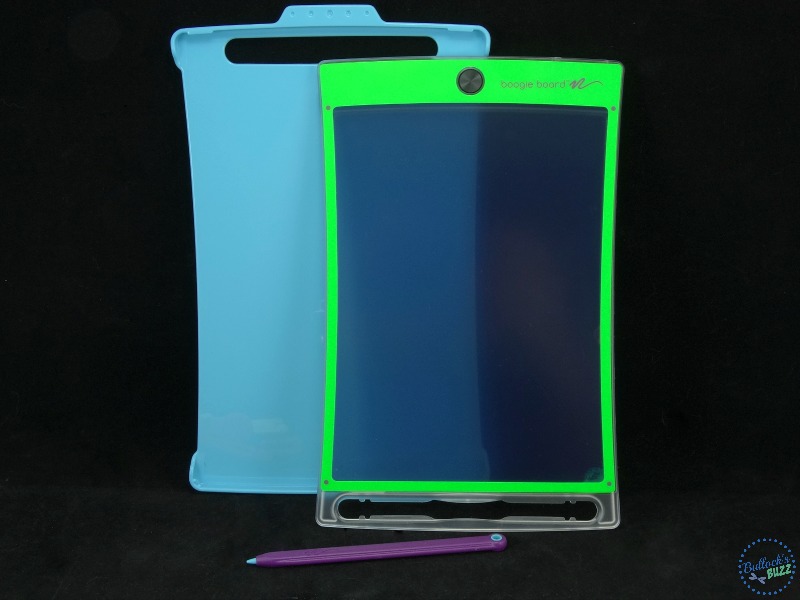 Nothing else in the world works like Magic Sketch. It's as close to writing on paper as you can get, and it feels quite natural. Whatever you draw, trace or write, shows up in multiple colors on the screen. Plus, since the screen is also see-through, you can even use it to trace! When you're done, a simple push of a button clears the screen instantly.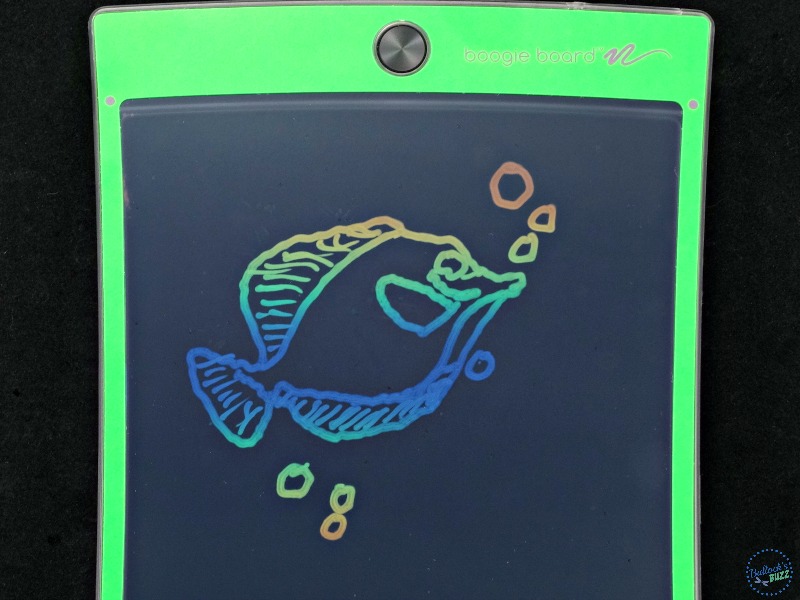 Magic Sketch Deluxe Kit
Each Magic Sketch Deluxe comes with everything you need for hours of entertainment including a battery that is said to last for 7 years, a protective cover guard that doubles as a template holder, a variety of stylus and texture tools for drawing and writing, and 60 different stencils/templates that kids can use to draw, write and even learn. The stencils include 20 art stencils with a variety of shapes, designs and objects; 20 game stencils including childhood favorites such as Tic-Tac-Toe, Word Find and Hangman; and 20 learning stencils where children can practice their writing, spelling and even math.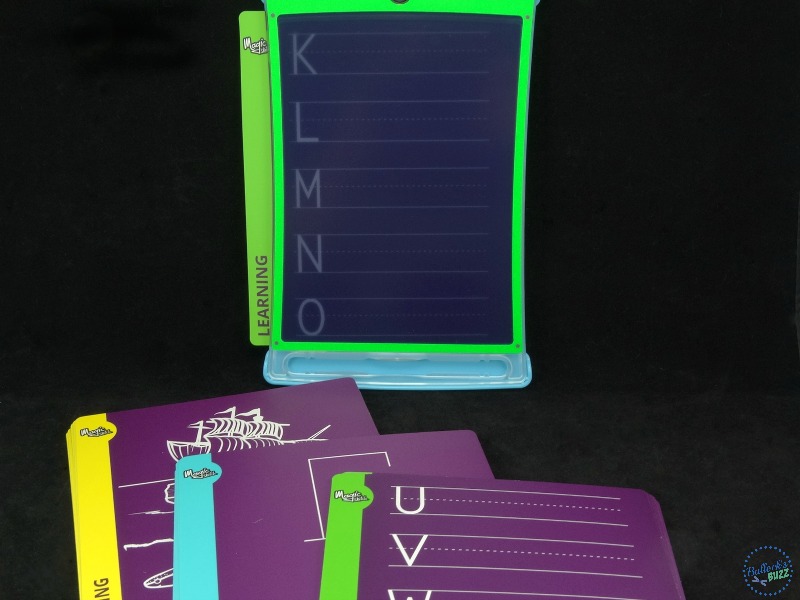 Did I mention this is the perfect on-the-go toy? Incredibly lightweight and compact, we take it with us when we go into restaurants, doctor's offices, the grocery, all kinds of places! Children can entertain themselves for hours with all this has to offer, and parents love it because it is nice and quiet, has a long-lasting battery, and it is mess-free. It just doesn't get any better than that!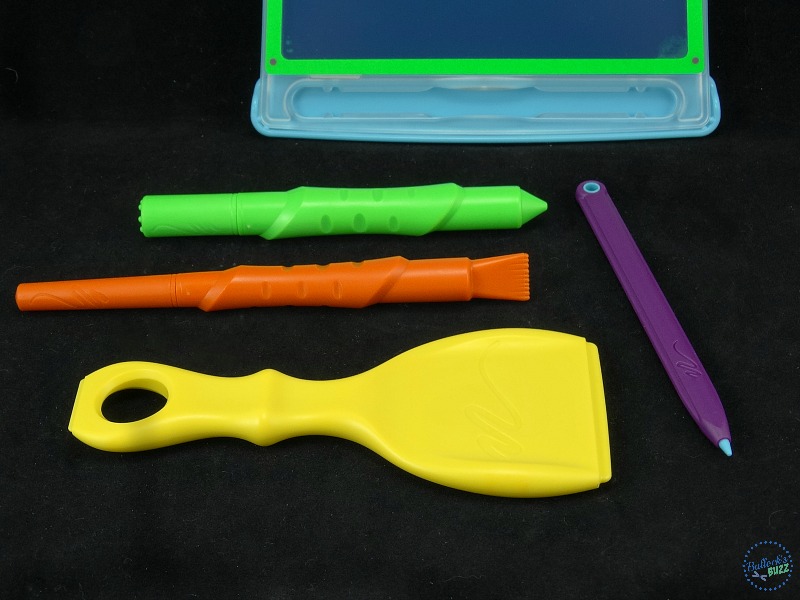 Well, okay, it does get better. How? There is also a free app that is specially designed to scan the surface of the Magic Sketch and only pick up on the drawing. This means you can save, edit, and share your child's work easily! How cool is that?!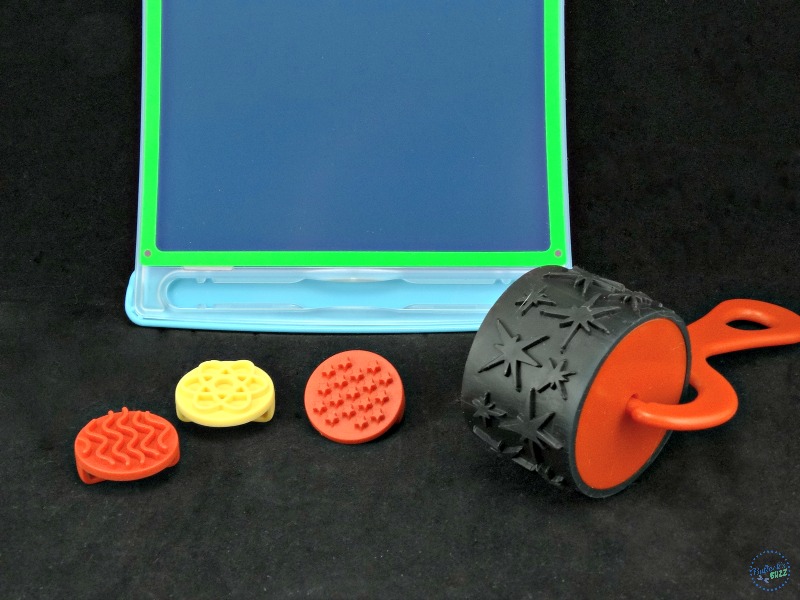 There is so much to like about the Magic Sketch from both a parent's perspective and an educator's perspective, no wonder it was named the hottest toy of 2016! In fact, I've had so much fun playing with it, I may have to buy one for myself. The only thing I wish was different was that it came with some type of carrying case so you could keep everything together. However, I had a mini tablet case which actually turned out to be the perfect size for everything that comes with the Magic Sketch.
Where Can I Get The Magic Sketch Deluxe
Each Magic Sketch Deluxe Kit costs $29.95, and comes with everything listed below. You can order yours through the Magic Sketch website, as well as on Amazon.
Magic Sketch with battery

Protector Guard

4 stylus

1 Roller

3 Stamps

Learning stencils- 20

Games stencils 20

Art stencils 20
Connect with Magic Sketch: Website | Facebook | Twitter