Childproofing Your Home
Whether you've just had a baby, adopted an older child, or become a step parent, then you need to think about making your home suitable (and safe) for your child or step child. The fact is that it's not just babies that make a mess, even older kids have a habit of making a mess, which is why it's best to make your home somewhere that's child-friendly so that when someone makes a mess, it's not a big deal. To get your home ready for your new addition, be it a step child or a new baby, here's what you need to do: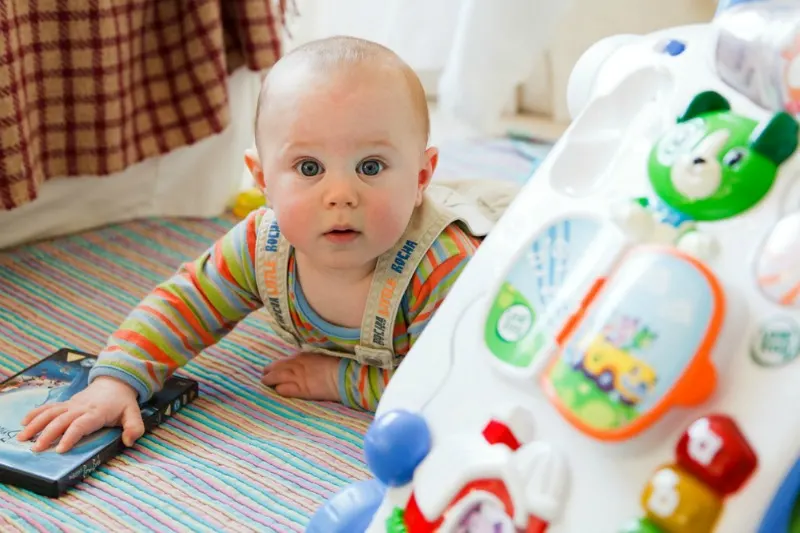 Image via Pixabay
Wipeable paint
Let's be honest about it, at one point or another; most kids will get dirt or crayon on the walls. It happens, it's part of being a parent or step parent. The good news is that messy walls don't have to be a disaster as long as you've got wipeable paint in place, that is. Wipeable paint is a type of paint that can be easily cleaned with mild soap and water to remove dirt, grime, and anything else that ends up on it, such as crayon or marker pen. For a child-friendly space, wipeable paint really is a must, unless you want to have to redecorate on a regular basis.
Hard flooring
While carpets look amazing and feel great under your feet, they are not, in any way child-friendly. So if you are going to have little ones in your home, you need to rethink your carpets. The fact is that kids drop food, spill drinks, get paint here, there and everywhere, and walk mud all through the house, so carpets really are a bad idea as you will end up spending a lot of time scrubbing them. Your best bet is to get in touch with a hardwood flooring supplier and asking them which wood type is the best option for a home that will get a lot of foot traffic and will need a lot of cleaning. You want to choose something that's dark in color, as that way it won't show the dirt. It could also be worth looking into underfloor heating.
Soft furnishings that can be cleaned
As for the soft furnishings, from the rugs to the couch, what you want to do is make sure that it's easy to keep clean. This can either be a couch that's made from leather and is easy to wipe clean or a couch that has removable covers that can be washed in the washing machine. As for rugs, throw cushions, and curtains, make sure to pick pieces that are machine washable so that as and when they need cleaning you can quickly pop them into the machine.
Lots of storage space
The fact is that kids come with a lot of baggage, from clothing and bedding to toys and games. So if you want to ensure that your home stays a nice, neat space, it's important to take storage seriously. If there's one thing that every family home needs it is plenty of storage space, whether that's built in or not it doesn't matter, all that matters is that there is plenty of storage space available in your home, else you will end up living in a mess.
There you have it, everything that you need to know about childproofing your home.