For decades now, when you want to buy an off-road vehicle, you'd go to your local Jeep dealership. And the Jeep Wrangler has remained one of the best off-road vehicles around. It's a vehicle that continues to be the best at what it does hands down! Every model offers up something different, and this year's 2018 Jeep Wrangler Unlimited is a full redesign!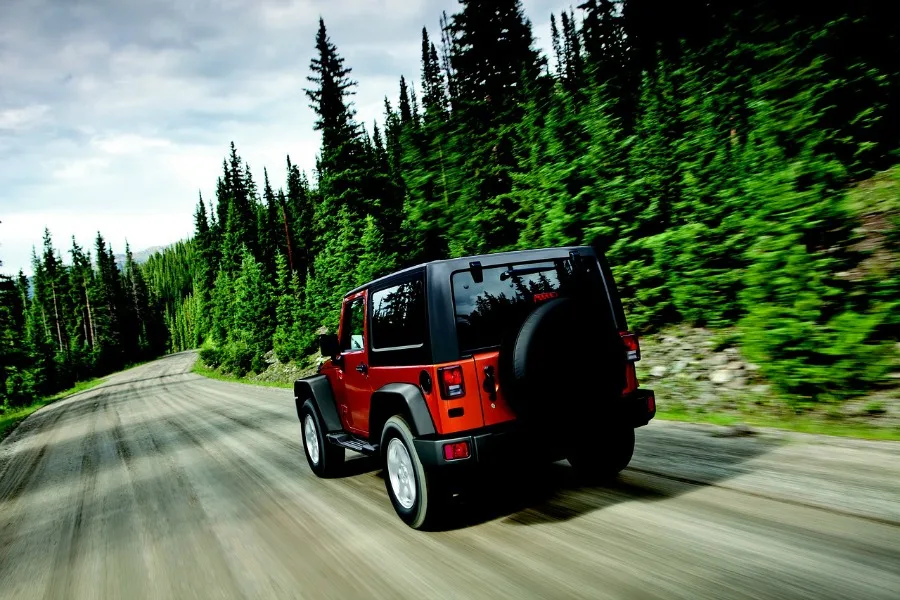 While the exterior styling of the 2018 Jeep Wrangler Unlimited remains pretty much the same, almost every other aspect has been updated to bring it into the modern automotive era. One key note, this model is the Wrangler's four-door version. However, driver's will find that it is just as capable at wading through rivers and scrambling over rocks as its two-door counterpart.
Here are some of the top reasons why the 2018 Jeep Wrangler Unlimited should be on your shopping list.
1) Standard Four-Wheel Drive System
Not many cars out there offer a standard four wheel drive system, but just like its counterparts, the 2018 Jeep Wrangler Unlimited features a multi-dynamic 4WD (Four-Wheel Drive) system. This system fits perfectly with low-range conditions like sand, snow, and even wet mud.
2) Safety Features
This Jeep also comes with a futuristic dual frontal airbag system, front disc brakes, and back drum brakes. You'll also find that it features three-point seat belts, children's seat hooking points, a rearview camera, and more. Advanced safety options such as blind-spot monitoring or rear cross-traffic alerts can be added on as an optional package.
3) Upgraded V-6 Engine
The Pentastar 3.6-liter V-6 has long been a well-loved engine in the Wrangler. However, this year it has been slightly updated this year for better efficiency. Combined with the new eight-speed automatic transmission, the Wrangler should offer even better performance than before.
4) Lots of Modern Upgrades
The 2018 Jeep Wrangler Unlimited brings plenty of much-needed and much-desired modern updates. Upgrades such as LED lighting, a modern infotainment system, touchscreens, full smartphone integration, and a new engine option!
Another much-anticipated upgrade includes alternatives to the long-standing single engine option! Among the 2018 Wrangler's new engine options is the Hurricane turbocharged four-cylinder engine producing around 240 to 280 horsepower. This is a great alternative to traditional V-6.
5) A Class Of Its Own
The 2018 Jeep Wrangler Unlimited is basically a full upgrade for this long-standing off-roading favorite, with lots of new and modern touches and features. Features such as convertible and doors-off capabilities, locking fuel cap, and even an engine block heater. And that's just to name a few.
In Conclusion
In both performance and design, the 2018 Jeep Wrangler Unlimited really stands out from the crowd. Whether it be a Jeep or another automobile, there's no better feeling than driving a vehicle you really want! So head on down to Warsaw Chrysler Dodge Jeep Ram to find the ideal vehicle for you!