Decorating and furnishing your home can be a tough task. You need to consider what will look good, as well as what will last a long time. The price of the furnishings you buy must also come into play. This will require you to do a healthy amount of research. However, this research will be worthwhile in the long run because it will allow you to save a lot of money. There are so many options available to you when it comes to accessories and furnishings for your home, you have absolutely nothing to lose and everything to gain by shopping around at various stores. This will help to ensure that you get what you want. Here are some inexpensive decorating ideas for your home.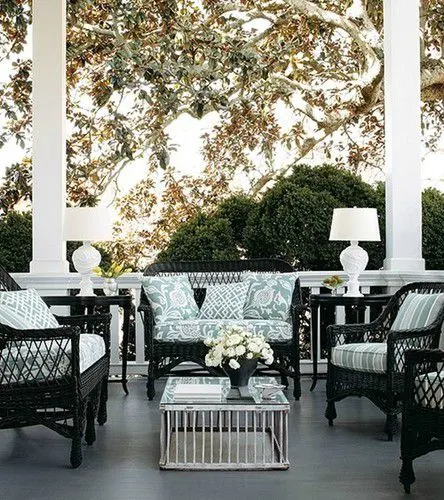 1. Foam cushions
If you have some couches and chairs that are in need of cushions, there are some cheaper alternatives to the standard throw pillows that many people buy. You can get a patio cushion. A nice selection of these are available at TheFoamFactory.com, a leading retailer of foam products. Foam is incredibly soft and very affordable, especially if you are going to be buying a large amount of cushions. Foam can also be used for mattresses and a wide variety of other items that you might want to consider looking into.
2. Wicker furniture
If you have a screened-in porch, a patio or a pool, you will need to buy some furniture to go in these locations. Since these areas are going to be exposed to the elements, only certain types of furniture can be used. Wicker is a material that is ideally suited for these locations, provided it has been properly treated with a protective coating that will prevent water from destroying the wicker. Furniture from wicker looks good indoors as well, being able to adapt to any type of decoration scheme.
3. Cork flooring
Instead of having traditional wood flooring in many of the rooms in your home, you should consider having cork floors installed instead. First of all, cork is extremely cheap, especially when you compare the cost to many different varieties of wood. Aside from the attractive price, cork is also extremely durable. It is ideal for families who have pets and small children. It is not easily scratched and damaged, unlike most wooden floors. Spills are easy to clean up, and you will not need to worry about a cork floor warping if a spill goes unnoticed for a long time.
Image via Flickr