Wondering what to use that space in your basement for? How about making a basement game room!
If you own a property in Nashville (or anywhere else) that comes with its own basement, you might be tempted to take little or no notice of the space. Many people do this. They rarely go down into the basement much less consider using it for practical purposes. As a result, a lot of people end up wasting what could be a valuable and usable room in their home.
Since the basement area is largely ignored, often, it can end up with damage that goes unnoticed. This in turn can have a negative impact on the rest of the home.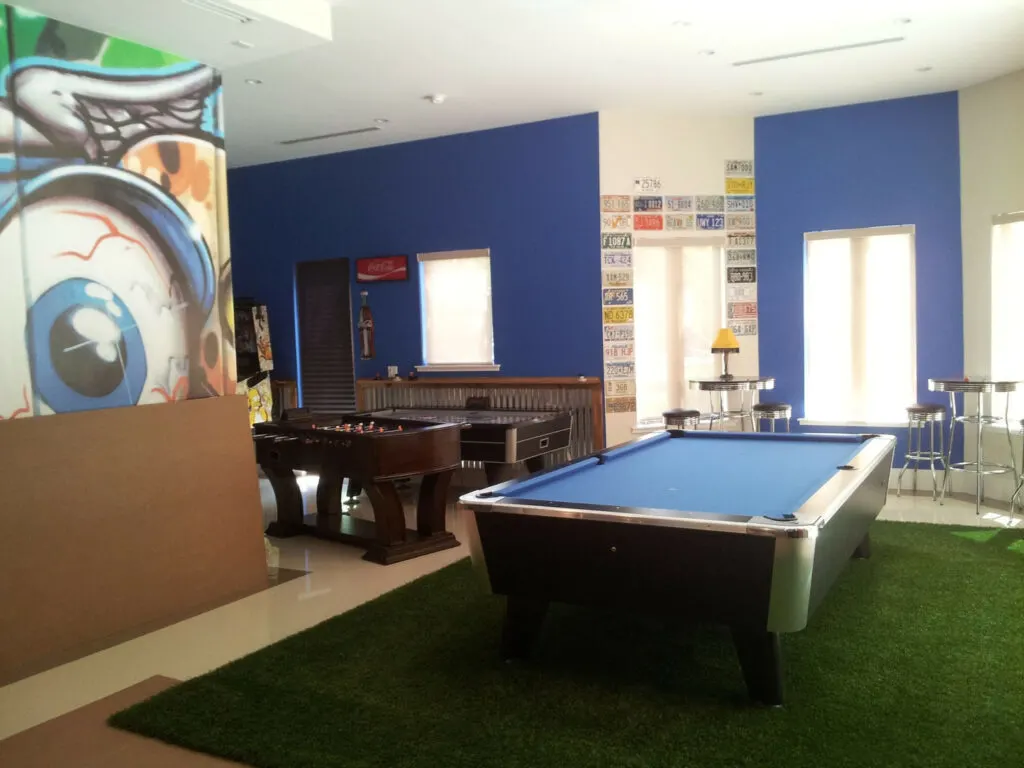 By keeping your basement well maintained you not only avoid this negative impact, but you can also create a wonderful new room such as a basement game room. However, you would need to ensure you get the basement into good condition in order to create a new room.
First, you'd want to look at hiring a Nashville basement waterproofing specialist as well as an electrician among others. In this article, we will look at some of the benefits of a basement game room for your home.
Why a Basement Game Room Is a Great Idea
There are many reasons why a basement game room is a great idea. Especially if you want to make full use of your basement and create an exciting new space. Some of the main benefits are:
A Great Place for Relaxation and Fun
One of the benefits of a basement game room is that it provides you with a great place for relaxation and fun right in your very own home. You can simply head to the basement whenever you want to enjoy some gaming thrills and excitement, and you can enjoy the chance to chill out away from the main home.
Ideal for the Whole Family
Another of the benefits of a basement game room is that it's perfect for the whole family. Whether you have kids or other adults in your household, you can set up a room that has something for everyone to enjoy. You can create a wonderful family room where you can also invite friends over to have some fun.
Saves You Money
Being able to head down to your own basement for relaxing and exciting activities means that you can save yourself a lot of money on going out. Many people head out to play pool, get involved in darts games, and enjoy other gaming activities. Well, you can now save yourself the time and hassle of doing this by having your own games room.
An Adaptable Option
Having your own basement game room is also a versatile and adaptable option. You can choose all sorts of games such as a pool table, dartboard, card tables, classics such as Chess, and even digital gaming options. In addition, you could even add a bar to the basement games room if you have space.
These are some of the key benefits of having a basement game room.