When it's time to shop for a new family car, safety and reliability should always at the top of the list. And since the family car is much more than just a mode of transportation (it's your family's home on the road), you should also consider these 4 must-have accessories for the family car! Especially since many of these features come in handy on long road trips where they can help keep the kids entertained and the parents sane!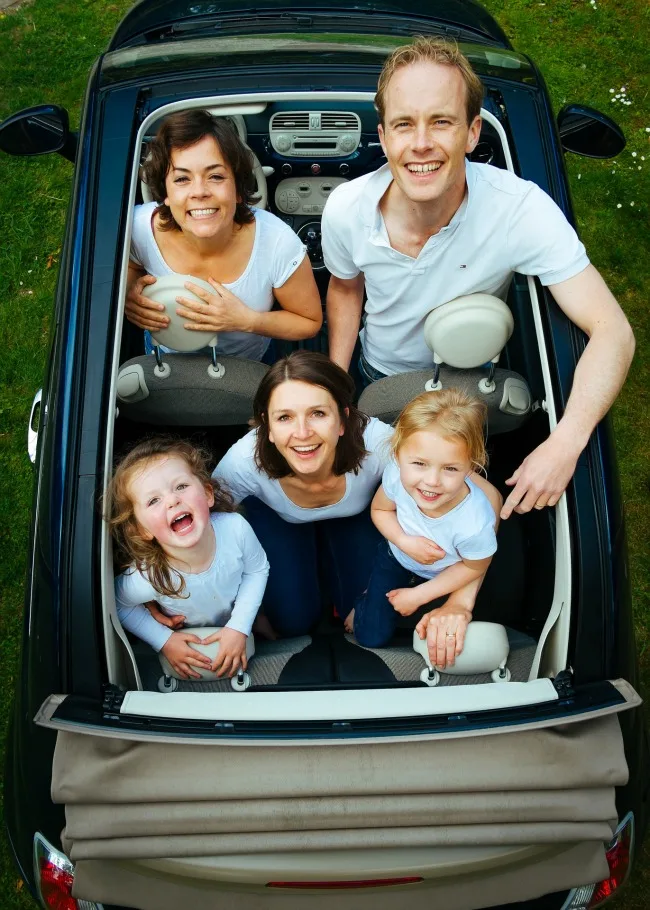 1. Rear Seat Entertainment
Rare is the parent that has never heard those 4 dreaded words: "Are we there yet?". Keeping kids entertained in the car is definitely easier said than done, but thanks to today's tech, it is getting to be a little easier. Look for items such as a rear-seat entertainment system and MP3 players. Many newer cars now offer multiple headphone jacks and have systems that allow multiple entertainment options which can be operated at the same time. This is especially helpful if you have multiple kids with different tastes! Also look for cars that have extra chargers/adapters in the back seat so kids can bring their own DVD players, tablets and games.
2. Fold out Trays , Cup Holders and Coolers
Perfect for snacking, coloring and playing games, fold out trays are just one example of the built-in convenience features you can find in many of today's family friendly vehicles. These trays, along with specially sized cups holders for juice boxes and built in coolers for storing drinks are ideal for kid-friendly travel. Of course while many of these things can be brought from home, they can also take up a lot of much-needed space when not in use. In addition, if they are not stored properly, they can injure occupants in a collision. Consider finding a car that includes the built-in versions as these are designed to stow easily and won't become projectiles in a crash.
Keep reading this article through the Fitzgerald Auto Mall website!