4 Must-Have Car Accessories to Help Keep Your Car Clean
Keeping your car clean when you have children around can be challenging. Even a short drive to the store can result in the inside of your car looking like a hurricane hit it. One California-based Chrysler, Jeep, Dodge dealer recommends these 4 must-have car accessories for families (or anyone) that can help keep your car looking the way it did when it was new.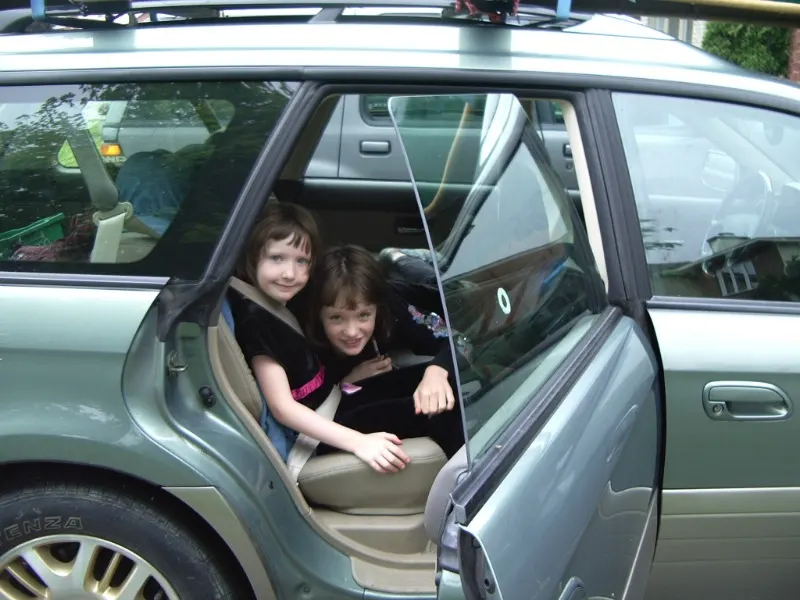 Image via Flickr
Portable Trash Can
It's amazing how much trash can collect inside your car. Especially when you have children eating, drinking, coloring, and playing in the back seat. Last time I went to clean the interior of my car, I spent at least 20 minutes cleaning up crumbs, food packaging, tiny pieces of crayon wrapper, cups and more from the floor, seat crevices, under the seat belts, and under the safety seat. After it was clean, I headed straight to the store and bought a trash can made specifically for cars. It sits perfectly in between the center console in the back, and the kids are required to throw away their trash.
Seat Covers
Kids drop things, smash things, smear things and spill things. It's just part of their biological makeup – or something. But, that doesn't mean you can't protect your seats! Look around for seat covers. Seat covers are life savers! They help prolong the life of your car's upholstery, keep your car looking clean, and they are inexpensive to purchase. You can't beat that!
Backseat Organizer
In addition to the aforementioned trash, sippy cups and packaging, kids also seem to leave half of their belongings in the car. There are books, toys, broken Barbies, blankies, stuffed animals, coloring books…you get the picture. Keep all of that stuff neatly organized with a backseat organizer. I finally gave in and got one, and I am glad I did! I can easily keep my stepson entertained on trips, and I no longer have to dig around looking for a lost sock or crayon. Cleaning up is a lot easier now, too!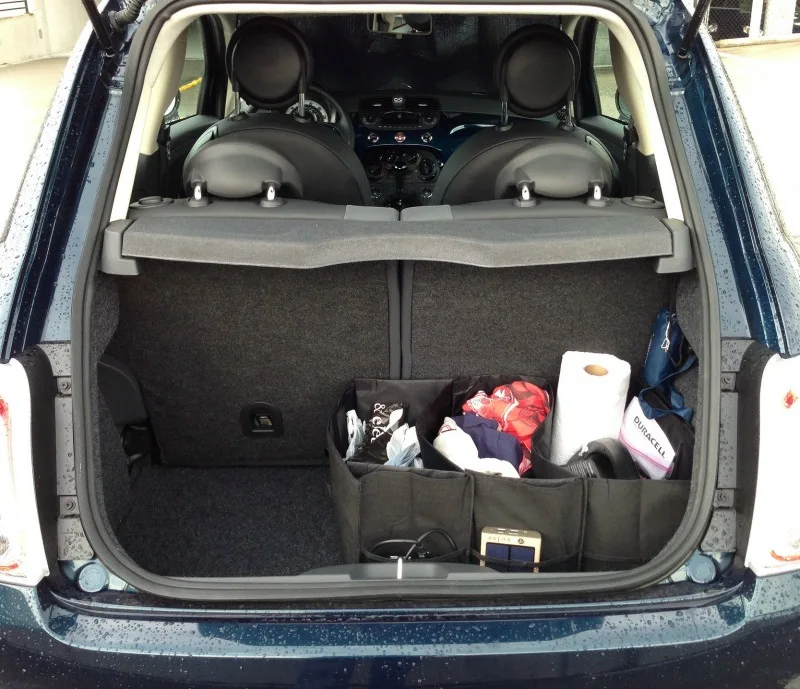 Image via Flickr
Trunk Organizer
And speaking of messes and organziers, the trunk organizer is every parents' savior. These organizers can hold everything from extra clothes to sports equipment, groceries to the car emergency kit. It's a great way to keep the clutter out of the car and out of site. Everything is in one place, easy-to-find, and all neat and tidy.
You will be amazed at what a difference these four simple must-have car accessories for families can do for keeping your car clean and helping you keep your sanity!
What must-have car accessories work for you? let me know in the comments!