Having an area outside where you can relax on a weekend or host an event with your loved ones is great, but it does pose some challenges such as choosing the ideal outdoor shading options.
People tend to use their outdoor entertainment areas most often during hot summer days when the sun is shining in full force, which makes providing some type of shade a must. Luckily, you've come to the right place, as today I am sharing four popular outdoor shading options you can utilize.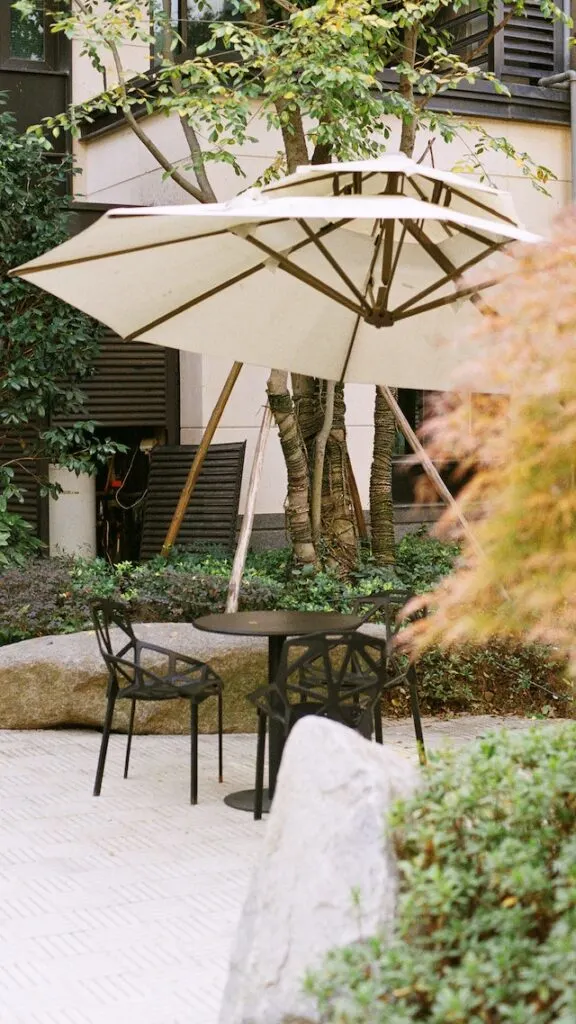 1. Umbrellas
Umbrellas are a great outdoor shading option for many reasons. Firstly, they tend to be much cheaper than other shading options, and you can also get outdoor umbrellas in a variety of colors, sizes, and patterns, which means you're bound to find the perfect fit for you.
Many outdoor umbrellas can also be moved, so instead of them being a permanent fixture like some other shading options, you can put them up or take them down as needed. Of course, if you want permanent umbrellas, that's an option too. Have a look at the best cantilever patio umbrellas to see which ones catch your eye.
2. Trees
You don't need to use artificial shade if you don't want to, since nature has its own shade – trees. If you have a heavily shaded area, you can simply set up your outdoor entertainment area there.
If not, you can plant some trees around your outdoor entertainment area to make sure that you always have some shade during the warmer months. This is a great option for those who want to be more eco-friendly or who prefer a more natural look for their outdoor setup. If you do decide to go this route, just make sure that you know how to take care of your trees.
3. An awning
If you are looking for long-term outdoor shade options that will last you many years, awnings are a great solution. That being said, awnings can be on the pricier side, so you may need to save up a bit before using this shading option. However, most people who have awnings would agree that this is certainly a worthwhile investment.
If you are in the process of budgeting for a home renovation, you should seriously consider including awnings in your budget, especially if you are looking to increase your outdoor shade.
4. A canopy
You can also use a canopy for your outdoor shade. You may be wondering what the difference between a canopy and an awning is, and while the two are certainly similar, the main difference is that awnings are attached to a building while canopies are freestanding.
So, while both outdoor shading options are good ones, it will likely depend on where your outdoor entertainment area is located and where you want the shade.
While canopies are great, they do tend to get dirty quite quickly, so make sure to give your patio a quick clean whenever you are cleaning your patio to ensure that it keeps looking good.