Why Buy a Nissan?
Growing up the only cars my father would buy were Nissans. I can remember when he bought the first model Maxima, then the second and the third. When it came time for me to get my first car, I naturally chose a Nissan as well. And although it was a used car, I loved that sporty little Sentra hatchback! Over the six years I owned that car, I learned why Nissans were such great cars! Here are 5 reasons why you should buy a Nissan.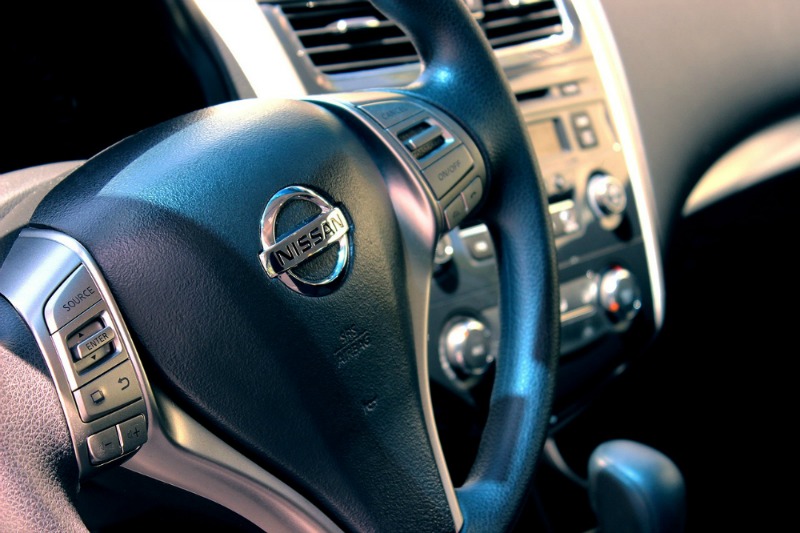 Image via Pixabay
Something for Everyone
The Nissan line up of vehicles literally offers something for everyone. Looking for a reliable and efficient family car? Both the Altima and the Maxima are roomy, efficient, comfortable and stylish. If you feel the need for speed, there's slick and sporty Z line. And for all of you rock-climbing, wind-surfing, get out into the wild drivers, the Xterra is ready to go! And those are just a few of the many style vehicles offered!
Reputation for Reliability and Quality
For over 75 years, the Nissan name has been recognized as one of the best-built and highest-quality vehicles in the world. The company is dedicated to maintaining the highest quality standards in all of the vehicles they make, and it shows. It's one of the reasons that there are so many on the road today! Additionally, Nissan vehicles have consistently been ranked among the best vehicles for reliability. Remember that second-hand Sentra I mentioned? For the entire time I owned that car the only maintenance I had to do was the regular recommended maintenance that all car's need to keep running their best. And when it came time to trade it in? Just like all Nissans, that little car held its value!
Fuel Efficiency
Nissan constantly works to increase the fuel economy of their vehicles and to keep cost of ownership low. And as part of their commitment to the environment, fuel economy has been improved over the entire lineup of new Nissan cars and trucks. The use of strong and lightweight material, new engine technologies and exterior aero design, all work together to provide top fuel economy for each model.
As for hybrid and electric cars, there's the all-electric Leaf which provides more than 100 MPG-equivalent. And the hybrid versions of the Rogue and Pathfinder add to the rising overall fuel economy averages for Nissan vehicles.
Safety
Safety is one of the most important features car buyers look for when shopping for a new vehicle. The Nissan Safety Shield® concept is a comprehensive set of features that protect the vehicle's occupants using three separate tiers:
Monitor – the use of technology to detect and warn of potential danger.
Protect – uses advanced safety and restraint features to ensure occupants are protected.
Respond – helps the driver by applying dynamic response controls.
Cutting-edge Technology
Nissan vehicles feature some of the most progressive new technology features available today. For example, the next-generation Xtronic CVT® Continuously Variable Transmission accelerates faster, runs quieter and provides an average of 15% greater fuel efficiency over standard automatic transmissions. While the new Nissan Connect® technology system combines audio, navigation and communication into a single control center located on your dash.
These are just a few of the many great reasons to purchase a quality Nissan vehicle. When you are ready to purchase a car that is designed to meet and exceed your expectations, visit Reedman Toll Nissan in Bethesda, MD.