Ready to make your house a home, but aren't sure where to start? No worries! Here are 7 easy decorating ideas to make your house a place you'll love to live.
Decorating a home can be a daunting task when you don't know where to start. It is hard to find the balance between making your home look good and making a style statement. You shouldn't ever choose décor randomly; instead, you need to be keen and check the options you have.
There are various types of decor in the market, and you're sure to find what you need when you are keen. As long as you know your style preferences, and are willing to put some thought and time into the décor you choose. Below are 7 easy decorating ideas that will make your house stand out and become a place you and your family are happy to call home.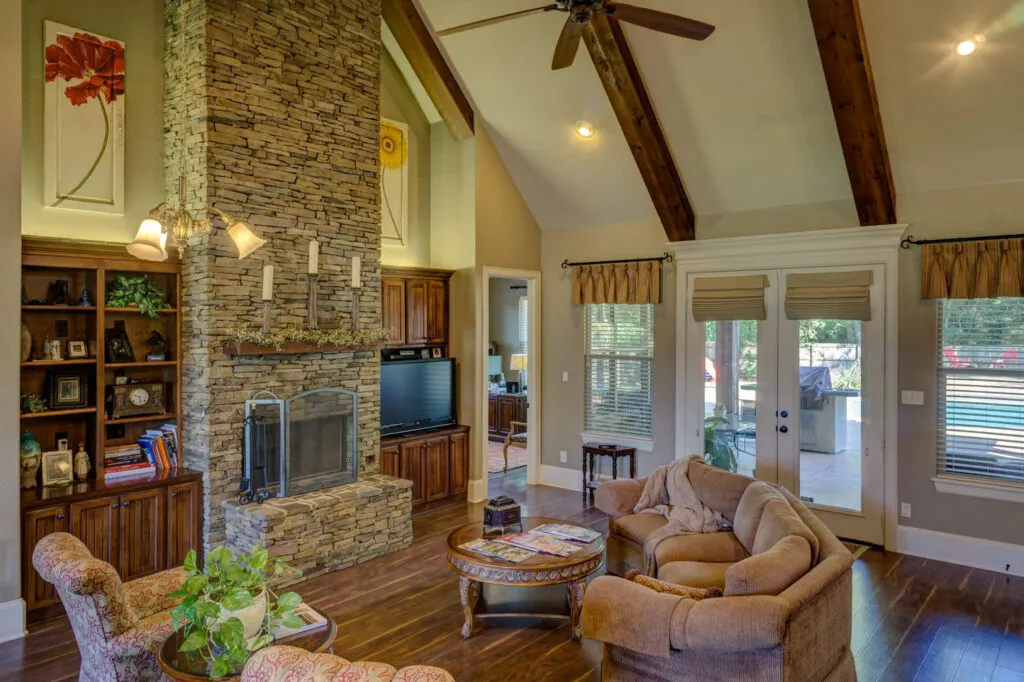 1. Invest in Quality Products
From the beginning, choosing products that will add taste to your home is essential. Investing in custom-made and quality products for your home doesn't have to be expensive or hard-to-find, either. For example, you can find the best doors for your house in low clearance barn door hardware. Check all the options you have to make the right choice for your needs.
2. Use Souvenirs
Souvenirs are another of our easy decorating ideas. When you travel, you bring souvenirs home to remind you of the place you visited. Look for creative ways to incorporate these items into your decor. Use those souvenirs to decorate your table, bookshelves, or walls. Don't be afraid to use that sand container as decor on the table. Souvenirs are unique features, and they will add happy memories to your home. Placing these things somewhere people can see will be attention-grabbing and make your home interesting.
3. Make Use of Plants and Their Containers
Next on our list of easy decorating ideas is making use of plants and their containers. Plants and their containers can be very useful in home decor. Plus they're a great way to bring a bit of nature indoors. It gives your home a sense of openness, creates a soothing atmosphere, and purifies the air.
Indoor plants and flowers can make a style statement when used as décor to bring life to a corner or a suitable place. For example, these DIY hanging flower vases add a pop of color and provide an opportunity to upcycle old jars. Fill them with some fresh flowers from florists and add some colorful beauty to your décor.
4. Art
Using art is a well-known easy decorating idea. Art is attention-capturing décor that is easy to put up. Use unique pieces of art you already have to decorate your walls. If you are lucky to have unique statement art, use it to give your home eye-catching décor addition. Use unique frames to add even more attention-grabbing detail. Mix up colors in your artwork to make your wall pop, as well.
5. Lighting Fixtures
When it comes to easy decorating ideas, lighting fixtures are a must-have. New lighting fixtures can add class to plain ceilings and style to even the plainest of rooms. Nowadays, there is a huge selection of styles of lighting fixtures. Adequate lighting in your house will make things stand out as well as add atmosphere. Invest in both indoor lighting and outdoor lighting to achieve the results you desire.
6. Painting
Painting your walls is one of the easiest ways to transform your home. Investing in high-quality painting is essential for it to last longer and retain the transformation. You have to be careful about the color you choose to decorate your home, too. Choose a color that fits both your style and complements your furniture and other decors.
Another idea is to make a feature wall using a color that pops. Whatever paintings you choose, make sure they are lively and suitable for your style.
7. Gardening Style
Our easy decorating ideas do not end indoors. You can create an inviting atmosphere outdoors as well. Design your garden to leave enough space if you love to sit outside with your family. Add fence plantings to add color to a plain fence. Your gardening can be a game-changer on the outside appearance of your home.
Final Thoughts on These Easy Decorating Ideas
Home décor solutions are abundant and diverse, but luckily there are plenty of easy decorating ideas. Choosing what pleases you will make you appreciate being home. The idea so to create an atmosphere you enjoy in your house. The ideas above can help you find what will transform your house. All the details and thoughts you have put in those details will make you appreciate your space.