While according to the calendar, Spring officially begins on the 20th of this month, in every other way it is already here. Temperatures are slowly creeping up, the sun is warmer, flowers are beginning to appear, grass is turning green, and new buds are covering the trees. With the arrival of Spring comes the urge to make a fresh start in your home – to clean out the clutter and make everything inside your home sparkling clean and smelling fresh. This season let Air Wick help bring the freshness of Spring inside your home with their newest home fragrance line, Life Scents.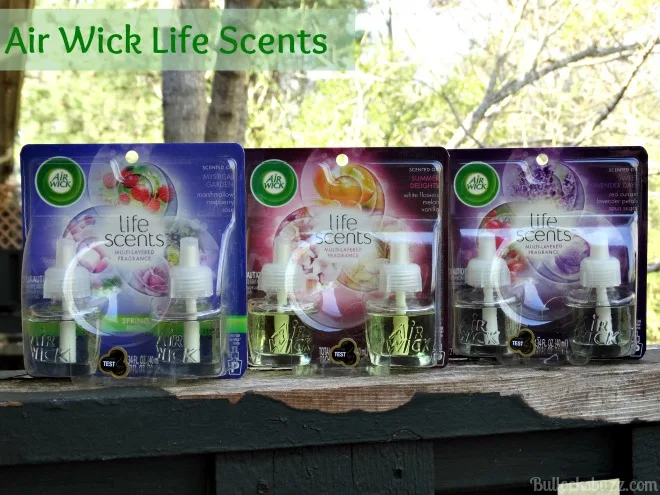 Air Wick Life Scents Home Fragrance Collection
Just in time for National Fragrance Day, March 21st, Air Wick introduces 8 new scents for the home as part of their Life Scents collection. The Air Wick Life Scents line is unlike any other as each individual fragrance contains three distinct fragrance notes, instead of the single note found in other home fragrances. These three notes are easily experienced alone, but also blend together to provide one harmonious multi-dimensional fragrance crafted to mimic real life experience and evoke your favorite memories. The Life Scents collection is "The first constantly changing fragrance that acts like real life."

Available in both Scented Oil and Ultra Automatic Spray, the Life Scents line includes:
– Lush Hideaway: a delectable blend of wild berry, fresh mint, and coconut water
– Mom's Baking: a mouth-watering blend of gourmet baking scents
– Mystical Garden: a delicate blend of sun ripened raspberries, blooming roses, and delicately soft marshmallow
– Paradise Retreat: a tropical blend of Coconut, almond blossom, and cherry notes
– Summer Delights: a luxurious blend of florals, sweet melon, and vanilla notes. *Also available as a candle!
– Sunshine Cotton: a fresh blend of sunny laundry, sweet sunshine, and coconut
– Sweet Lavender Days: a relaxing blend of Lavender petals, dew berry, and spun sugar
– Turquoise Oasis: a tranquil blend of sea spray, warm breeze, and driftwood notes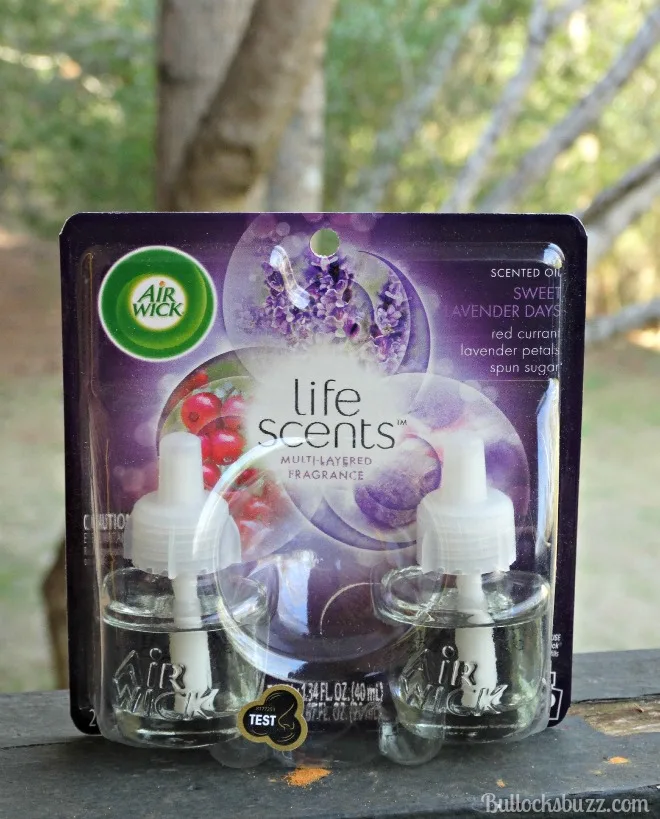 My personal favorites are the Sweet Lavender Days, Summer Delights and Mystical Garden! I prefer to use the Scented Oils, and have found that the scent they emit are just strong enough to leave a pleasant aroma that fills the room without being overpowering. One bottle can provide up to 45 days of fragrance (if set on the lowest setting. Air Wick Scented Oils come in packages of 2 or 3 refill bottles, and can be purchased starting around $4.99 at your favorite mass merchandiser.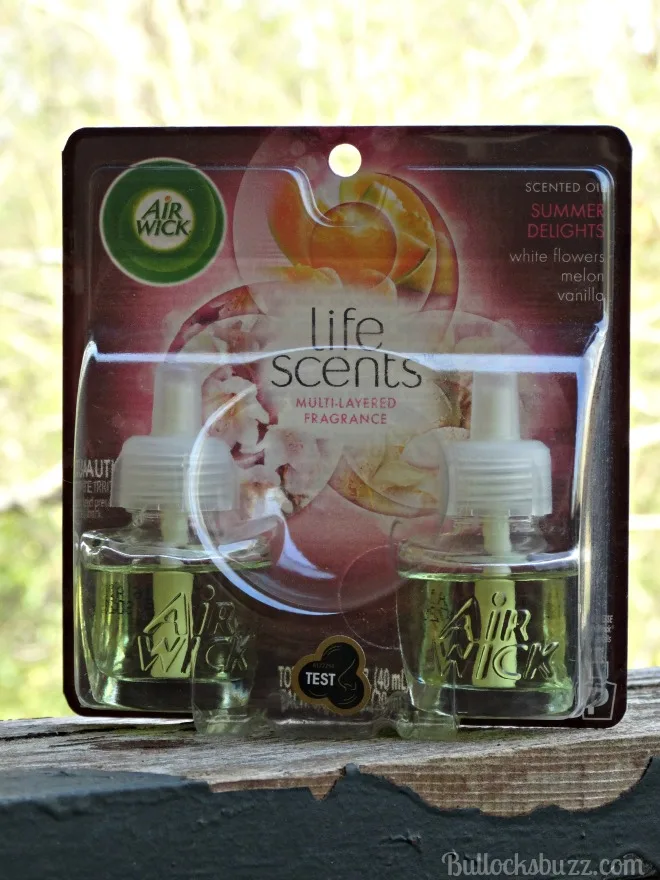 Air Wick Scent Decorator
Not sure of what scent is right for you? Give the new Air Wick Scent Decorator a try! This innovative, new tool enables you to pair the perfect scent and home decor ideas with the mood you are wanting to create in your home. The tool will ask you to select a series of images that match the environment you are looking to create at home. After you pick the images, you will taken to a page that details your desired mood, and gives suggestions as to what Air Wick fragrances, home décor tips, and DIY projects you can use to express that mood in your home!
Not surprisingly, my mood was Tranquil. The suggestions were to choose Air Wick scents that bring the peacefulness of the outdoors inside such as Turquoise Oasis. Other suggestions included tips for decor such as hanging curtains rods past the frame of the window so curtains can be opened further to maximize the amount of sunlight and outdoor views, and bathroom decorating tips such as using white towels, fragrant soaps and candles. There were even instructions for a neat DIY Yoga No Sew Yoga mat!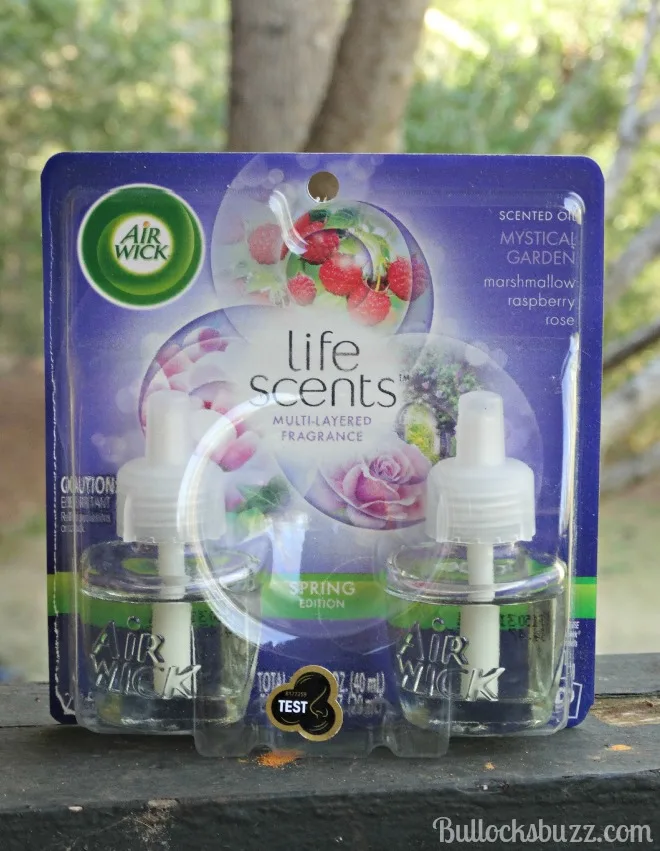 Which Air Wick Life Scent do you want to try?
Feeling lucky? Be sure to enter the Air Wick Life Scents Spring/Summer Collection Giveaway by clicking HERE! One lucky reader will win a prize pack with 4 of the new Air Wick Life Scents and a Plug-in unit! GO NOW!