Mystery shopping has become a means for businesses to evaluate service success across the globe. This type of shopping is also called "secret shopping" or "silent shopping." However, mystery shopping is the most recognized term. Today, this type of silent shopping does not strictly entail brick and mortar stores.
Online shopping has skyrocketed in the last few years with millions or perhaps billions of shoppers worldwide. Therefore, mystery shopping has taken on a completely new life in this advanced age of technology.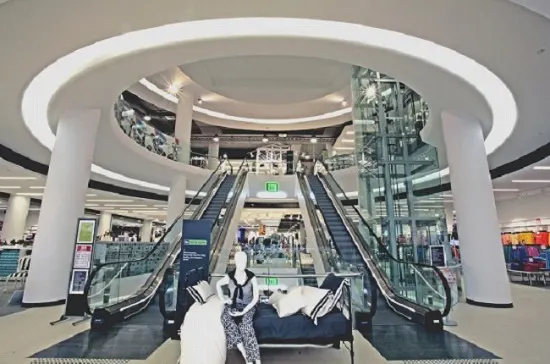 Looking To Make Some Extra Bucks?
If you are looking for a way to make a few extra bucks, mystery shopping can be both fun and profitable. If you love to shop and thinking about turning shopping into a career, you will be overjoyed to know that nearly every industry uses and benefits from it.
Businesses That Use Mystery Shoppers
Convenience Stores
Movie Theatres
Hotels & Motels
Restaurants & Cafés
Exercise Facilities
Hairdressers & Nail Salons
New & Used Car Dealers
Fast Food Restaurants
Specialty Retail Chains & Outlets
Shopping Centers
Banks
The most prominent industries are:
Restaurants
If you take pleasure in dining out at different spots whether it's a fast food joint or a four-star restaurant, this may be your ticket to restaurant heaven. If you accept such a position as a restaurant mystery shopper, in most instances you will be reimbursed for the cost of your food or at least a percentage of the cost and get paid for your time dining.
Retail
Retail outlets whether in store or online will always be at the top of the list of the secret shopping industry. Retailing will always exist so there's no chance of it withering away into nowhere. In this sector of mystery shopping, a business may hire a shopper to evaluate a store's layout, staff performance, customer service, or a number of other situations. As a silent shopper, you can help a store evaluate and improve their effectiveness with customers and their competitors.
What Aspects Does Mystery Shopping Help A Business Evaluate?
Store Cleanliness
Employee Interaction
Merchandise Displays
Employee Knowledge
Telephone Interactions
Sales Techniques
What Are Your Chances Of Becoming A Mystery Shopper?
Mystery shopping is not something you would do on your own; therefore, you will need a company or agent that hires mystery shoppers. These agents will have a list of companies that utilize these services on a regular or semi-regular basis. How often you would like to shop will be completely up to you. Most companies that hire shoppers are fairly flexible and will work around your schedule.
In addition, most mystery shopping jobs require no contract, which means you will not be on a fixed term with the company you work for. This leaves you the freedom to not work with a company or simply go to another whenever you feel like it.
Mystery shopping regularity is frequently increased for badly performing stores, new stores, or after new products or services have been introduced.