Online Shopping Tips: Why Pay More When You Can Get It For Less?
Personally I love the quickness and convenience of online shopping. It's nice to be able to find what I need, click a few keys and wait for the delivery person. Unfortunately, online shopping can also be quite expensive. However, there are many ways you can avoid spending too much if you know what to do. After all, why pay more when you can get it for less? Below are six tried and true tips to help you save when shopping online.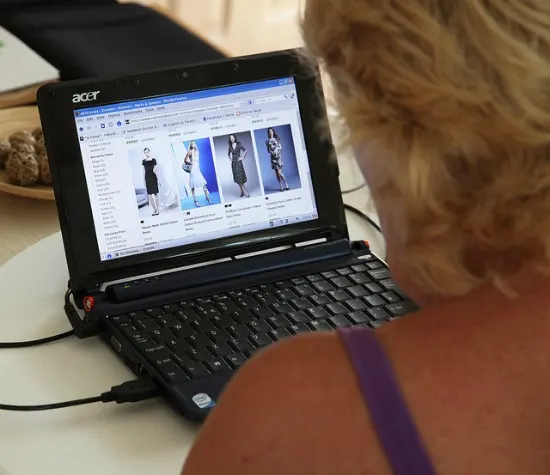 1. Compare Before You Buy
Just as you would when shopping at the grocery or shopping mall, compare prices before you buy. One great advantage of online shopping is that there are many price-comparison and product-search sites which you can use to compare the prices of items at different online merchants. Next time you are preparing to shop, search for price-comparison sites first, and then go find the best price on the items you need.
2. Search for Online Coupons, Discounts and Promo Codes
This is one of the best ways to save money when shopping online. It often surprises me how many people don't use the hundreds of thousands of online coupons and promo codes that are available every day. CouponWind, for example, has a large comprehensive collection of online coupons, deals and promo codes from over 500 popular online stores. Find the most recent real-time saving offers from your favorite shops including TinyPrints, ToysRUs, Steiff, Express, Staples, and more. Using these coupons and promo codes you can save on everything from clothes to office supplies, home decor to electronics, and everything in-between.
3. Use Social Media to Follow Your Favorites
Next time you sign onto Facebook, Twitter or even Pinterest, give your favorite online store a 'like' or a 'follow' and save! Many companies love to connect with their customers through social media, and they will often post their upcoming sales, special offers, discount codes and coupons on their pages. Once you connect with them, those savings will show up right in your feed.
4. Sign Up for Emails
Signing up for emails from the sites you shop is another way to access coupons, discounts and special offers. In fact, many stores will even give you a pretty decent discount just for signing up! Plus, when your birthday comes around, you may receive a special discount gift!
5. Shop Through Rebate Sites
Take advantage of those rebate websites you hear about. When you shop a merchant through a rebate site you could earn anywhere from 2% up to 20% cashback on all purchases made at various online retailers. Next time you decide to shop online, search for and hit up rebate sites and save on your next purchase.
6. Avoid or Reduce Shipping Fees
Often shipping fees can really inflate your total, but there are ways to decrease or even avoid these fees. One way, of course, is to use the sites like couponwind.com to see if you can find a discounted or free shipping promo code. In addition, many sites offer free shipping once you spend a certain amount. In cases like this, use filler items to reach that amount. You know those frequent trips you make to the store for paper goods, batteries or even pet food? Buy those while you are getting your other items to help bring the total to the required amount – you'll actually save in the long run (less trips to the store).
What are some of the ways you save money when shopping online?
Image by Keith Williamson via Flickr