FilterSnap – They Remember When It's Time To Change The Filter So You Don't Have To!
When we hear the words 'air pollution' most of us immediately think of the outdoor air. But did you know that pollution is also indoors, in the very air we breath? In fact, the air inside our homes, businesses, and places of work can be more polluted than the air outside! This can cause all sorts of health problems including sneezing, congestion, coughing, itchy eyes, and it even could lead to allergies or asthma! So what can you do to improve your indoor air quality? Well, one of the best things is to change your air filter on a regular basis.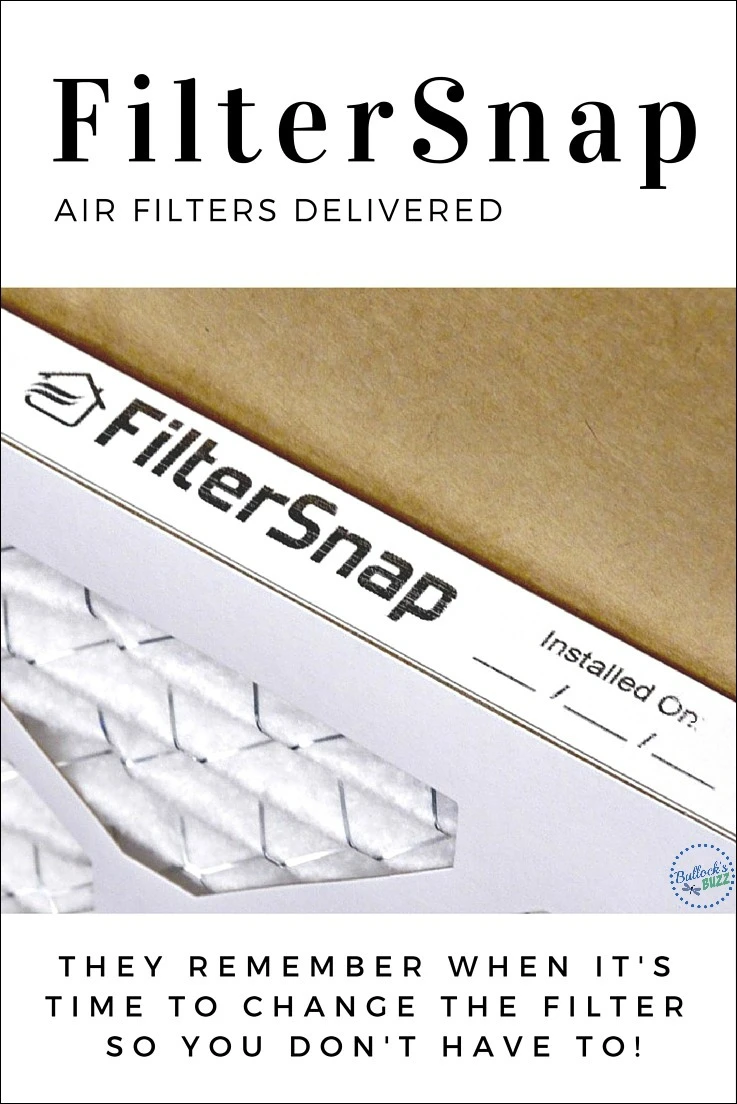 Now I don't know about you, but for me, trying to remember to change the air filter every thirty days or so is pretty much the last thing on my mind. I'm too busy being a wife, stepmom, blogger, cook, maid, nurse, teacher – and every other role us women take on a daily basis. In fact, if I didn't write myself a reminder, I'd never remember. And that's only if I can remember to write that reminder. That's why, when I heard about FilterSnap, I couldn't wait to give it a try!
What is FilterSnap?
You've heard of monthly subscription boxes, right? Well FilterSnap is sort of like a subscription service for air filters! Yep, you read that right! Every month (or on whatever schedule you choose) FilterSnap will send you a brand new air filter to replace your old one, therefore ensuring you don't forget. Not only does this keep the air your family breathes clean, it also saves you a trip to the store and helps prevent higher energy bills due to wasted energy!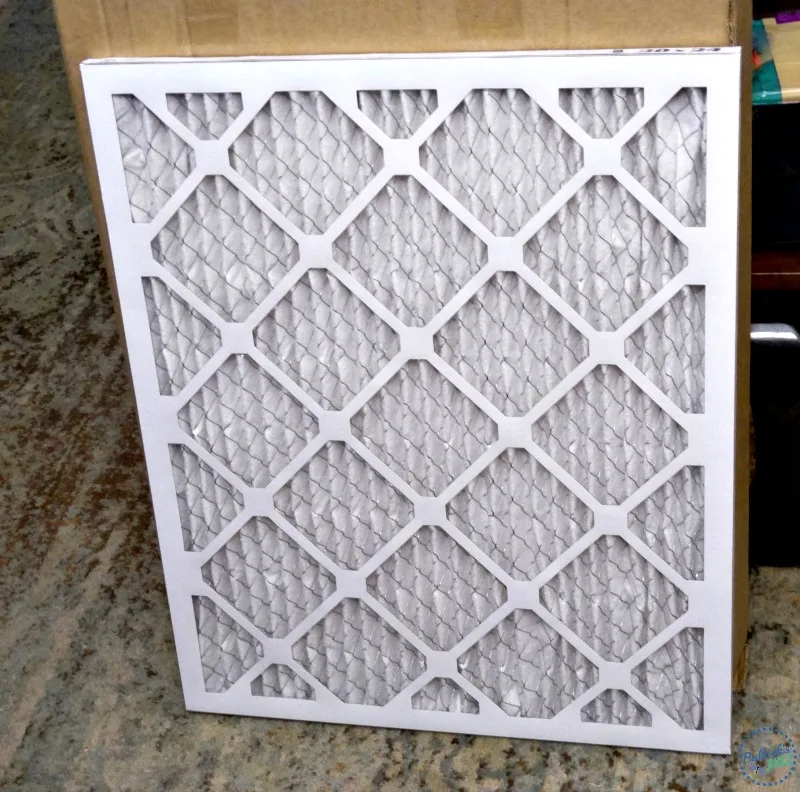 So How Does It Work?
Easy! Just tell the company your filter size (you'll find it on your existing filter), and select the filter quality you'd like (basic, standard or ultimate) and the replacement schedule (1, 2, 3, 6 or 12 months). When the box shows up, you'll know it's time for a filter change. And that's it! Easy as can be!
What Happens If…
FilterSnap has you covered no matter what happens with your order. Wrong size? No problem. They've got you covered, free of charge. Received the wrong order? They'll fix it for free. Filter damaged in shipping? They'll send you a replacement for free. Just not happy? Tell them why and they'll refund your order. There is literally nothing to lose – well, nothing except for all that extra dust floating around, and a lot less sneezing, coughing, congestion, and irritated nose, throat or eyes due to a dirty air filter!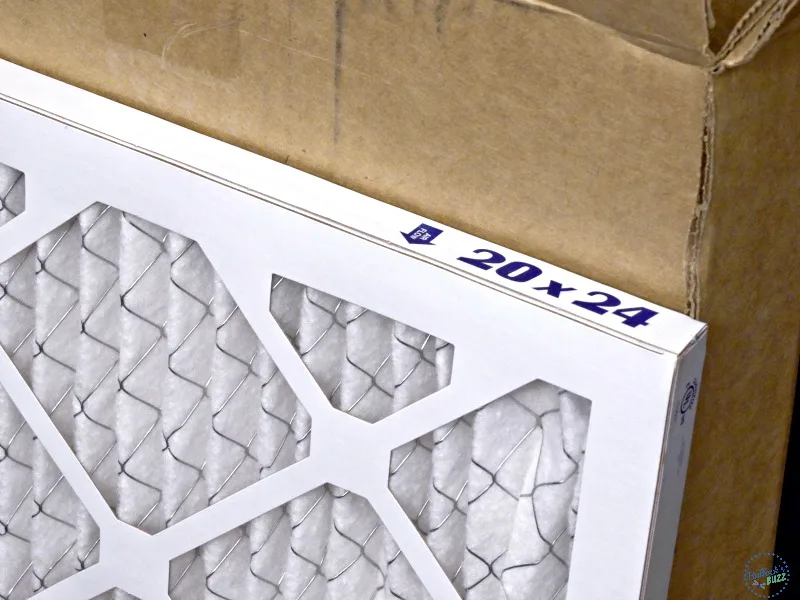 My Experience
I recently received my first filter – and right in time, too. The one I pulled from our unit was – to put it nicely – disgusting! The new filter arrived quickly, in a nice, sturdy box, too, so I didn't have to worry about any damage. Inside was the exact size filter I needed. All I had to do was open the box, remove the old filter and insert the new.
The filter is made by FilterSnap, and according to the website, their filters are just as good if not better than the kinds you can buy at the store. My opinion? They are better. Instead of those wimpy cardboard frames, FilterSnap filters frames are nice and sturdy. Even the spaces, or pleats, are much stronger than those you buy at the store. Plus, their prices are competitive to what you find in the store. Best of all, they are made right here in the U.S.A.
They also take the time to explain the differences in the three type filters they offer (basic, standard, ultimate), as well as explain MERV ratings. Using this information, you can easily figure out the best filter for you. Since we have pets, and some minor allergies, we opted for the Standard filter.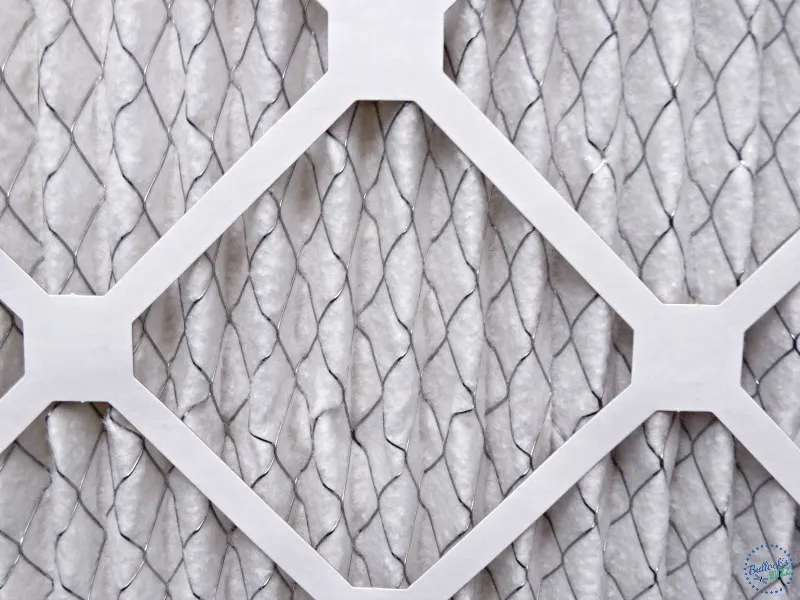 I've been using the FilterSnap filter for about three weeks now, and I am very happy with it. I am seeing a noticeable difference in our air quality, especially when it comes to the amount of dust and pet fur floating around. It also seems as though the air conditioning is not cutting on as often as it did before. Granted, we waited longer than we should have to change the old filter, but even compared to when we had first installed the old filter I am seeing a difference.
How To Get Started
Simply visit the FilterSnap website, sign up, answer a few questions, and then sit back and forget about it – until your new filter arrives that is. After that it's up to you to actually change it out. 😉
How often do you remember to change your air filter?