This post is sponsored by The Bouqs through Markerly. All opinions are my own.
Who doesn't love getting a bouquet of fresh flowers? There is just something so nice about opening the door to find a beautiful bouquet of flowers just for you! My husband has surprised me several times with flower deliveries and each time it has made my day! I adore having fresh flowers in the house, making the room smell good and adding a splash of color and cheer. Unfortunately, many traditional florists charge upwards of $100 to deliver a bouquet to your door, and often times the flowers do not look very fresh or last very long. While there are plenty of flower delivery services around, not many can offer what The Bouqs can!
Unlike many flower delivery services, The Bouqs own their own eco-friendly and sustainable flower farm, growing their flowers in the rich soil of an active volcano in South America. All bouquets are cut to order and sent directly to you, instead of spending days inside of a refrigerator before shipping. Because of this, there are no wasted blooms, and no middle man – and that means more savings for you! Plus, since the flowers are not cut until ordered, they arrive extremely fresh and last longer in the vase (check out my pictures on Instagram of the bouquet I received!)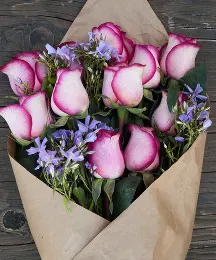 Speaking of savings, The Bouqs keep their prices super affordable – $40 flat for all Original size bouquets plus FREE shipping! This takes all of the pain out of ordering flowers since you can focus on choosing the perfect bouquet instead of the price! And they have some amazingly gorgeous bouquets! You can also sign up for their concierge service to schedule flowers for special occasions like Mother's Day, birthdays and anniversaries. When you do, you'll save up to 25% on your order, and you won't have to worry about accidentally forgetting a special date!
The Bouqs offer two beautiful flower collections, The Volcano collection and the California collection. The bouquets from the Volcano collection come directly from their South American flower farm, and take just a little over a week to arrive. If you need something sooner, you can select a bouquet from the California collection. These flowers are grown on the California coast (also on a sustainable and eco-friendly flower farm) so you can get your bouquet the next day!
Just in time for the Fourth of July, The Bouqs are bringing back several fun, patriotic-inspired bouquets like their Red, White and Bouq (lovely red, white and blue roses) pictured below. These beautiful bouquets would make an excellent gift to bring to a party you are attending, or a beautiful centerpiece on your own table!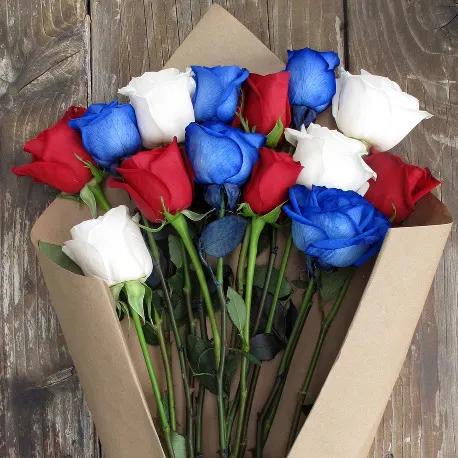 Next time you want to send flowers to someone you love, choose The Bouqs! Which Bouqs bouquet is your favorite?