Wondering how to choose a dressor that llooks great and is functional, too? Look no further than this guide.
Dressers are vital storage pieces in any bedroom design. However, they are often an afterthought as most people believe the bed is the most important piece. While the bed represents comfort, dressers provide much needed storage.
If your bedroom is messy, you can't experience the level of comfort and relaxation we expect from our bedrooms. That's why having the correct storage is so important. Here are some tips on how to choose a dresser for your bedroom.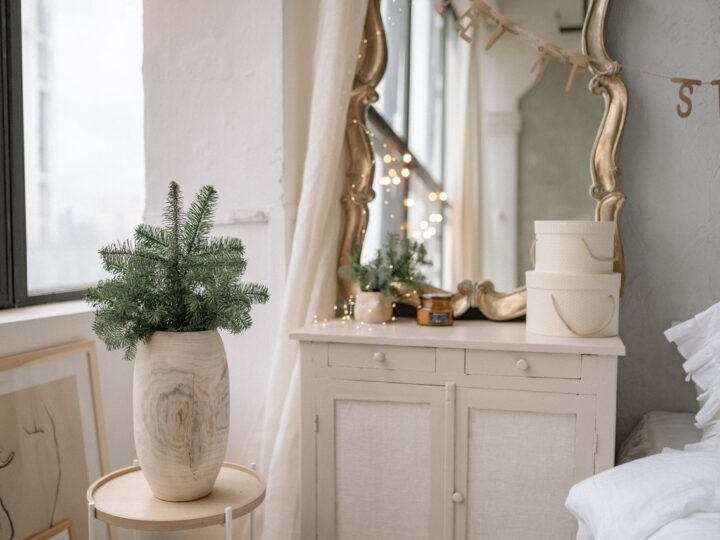 Consider A Dresser with a Mirror
When I'm getting ready for the day, having a mirror is an absolute must! Since we keep a lot of our clothes in our dressers, it makes perfect sense to have a mirror nearby. So why not look for a dresser with a mirror? Add this multi-functional piece to your bedroom and make your morning routine a lot easier.
Take Measurements Before You Start Shopping
Before you choose a dresser and mirror combination, there are a few things to consider. First, think about the size of the dresser that will fit in the space. Take measurements, so you know what dimensions to look for once you start shopping. You don't want a dresser that's too large or too small for the space. Ensure its proportionated and doesn't overwhelm the other furnishings.
How Many Clothes are Going in the Dresser?
Another consideration before you choose a dresser is what types of clothing will occupy the drawers? This will help you decide how many drawers you need. If you're storing bulky sweaters, sweatshirts, or blankets, you'll need deep drawers, so keep that in mind as you look around for an over dresser mirror. They are plenty of modern options that can fit into your current décor.
Choose a Shade that Blends with the Existing Pieces
Color is another important thing to consider before you choose a dresser. Once you know what size of dresser you want, you need to pick a shade that blends with your existing pieces. The bed is a good place to start.
A color that complements the shade of wood, upholstery, or other material used to construct the bed will keep the space cohesive. Dressers with mirrors can be found in just about any color, so you shouldn't have trouble finding one that's ideal for your space.
Decorative details are also important. Pay attention to the hardware used in the dresser's design. The knobs and handles play a key role in the dresser's overall style.
The Mirror's Size, Shape and Style
The mirror's size and shape are another consideration you must make when trying to choose a dresser mirror combination. While the dresser's size may be appropriate for the space, the mirror's size may not work.
You don't want the mirror to be so big that it takes away from the comforting feel of the room. Also, you don't want it so tiny that it has no impact at all.
Think about the style you want the mirror to have. Many come with the standard rectangular shape, while others are circular. Some have arches, curves, carvings, etchings, and other interesting shapes that add character to the piece.
Conclusion
Regardless of your preferred style, there are plenty of options when looking to choose a dresser. Opting for a dresser mirror combo allows you to check your outfits before leaving the home in the comfort of your bedroom. Why wouldn't you want one for yourself?