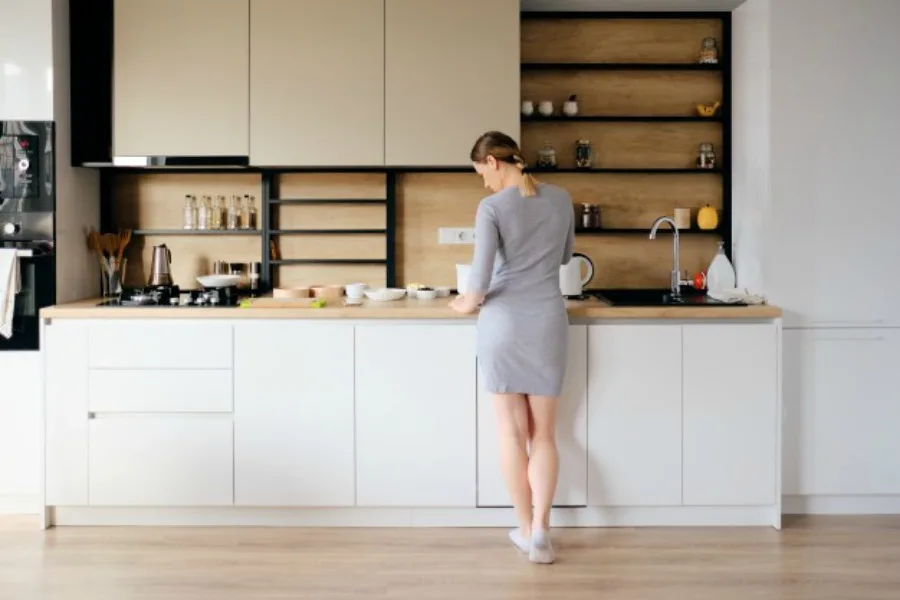 The kitchen is the central part of the house and continues to evolve as the heart of a home. It is a place where you can enjoy good food with your family and friends. With modern and functional kitchen cabinets, meal preparation turns into a more organized task.
If you've grown tired of your kitchen's current look, you can consider updating its appearance. A newer presentation, say, of your kitchen cabinets can change the entire look of your kitchen and give you a kitchen you'll love.
However, choosing the best cabinetry and designs for a home requires a clear understanding of whether you should opt to reface or replace your kitchen cabinets.
If you cannot afford to buy a new kitchen cabinet with the latest featured designs and styles, refacing can save you more money. But not all the existing cabinets are good candidates for refacing. Others may have serious problems that require it to be entirely replaced.
Refacing Kitchen Cabinets
Refacing is the best option when your budget is limited, but still want to improve the appearance of your cabinet at a minimal cost. The process of refacing involves replacing the cabinet doors and completely upgrading it into a modern, new look.
If you have top quality USA made cabinets needing only a bit of tweaking but still in good condition overall, refacing is advisable. When refacing, you can choose a variety of colors and design options to customize your kitchen cabinets. However, refacing can only change the cabinet's appearance, not the entire structure of your cabinet.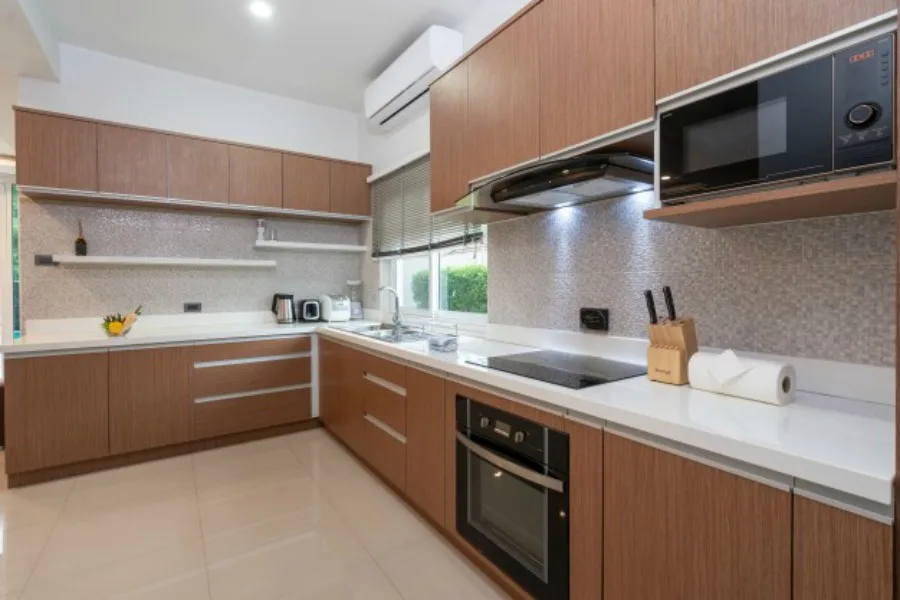 Replacing Kitchen Cabinets
Replacing the cabinets is the better option if you plan for a full renovation and are going to completely change your kitchen layout. Modern cabinets are more updated in terms of design and style, making the stored items in your kitchen more accessible and well organized.
However, this can also be a very costly and very taxing endeavor. Replacing cabinets takes careful planning and consideration, especially for people who are not familiar with the ins and outs of cabinet buying and installation.
Reface vs. Replace: Which is the Better Option?
When deciding whether to reface or replace your cabinets, there are some factors you should consider before plowing through with the project. These factors are:
Veneering the Face Frame
One of the first factors to consider when refacing cabinets is the face frame veneer. A contractor that refaces the cabinet will veneer the face frame with a new color and improve the new door instead of replacing them. In refacing, you are just covering something that is already old to look a little better, but it does not change the durability of the cabinet.
Cost Difference
The cost of refacing an old existing cabinet can save you up to 50% more than choosing an overall cabinet replacement. Many people prefer to reface their kitchen cabinets, mainly due to cost.
Replacing the cabinet doors and drawers is the most expensive part of refacing a cabinet. However, nowadays, the cost is about the same as replacing a new cabinet. For the same expenses, you can have a brand new kitchen cabinet with much better quality.
Damage
If your kitchen cabinets are heavily damaged, refacing will not fix it. This includes issues such as rusting and structural problems. A complete reface project only provides a brand new outer look of the cabinet. The structure won't change since the old cabinets won't be fixed or replaced.
But, if the existing cabinet has no issues about the layout and you only wish to maintain the design of the kitchen, refacing could be the best option. If, on the other hand, you prefer to have extra storage and less worrying about any noticeable damage, you should opt for replacing it with new cabinets.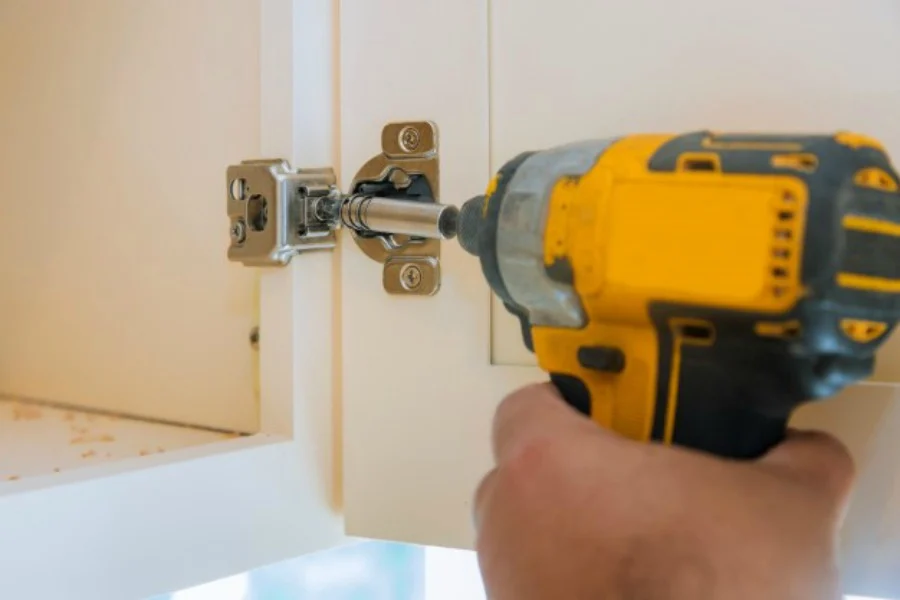 Installation
The hardware and materials that are used will affect the appearance and cost of kitchen cabinets. A hardwood door's material might be durable, but it's quite expensive unless you purchase it from the right supplier.
New cabinets come in many different sizes, colors, and styles. This allows you to customize your look and change the layout to suit your needs.
New cabinet installation can also take as long as up to 4 weeks. In refacing, however, it only takes at least one week to complete the project.
Style and Function
New cabinets will not only reflect your style and fundamentally change the look of your kitchen, but it can also respond well to your family's needs and habits. Make sure that you have enough storage space to keep all the utensils and appliances to maximize space.
Takeaway
The kitchen plays an essential role in your home. Deciding between refacing and replacing your cabinets can be a challenging and costly decision to make. With excellent style and updated cabinetry design, your kitchen will become more functional and appealing to you and your family members.