As part of my ongoing attempt to transform our household to a more eco-friendly, 'green' living home, I find that one of the rooms that need the most amount of work is my kitchen. I can't believe how many amount of plastic items I have in the kitchen – especially storage containers! As I am sure you have heard, plastics are not only filling up our landfills, but many types are full of harmful chemicals such as BPA, phthalates and more. Thankfully there are all sorts of alternatives for using plastics including glass, stainless steel, ceramics and wood. Life Without Plastic, one of my favorite online stores, carries an entire selection of high-quality, ethically sourced, eco-friendly alternatives to using plastic products for everyday life.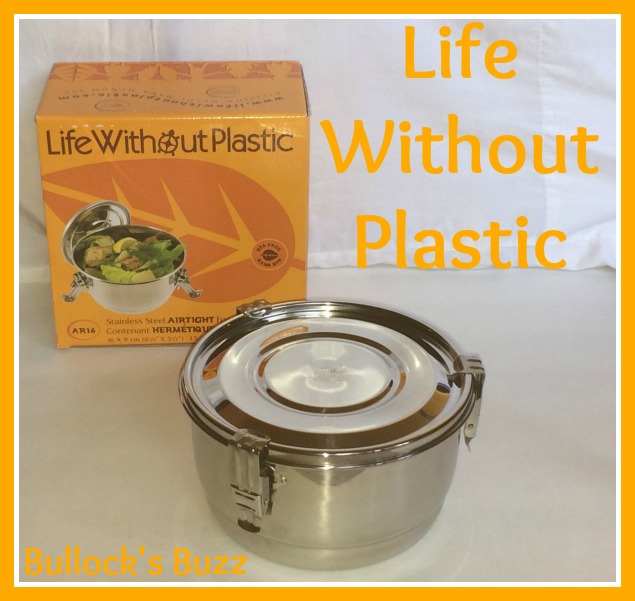 As an alternative to plastic storage bowls, Life Without Plastic sent me a 6 1/4″ Stainless Steel Airtight Watertight Food Storage Container . This 1.5L eco-friendly container is made of a high quality, food grade stainless steel and is completely BPA-free, phthalate-free, PVC-free and lead-free. Plus, it is even recyclable.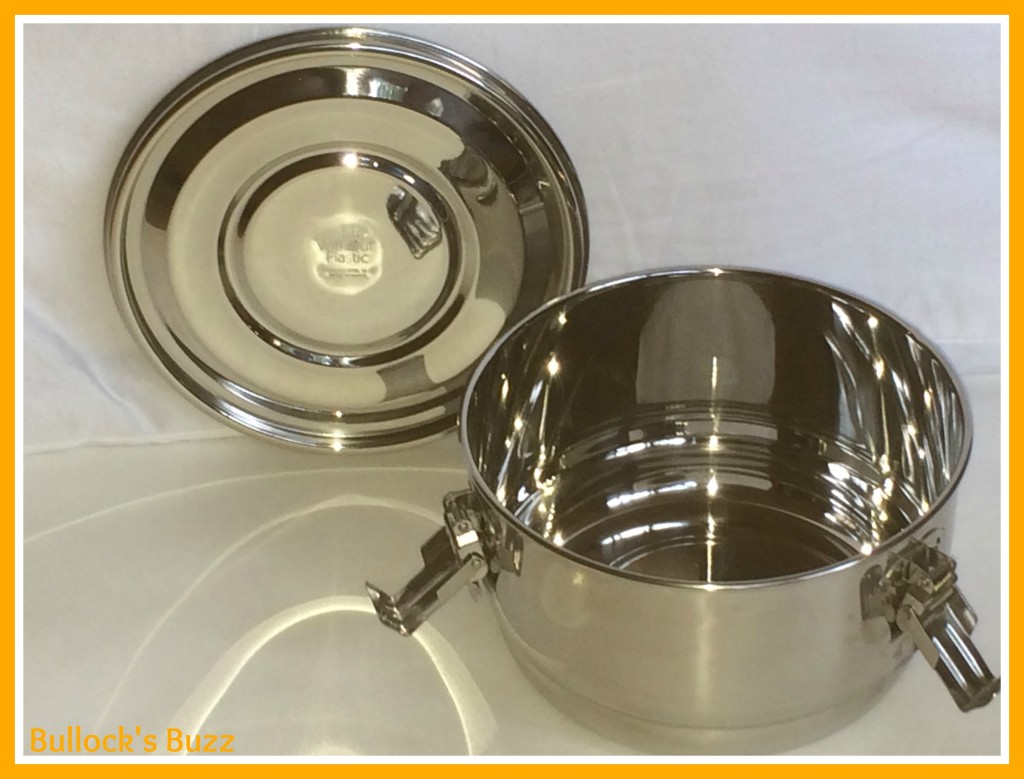 I love that it can be heated in a toaster over or on the stove, and even placed inside the freezer. It does come with a lid, and there are three easy-to-open latches on the side that once locked make the container both airtight and watertight. The bottom part (the bowl) can be washed in the dishwasher, but since the seal on the inside of the lid was attached without the use of any harsh, chemical adhesives, the lid itself cannot be placed in a toaster over or on the stove, and it also needs to be hand washed while the bottom can go into the dishwasher.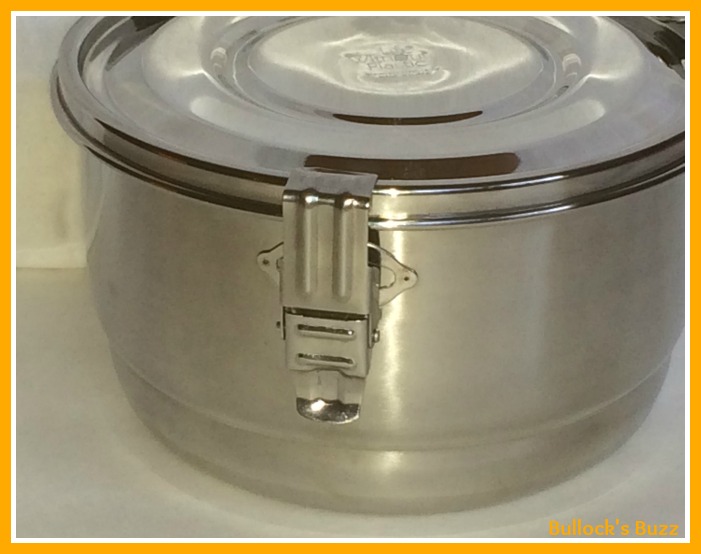 Since I received this container I have used it for a bunch of different things. I have sent it to work with my husband filled with chili, I have stored leftovers in it and placed it in the freezer, and my favorite use is to keep salad fresh! I really like the fact that I can write on it in non-permanent marker, and it will come off with a bit of scrubbing and water.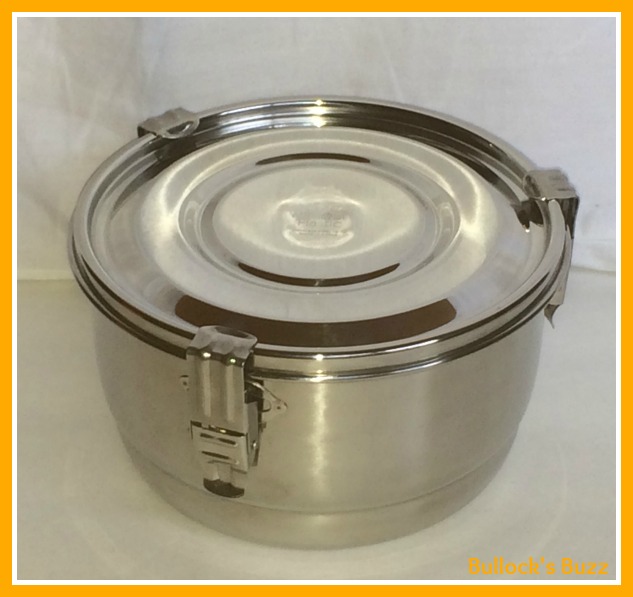 The 6 1/4″ container is actually one in a line of 11 different sized containers. They start as small as 4″ and go up to 13″. You can order them directly through the Life Without Plastics website, and get rid of those plastic storage containers whose lids you can never find!