Throughout the warmest months of the year is when you want your garden to look it's very best and work on potential garden upgrades. Chances are you've already planted out colorful flowers in your pots and borders, over-seeded and fed the lawn with fertilizer and gave any wayward plants and bushes a trim.
But there's more you can do with your outside space than just make it look pretty. After all, it's another space to use at home, and now the weather is nice enough might as well make the most of it! Here are some perfectly practical garden upgrades to consider making your garden your own personal Eden.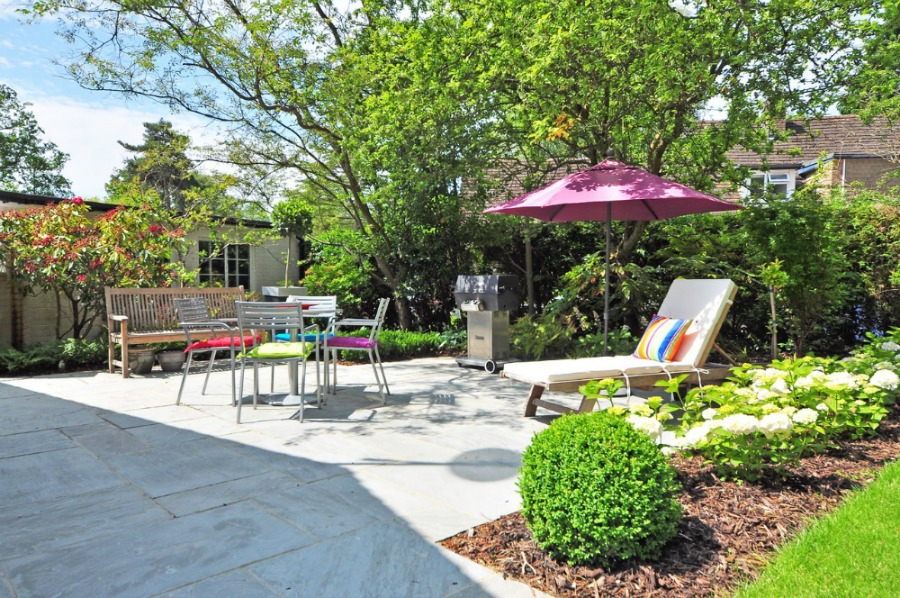 Composite Decking
Do you love the look of decking but can't be bothered with the upkeep? Regular decking does require maintenance- sanding, oiling, carefully removing leaf litter to prevent rot. On top of this, it's still only expected to last around fifteen years.
Composite decking on the other hand is virtually maintenance free. The composite material is water, rot and insect resistant. It doesn't need painting, staining or oiling and is expected to last closer to thirty years. So once you've made that investment, you know you do not have to worry about it for a long time.
Decking looks good in large or small gardens, it's smart and ideal for creating a patio or seating area. Put out some garden furniture and some pots of flowers, and you have a beautiful place to dine on warm evenings and a place to sit when you're hosting barbecues and garden parties.
Chain Link Fencing
Chain link fencing is ideal if you have a dog that likes to sit out in the front garden. It keeps them enclosed, but unlike traditional fencing doesn't look very obvious. It pretty much blends into the background, so if you want to keep the front of your home looking open something like this would be ideal.
You can buy chain link fence from Fencing Direct, or you could try a DIY shop or fencing company. Having fencing around your home is also useful from a home security perspective. Burglars are opportunistic, and even having a simple gate and fence around your home can be enough to make them seek an easier target (although of course, other security measures should be in place too!)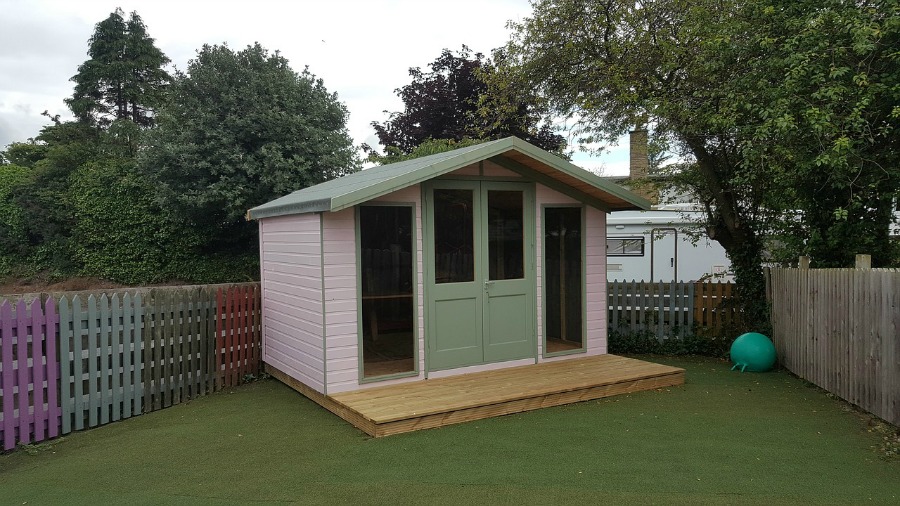 A Summer House
What better way to enjoy the summer and the garden than with a beautiful summer house? It gives you an extra room to enjoy when the weather is nice and can be used as a dining space, chillout room or a hideout for kids or teenagers.
On scorching days, it gives you shade from the sun while still allowing you to feel like you're outside. If you're hosting a garden party or event, it gives people a little extra area to sit and chat and is useful for anyone with small children who need to stay out of the sun.
The rest of the year, the summer house can be used to store things like additional seating, outdoor cushions and other things you probably only need during the warm weather.