Six Ways to Protect Your Car's Paint in Winter
During winter you need to take extra good care of your vehicle's paint. Not only can the harsh weather can wreak havoc, so can road salt and dirt. Damaged and worn paint is not only unattractive, it can also reduce the value of your vehicle when it comes time to sell or trade. Today, I've partnered with Stones Chrysler, Dodge, Jeep, RAM to bring you these six ways to protect your car's paint in winter.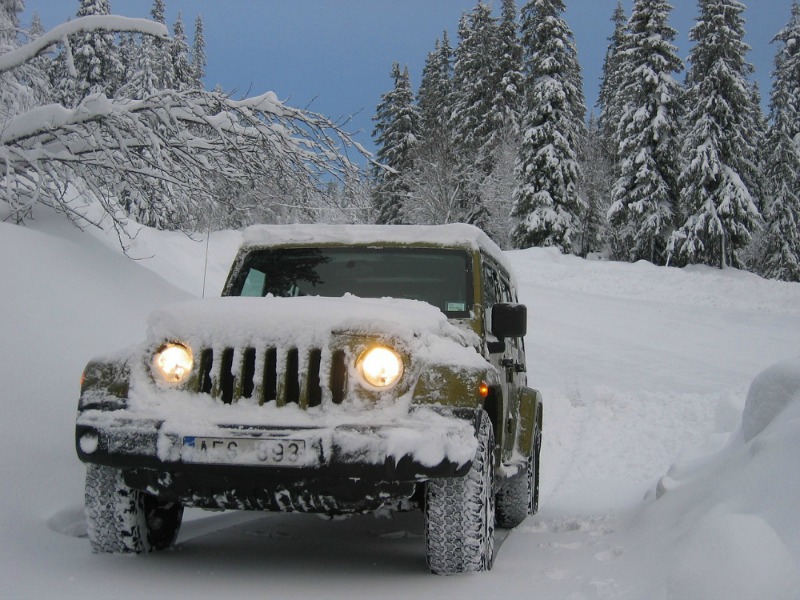 Be careful removing snow
When clearing snow from your car, avoid using those hard plastic scrapers you usually use on your windshield. Instead, use a soft snow brush or a foam brush.
Pressure wash
High-pressure spray loosens and removes road salt and grime, reducing the chances of permanent damage in hard-to-reach areas. Each time you wash the car, use a high-pressure sprayer to rinse away all the grit, especially on the wheels, wheel wells and undercarriage.
Use polymer wax
Just as you wear shoes to protect your feet, your vehicle needs something to offer a layer of protection too. This is where a polymer wax comes in. Applying a polymer wax to your car's paint creates a shield against road salt, grime, sleet, snow and rain.
Add Even More Wax
In addition to the polymer wax, consider adding a spray wax to provide additional paint protection. Spray wax is easy to apply and wipes off quickly. Plus it adds one more layer of protection between your car's paint and all the slush, ice and snow.
Wheels & Tires
Your wheels and tires need protection during the winter, too. Did you know freezing temperatures can cause the rubber to crack? To prevent this, look for a tire gel product that will help keep the rubber hydrated and supple. You can also apply a wheel wax which will help prevent brake dust adhesion as well as repel snow and ice. Both tire gels and wheel wax can be found at most auto stores, or you can inquire at your dealership.
Cover it Up
If you do not have access to a garage, and have to park outside during the winter months, consider a car cover. Many heavy duty covers provide protection against moisture and impact. Covers also help keep ice from forming thickly on the windshield, saving you time in the mornings!