With last year being my first complete year as a blogger, it didn't take long to realize that I needed to find a way to be more organized, especially when it comes to business expenses and my daily, weekly and monthly planning. Just in time for the new year, Shoplet.com, my favorite online place for discounted office supplies, sent me two products for review made by House of Doolittle that are exactly what I need to keep 2014 organized.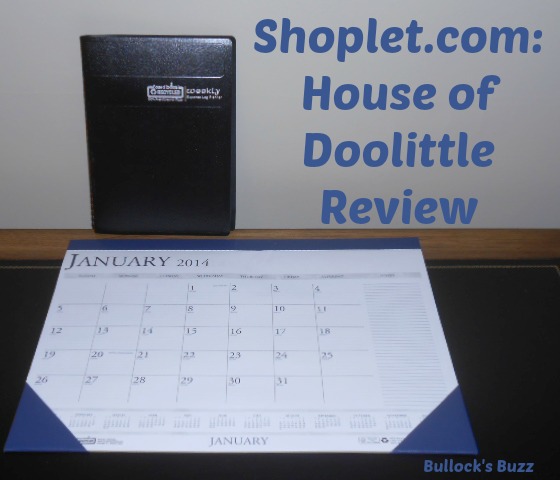 House of Doolittle Business Planner
One major thing I noticed I was sorely lacking last year was a Business Planner, a place where I could keep up with my daily and weekly activities, as well as a written record of my expenses. So when I received the House of Doolittle Weekly Expense Log and Planner, as soon as I opened it I knew it was going to work perfectly!
This wire bound planner has a faux-leather cover, and like all House of Doolittle products, it is made right here in the USA from 100% post consumer recycled paper and uses soy-based ink for the print; even the cover and the wire are made from recycled materials! This planner is the perfect size for carrying with you, measuring around 7″ by 10″.
It features two pages per week, and has plenty of room for note taking on each individual day. Plus, it even divides each day into hours so you can make note of any scheduled appointments.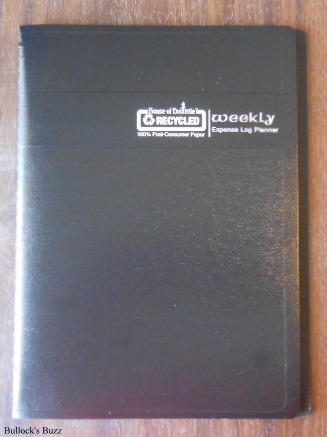 My favorite thing of all is that for each week there is an area dedicated strictly to your expenses for that week such as how much you spent on gas, food, tips, parking, and so on. Not only is this ideal for keeping track of all business expenses, but it can also be used as a tool for keeping yourself on a budget as well as tracking where your money goes so you can make a better budget.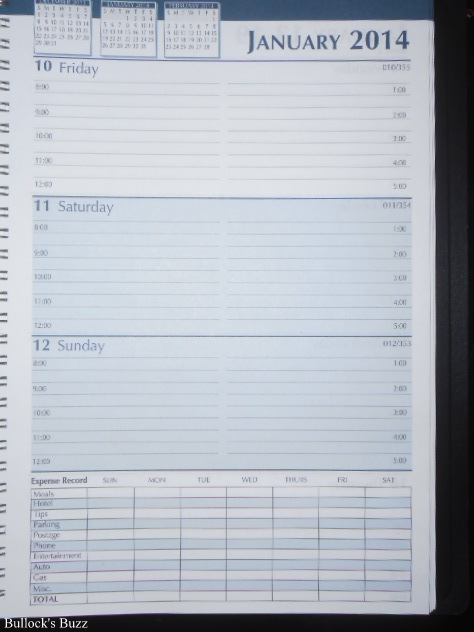 Also included are several additional informational pages including a three-year reference calendar, a list of important dates and holidays for three years, a list of area codes, toll-free numbers, air miles, road miles, time zones, weights and measures, metric conversion, recycling information, monthly birthstones/flowers, an anniversary yearly gift list and more! It has practically everything you need in one handy notebook!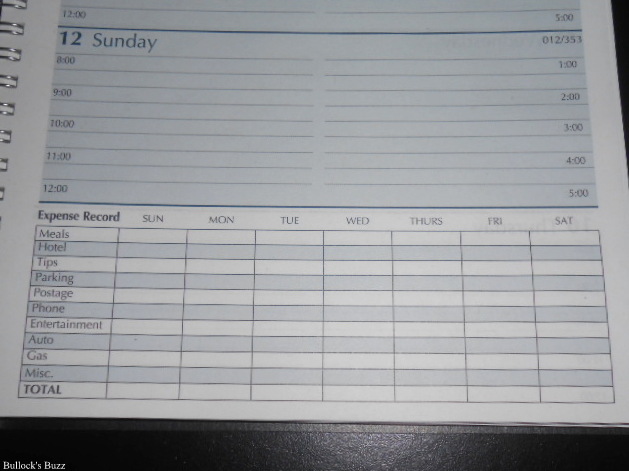 House of Doolittle 2014 Desktop Calender
The second item I received is a 12 month desktop calendar also made by House of Doolittle. This 2014 Calender fits perfectly on my desktop measuring approximately 18.5″ by 13″. One of my favorite aspects of this calendar is that there is plenty of room inside each day's block to add notes, plus another entire section on the side for more notes.
The print is large enough to read easily, and I like that it uses two colors of print, blue and gray, which not only sets off the blue faux – leather binding, but gives it a more rich and interesting look than most black and white calendars.
The pages are made so they tear off easily without leaving tiny little pieces behind, and best of all, this calendar is made right here in the USA from 100% post-consumer recycled paper and soy-based inks.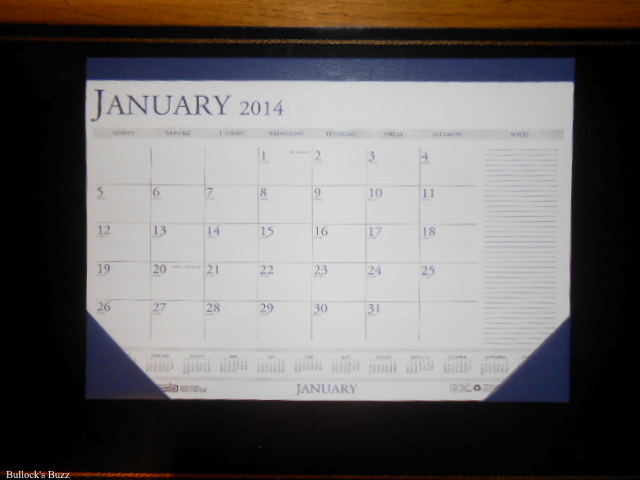 My Verdict of the House of Doolittle Products
Already I am using both of these items and feel much more organized than I was last year! They are both very well made, and I love that they are made of recycled materials. The only drawback to either item was that I wish the desktop calendar had something on the back that would prevent it from sliding around so easily on your desktop. I wound up using double-sided tape to hold mine in place.
Both products are available directly through Shoplet.com. And while you are there, be sure to check out Shoplet's inventory of office and school supplies, medical supplies, cleaning supplies and so much more!
If you are a business owner, Shoplet.com carries a huge selection of promotional products that can all be personalized to fit your needs including promotional shirts and office stationery – it's a great way to promote and advertise your company!