Two Unique Teacher Appreciation Gift Ideas!
There is no denying that teachers work hard. Next to the parents, teachers have one of the most important roles in our children's lives. With Teacher Appreciation Week beginning on Monday, May 2nd and running through the 6th, there's no better time than now to start thinking about some teacher appreciation gift ideas to show your children's teachers just how appreciated they truly are!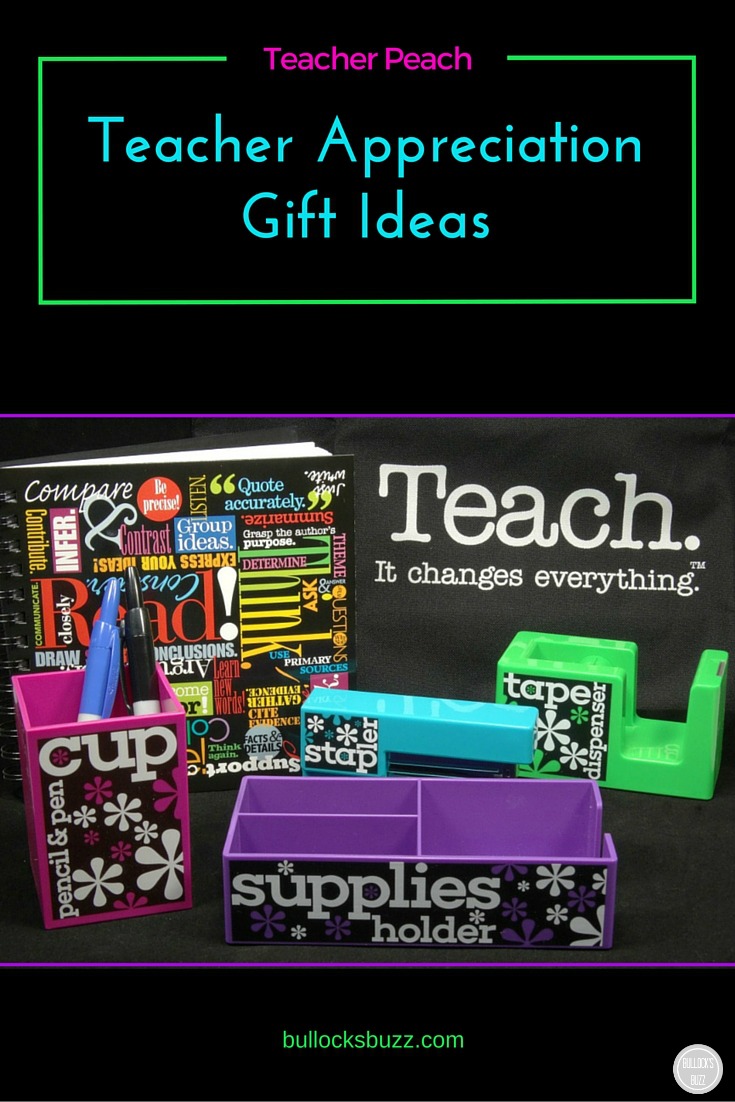 Teacher Peach is all about teachers and teaching! Everything they carry is made for teachers with a teachers' personal and professional needs in mind. They offer a huge variety of products that any teacher would love to have including items for the classroom, the curriculum, the home and more. We're talking everything from totes and tees with adorable teacher quotes to desk gear and organizers, from student rewards to boo boo bags complete with everything a teacher would need for small accidents. Classroom supplies, cards, journals, jewelry, accessories, items for relaxation, items for exercise…the list goes on and on!
Teacher Peach actually sent me two of their gift sets for teachers, and I am in love! Check them out!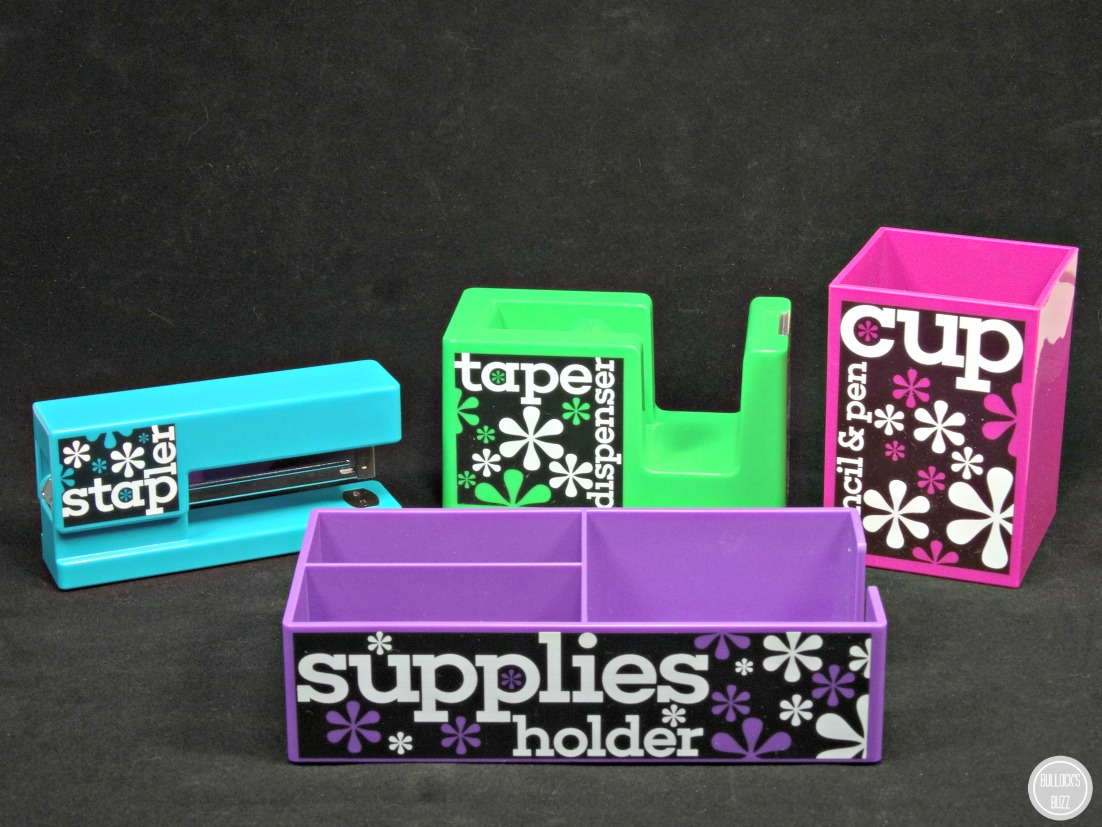 Modern Color-Rich 4 Piece Desk Set Jewel Tones
This fun and functional four-piece set will brighten up any teacher's desk (and your desk at home or work, too)! Made of durable, molded plastic, each piece is a different jewel tone color and features a crisp black and white label with its name (great for those who use environmental print to teach reading) and funky 1960's-looking flowers.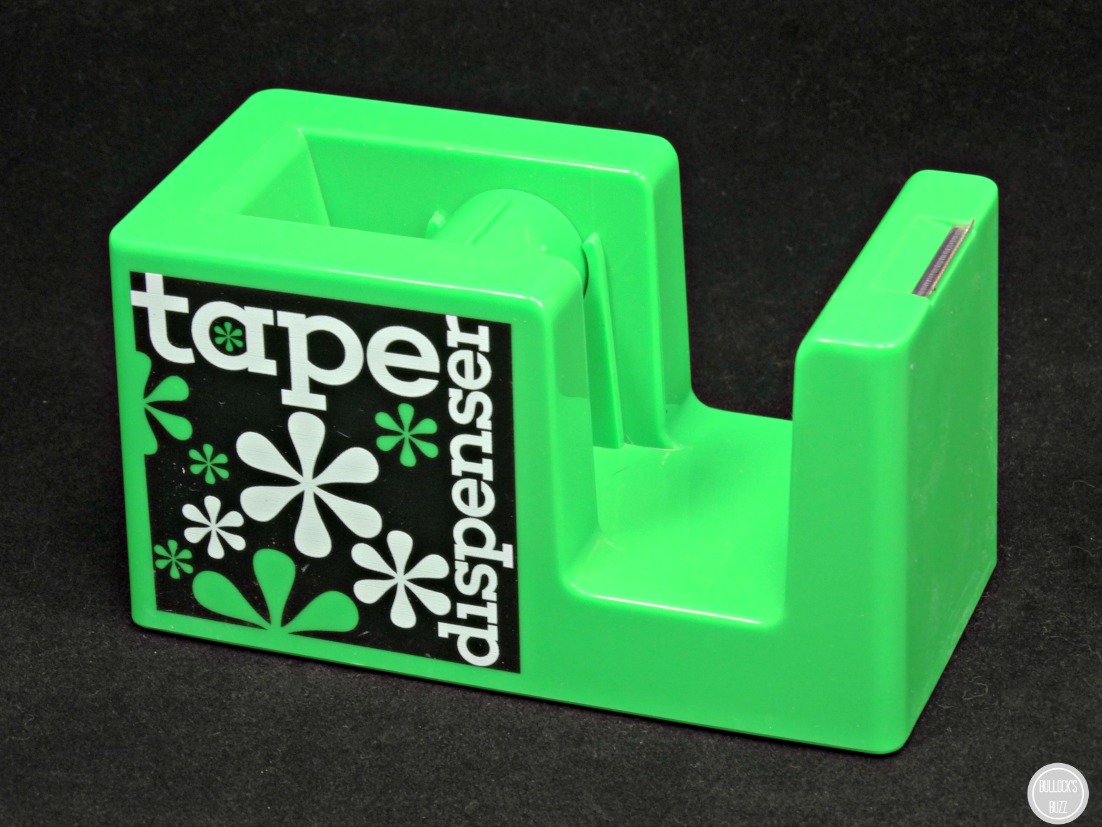 The grass green tape dispenser has a non-slip base and is weighted to prevent sliding and to make tearing off a piece of tape, even one-handed, a breeze. Uses standard size tape rolls.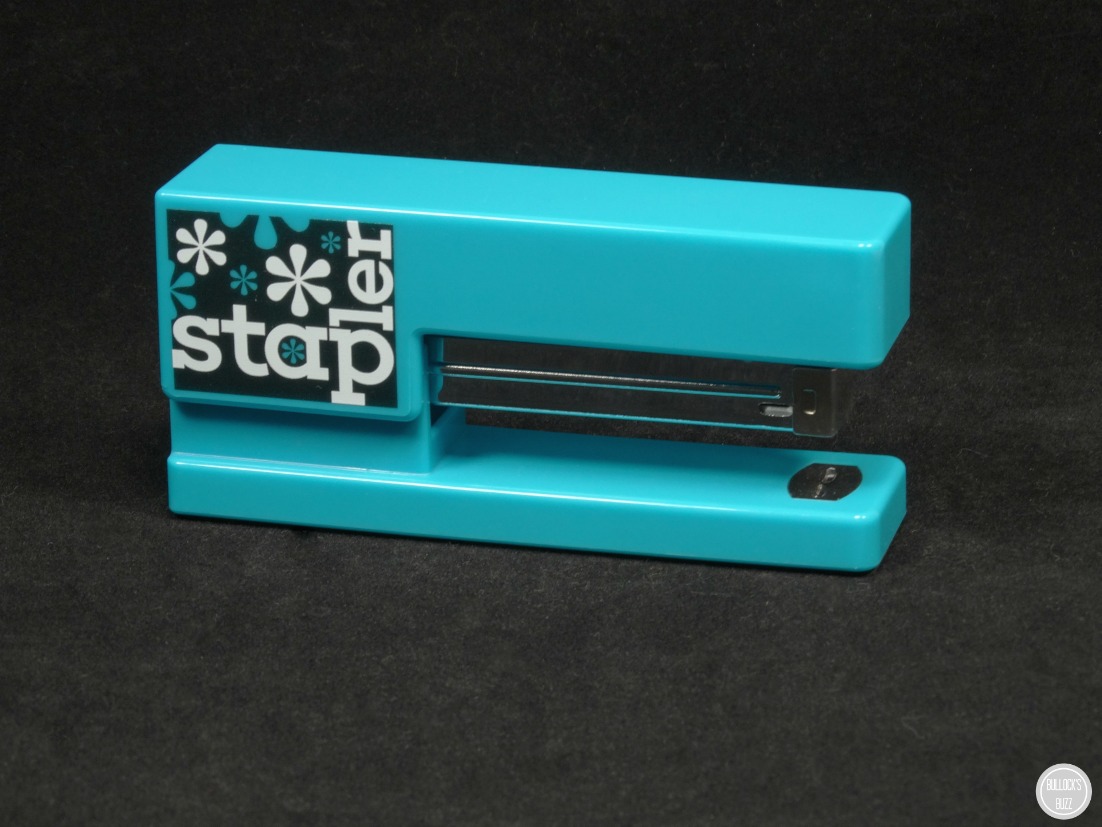 The cyan blue stapler also has a non-slip bottom, uses standard staples and opens flat to allow for flat tacking.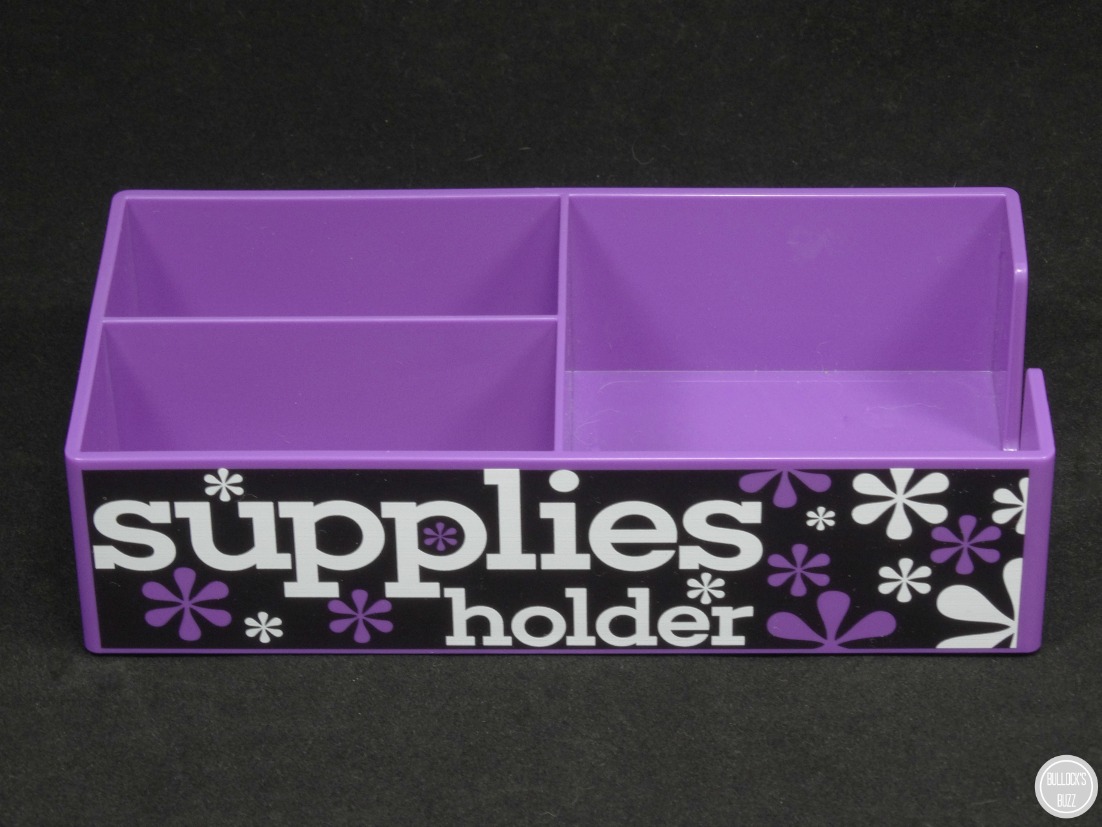 The bright purple supplies tray has two smaller sections for holding paper clips, push pins, and more, while the larger one is just the right size for a block of sticky notes or index cards.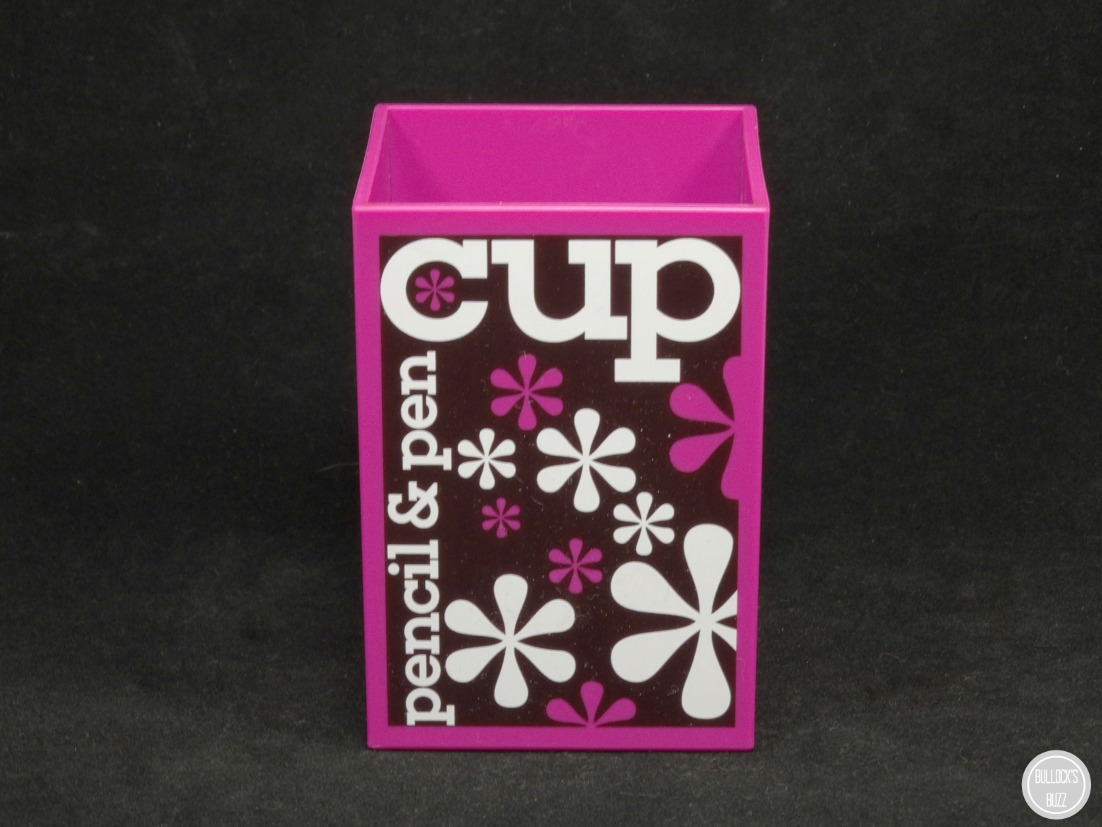 The hot pink pencil and pens cup is ideal for holding scissors, writing implements, letter openers, hole punches, stylus and more.
The set together costs right at $40, although you can also buy them individually.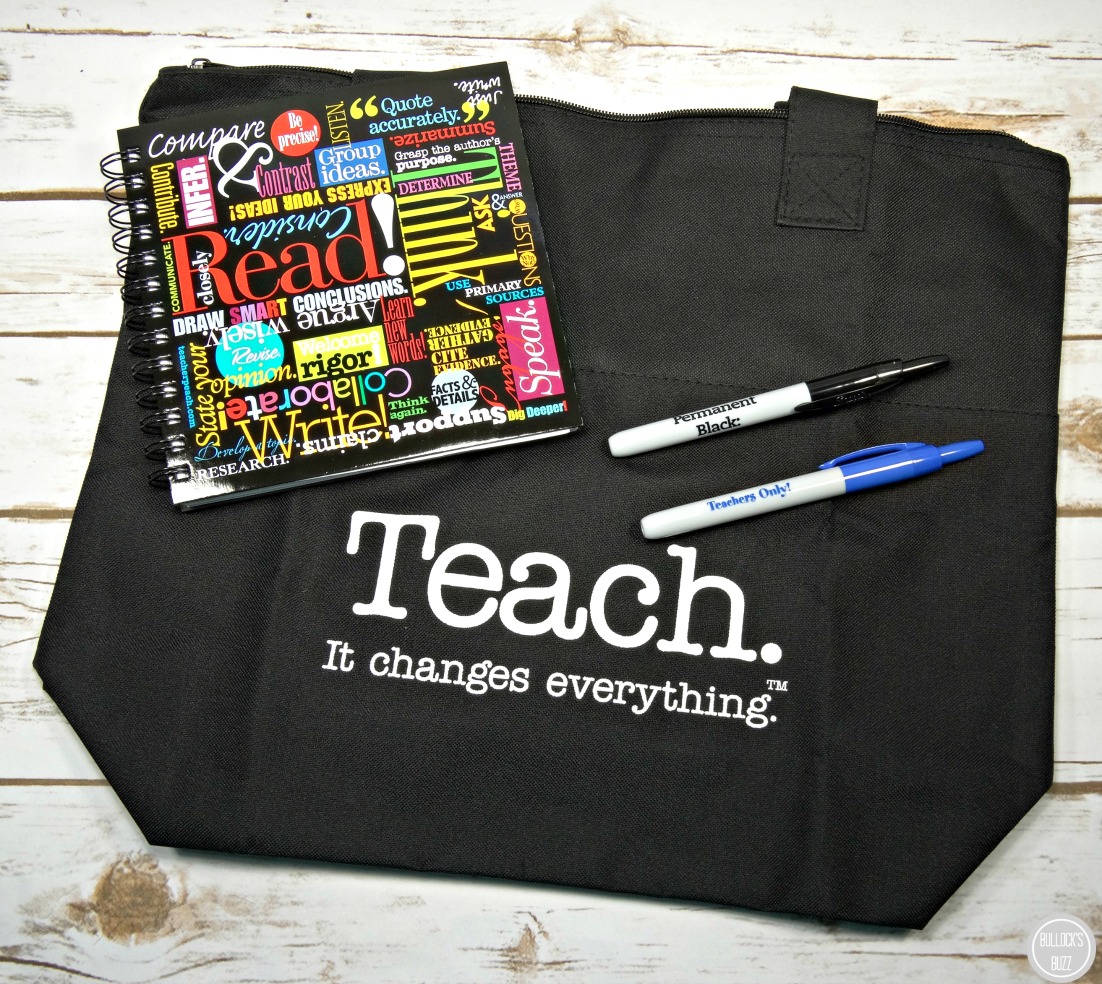 Journal Tote Gift Combo
Another cute gift set is this Journal Tote Gift Combo that comes with a large "Teach. it Changes Everything" tote bag, an inspiring "Words to Grow By" spiral-bound notebook journal, and two "Teachers Only" permanent markers. Teachers will love this inspiring gift set!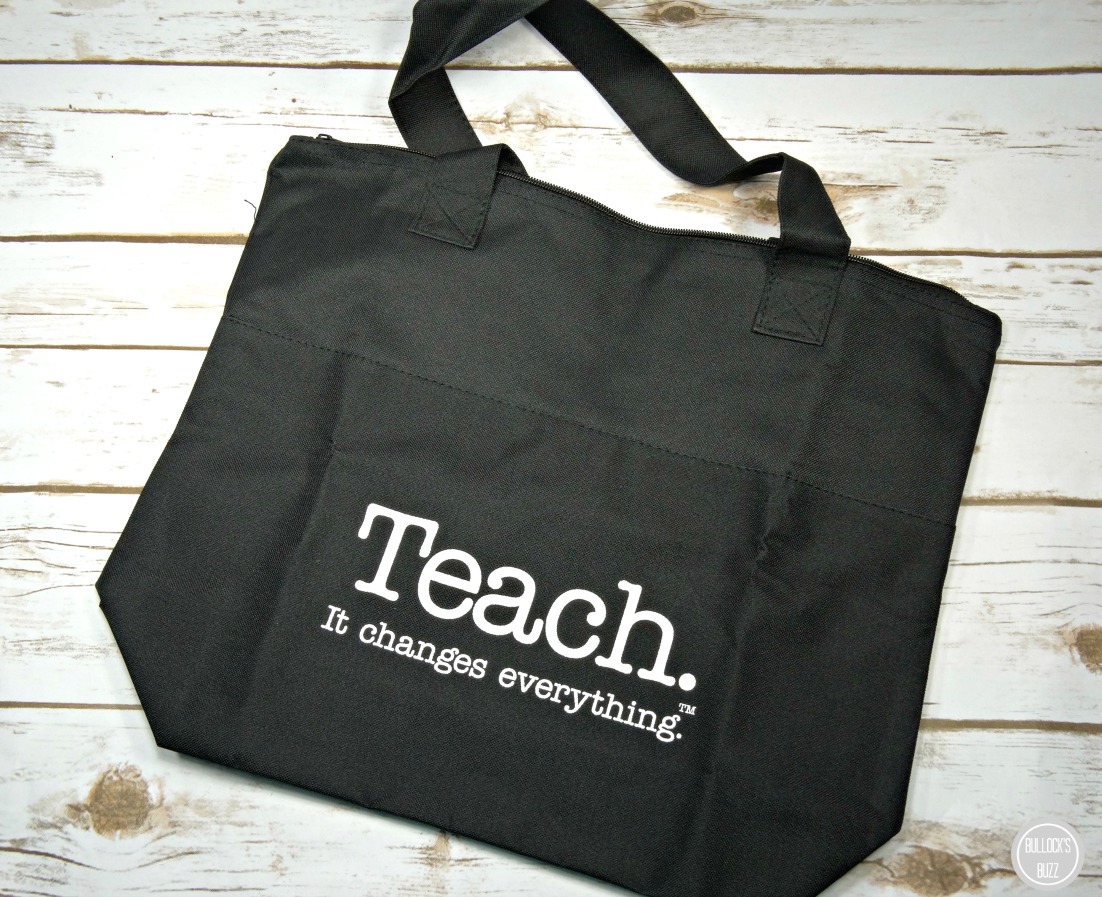 The tote bag is black in color with white lettering that reads a simple, yet potent truth: "TEACH. It changes everything". The zippered tote is made of durable polyester canvas, and at 17.5-inches wide, 15-inches high, and 5-inches deep, it is plenty large enough to carry everything one would need! Plus, with 26 inch long handles, it can comfortably fit on the shoulder for easy carrying. I also like that once empty it folds flat for easy storage.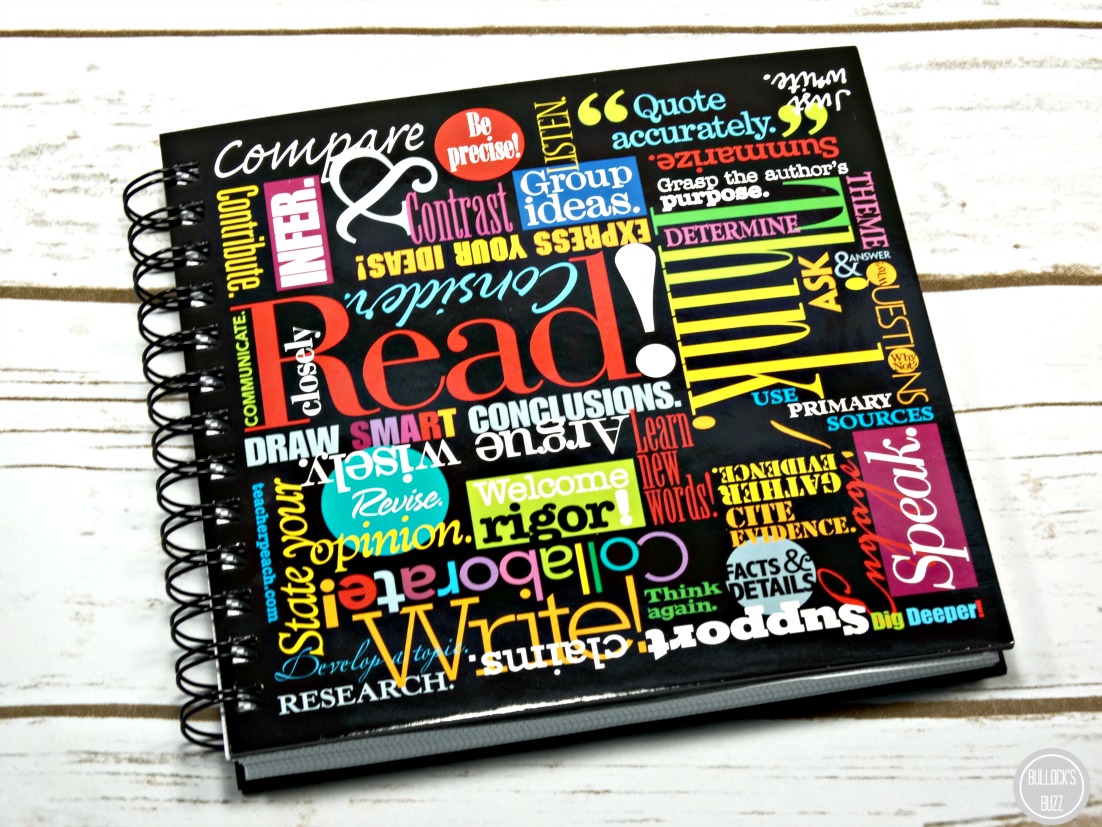 The "Words to Grow By" spiral bound notebook journal is covered in colorful words that reflect the priorities of not just the Common Core Standard, but the priorities of language and literacy enthusiasts everywhere. Each and every word and phrase inspires and sparks many language, communication and writing ideas, making this journal ideal for teachers and authors alike. Inside the pages are lined with light-colored squares, similar to graph paper.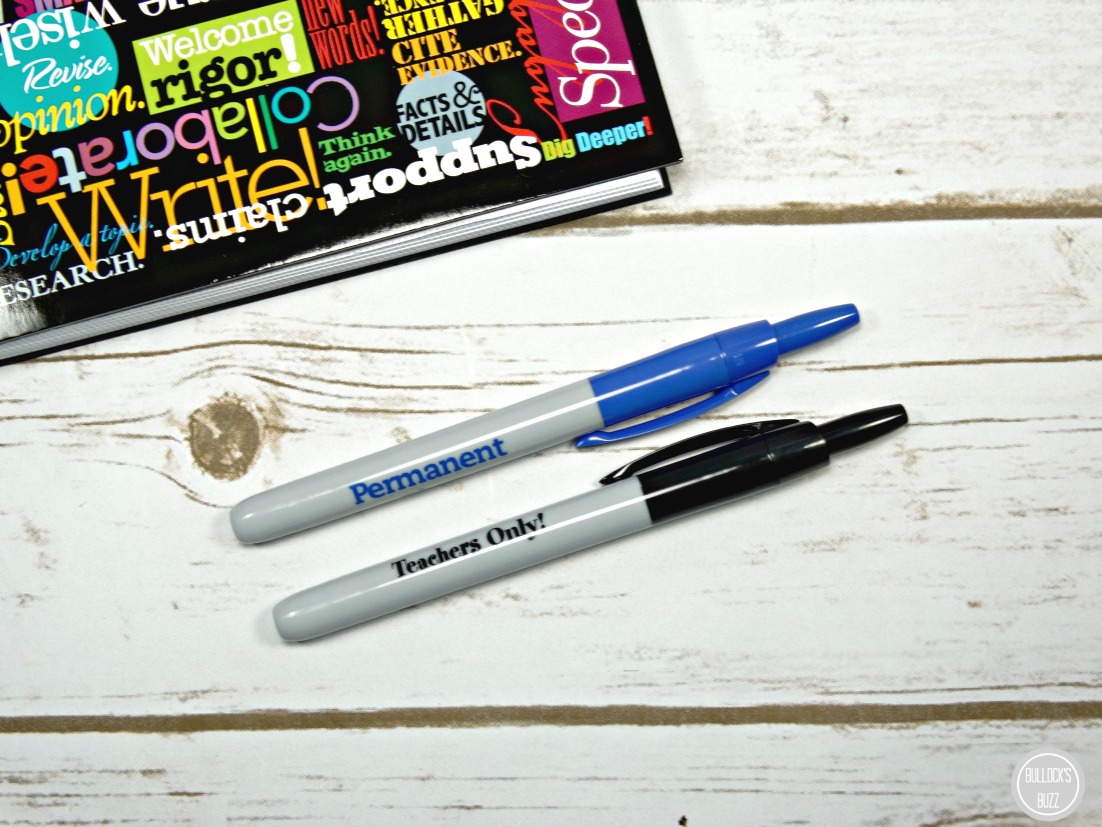 Two permanent markers are also included in this gift set, one blue and the other black. Each one is clearly marked "Teachers Only" with their ink color in a fun and bold graphic print. These markers are perfect for labeling and grading! The entire set costs right at $39.95, and would be perfect for teachers of any grade level!
More About Teacher Peach
Teacher Peach products would be loved by any teacher! And take it from me, after years of teaching myself, I know firsthand that many teachers prefer gifts that can be used for their classrooms and jobs. Especially since we wind up buying a lot of our teaching supplies straight from our own pockets due to low classroom budgets. This year, when coming up with teacher appreciation gift ideas for your kid's teachers, head to Teacher peach and show them how appreciated they really are!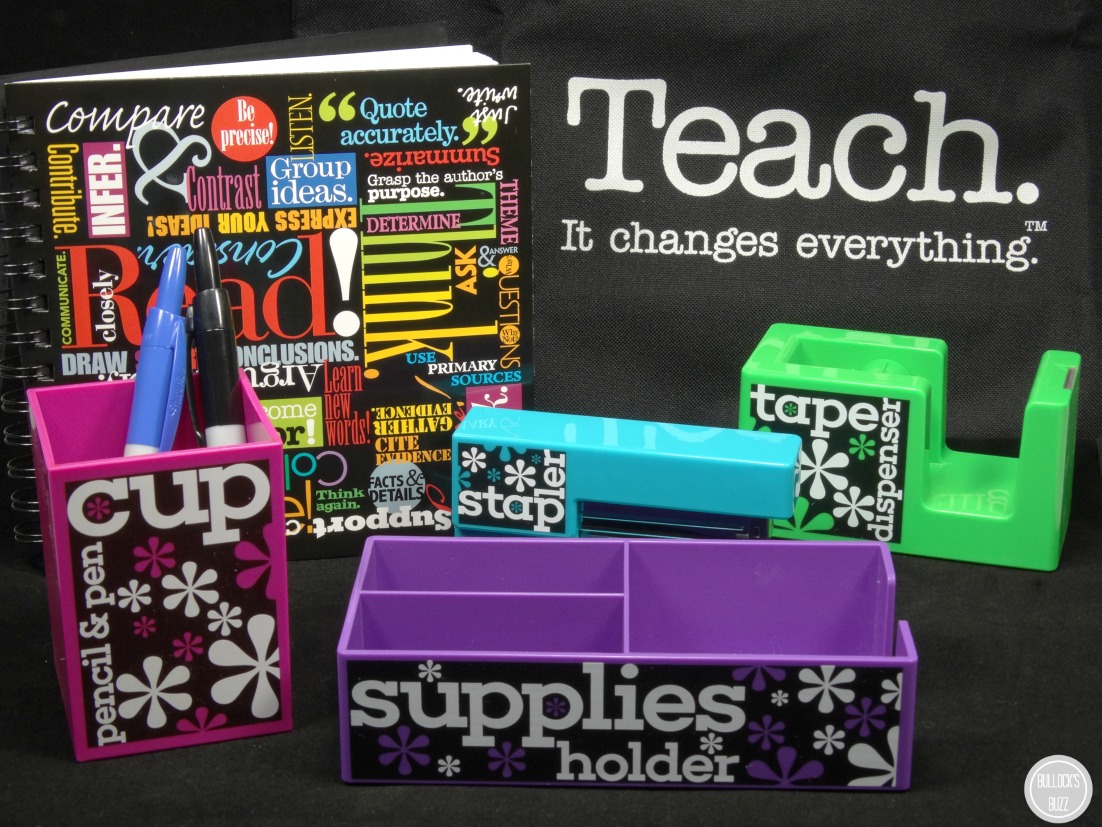 In addition to many great teacher appreciation gift ideas, Teacher Peach also offers a fun and unique teaching subscription box service, as well as tons of snazzy accessories that are perfect for anyone's home! Check them out today at https://teacherpeach.com/.
And be sure to connect on social media using the links below!
Connect with Teacher Peach: Facebook | Twitter | Pinterest
Do you have any great teacher appreciation gift ideas? I'd love to know! Share with us in the comments below!