Ten Used Cars Under $20,000 Worth Considering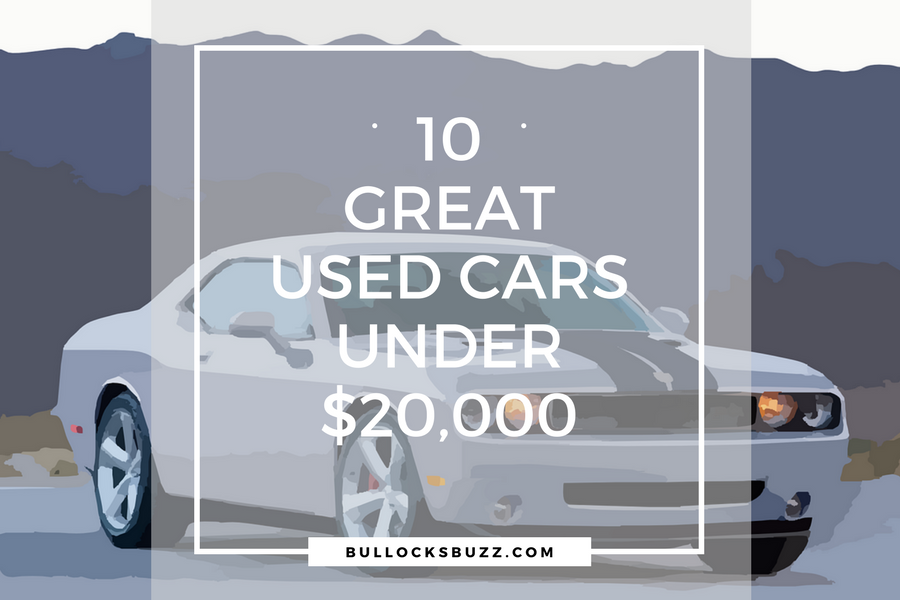 When it comes to buying a car, we all would love to have a brand new, sharp-looking vehicle that's reliable, safe and packed with features. Unfortunately, sticker shock is a real thing. Cars today are becoming more and more expensive. Not everyone has thousands of extra dollars sitting in the bank, nor can they afford another expensive monthly payment. So today I am sharing 10 awesome used cars under $20,000 that look great, are reliable and very affordable! You can find these vehicles and many more at Earnhardt Auto Centers.
Image via Flickr. Not image of actual vehicle for sale.
2017 Chevrolet Cruze LT Auto FWD $19000
The Chevy Cruze is one of the best compact cars Chevy has put out to date. Packed with tech and safety features, the Cruze offers a comfortable interior, smooth ride, reliability and strong fuel economy. You can't go wrong with this used car!
2014 Chrysler Town & Country Touring FWD $19000
Searching for an ideal family car? This roomy 2014 Chrysler Town and Country Touring minivan is packed with family-friendly features and comes with lots of standard safety options, too. It's versatile seating system makes it perfect for both small and large families, and the interior is upscale and roomy.
2014 Dodge Challenger $17000
Looking to own one of the most popular muscle cars in America? Here's your chance to get a 2014 Dodge Challenger for under $20,000! This car offers comfortable cruising with a spacious back seat and impressively roomy trunk. And it growls when it goes!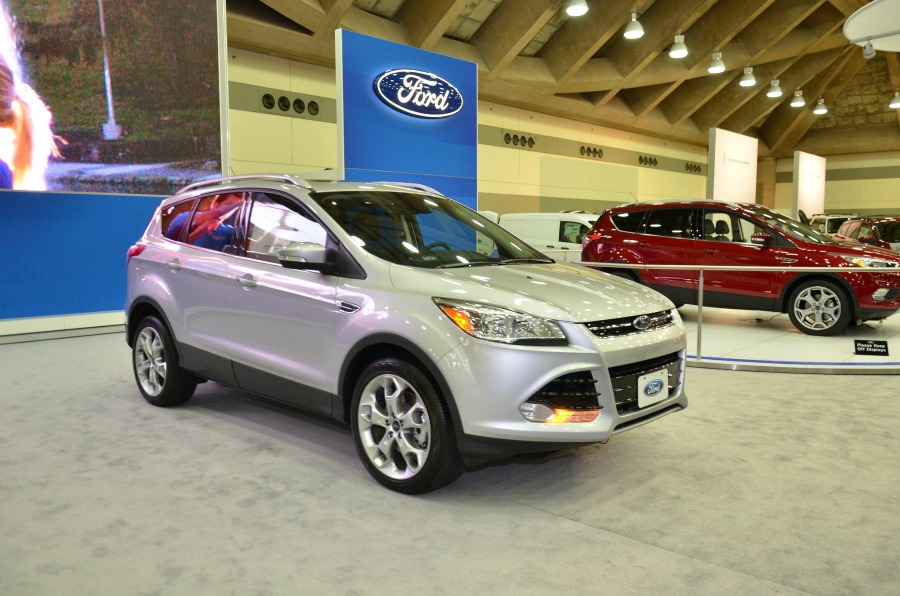 Image via Flickr. Not image of actual vehicle for sale.
2016 Ford Escape SE FWD $17999
Wanting an SUV that won't break the bank? Look no further than the Ford Escape! This fun, yet practical SUV features a roomy interior, car-like handling, and comes packed with features. Plus, despite it's compact size, it's actually quite roomy and offers plenty of rear seat and cargo space.
2015 Honda Accord Sport (CVT) FWD $19000
With its roomy interior, powerful engine, great gas mileage and sleek design, the 2015 Honda Accord is an excellent value among midsize cars – both new and used.
2016 Hyundai Elantra SE FWD $14999
When it comes to used compact cars, the 2016 Hyundai Elantra is a great choice. It features a roomy cabin with cozy seats, good gas mileage, and an above-average reliability score. A great value for the money!
2016 Jeep Cherokee Sport FWD $20999
Okay, so this one is a tad over $20,000, but it is well worth the price. So I just had to include it! The 2016 Jeep Cherokee is one of the most popular and capable compact SUVs for off-roading, yet it also offers a very comfy ride as a daily commuter vehicle. With an upscale interior, user-friendly technology and lots of standard features, you're getting a great deal on this one!
Image via Flickr. Not image of actual vehicle for sale
2016 Kia Soul FWD $17000
This is the first Kia my husband and I bought, and we love it! It's much more spacious than it looks, and it offers a comfy and fun drive! I was especially sold on it's high reliability rating and very strong crash test scores. Plus it's got such a unique design.
2016 Nissan Altima FWD $19599
Here's your chance to get one of the top ranked mid-sized cars, the Nissan Altima, for just $19,599! The 2016 Altima offers a comfortable ride, good passenger and cargo space, excellent fuel economy and great crash test ratings. A great choice when it comes to used cars!
2017 Toyota Camry FWD $18999
Ranked #1 in Midsize Cars by U.S. News & World Report, this Toyota Camry would make a great car for teens and college students! Consistently one of the best-selling cars in America, the Camry offers drivers safety, reliability, a comfortable interior, and good power.