When do you need an electrician? The answer is pretty straightforward: anytime you need an electrical installation or repair.
Of course, with the advent of YouTube, there's no shortage of DIY tutorials to walk you through various electrical projects. However, you run the risk of ruining your devices, putting your home at risk or, even worse, putting your life in danger.
Finding the right electrician can be a tricky task, however. For one, there are many electricians online claiming to offer the best and most professional services. What's more, you might not know what to look for when choosing one.
Here are five simple tips for finding the right electrician for your needs.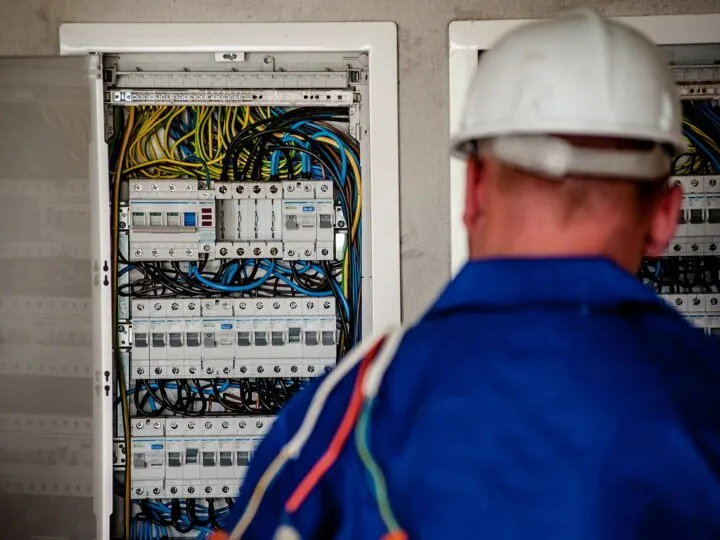 Get Recommendations
When it comes to finding the right electrician, you might be tempted to turn to Google right off the bat. But you're likely to get better recommendations from your social network, particularly trusted friends and family.
There is a good chance some of your friends and family have already done the hard work of selecting and sorting through to find the best electricians. As a result, you can simply contact the ones they recommend.
Not only that, people in your network can give you insights into their experiences with specific contractors, giving you a headstart on how to get the best out of them.
Alternatively, you can google electricians in your neighborhood. Be sure to add your location to the search or turn on your location to get leads near you.
Review Their Services
The next step towards finding the right electrician is after drawing up a shortlist of prospective electricians is to review their services. An electrician will be no good to you if they don't offer the service or specialty you require.
Expect a good electrical company to offer services that cover everything from outdoor and indoor lighting, wiring and rewiring, troubleshooting, installations, inspections, remodeling and construction.
Check Their Certification and License
Certifications and licenses are other important aspects to consider when it comes to finding the right electrician. You can go on their website and check to see if they have the required certification and licenses to operate in your state.
For instance, the state of Texas has licenses available for apprenticeship electricians, journeyman electricians, residential wireman, and master electricians. A residential wireman would have completed 4,000 hours under a master electrician. Journeyman electricians are required to have 8,000 hours of training under their belt.
Master electricians have at least 12,000 hours of training, making them a sure bet for quality electrical work.
Look for a company that has trained electricians duly licensed by the state you're in for the best lineup of trained electricians.
Read Their Testimonials and Reviews
Another critical step in finding the right electrician is to check out their reviews. First, look at their website to see what reviews are posted there. Some contractors even have case studies on their sites.
However, while reviews, testimonials and case studies on websites can often be full of praise, they may not always be objective. For a proper perspective, you should read reviews of the company on sites like Google My Business, Amazon, Trustpilot, Yellow Pages, Yelp and Angie's List.
Check their ratings as well as comments from users to help you make a decision.
Get an Estimate
Finally, ask the electrician you are considering for an estimate. Your estimate should include all costs, timeframes, as well as any included warranties.
That way, you can have a clear idea of what you'll be spending by the end of the process so you can avoid any surprises when your electrician finally sends an invoice.
Last Words
In this short guide, we've given you worthwhile tips for finding the right electrician for your next electrical problem. Ultimately, make sure you pick someone who is ready to listen and attend to your needs, as quickly as possible.