Looking for a unique gift for Valentine's Day? Why not a handmade ceramic gift from VIBceramics?

VIBceramics Handcrafted Ceramics from Israel
When it comes to home decor, I've always had a passion for handcrafted, artisanal items. Knowing that someone took the time to lovingly design and craft an item makes it much more special. Plus, you have something that is one of a kind. So when I was offered to opportunity to review a few pieces from VIBceramics, I couldn't wait to see what arrived!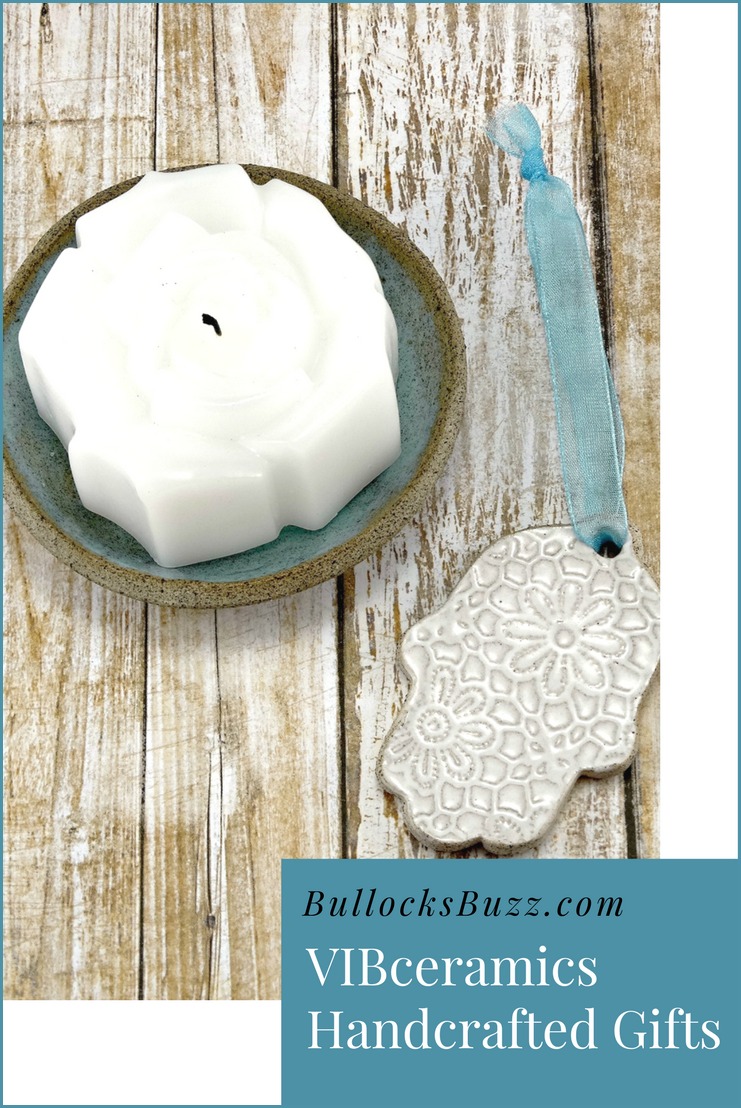 VIBceramics is a family owned and operated business in Israel that hand-crafts ceramic dishes, artisanal candles, and more. VIBceramics' founder, Vered Israel-Bloom, is a self-taught ceramic artist whose designs are inspired by the beauty found in nature. Her designs have been sold internationally, and it's easy to see why!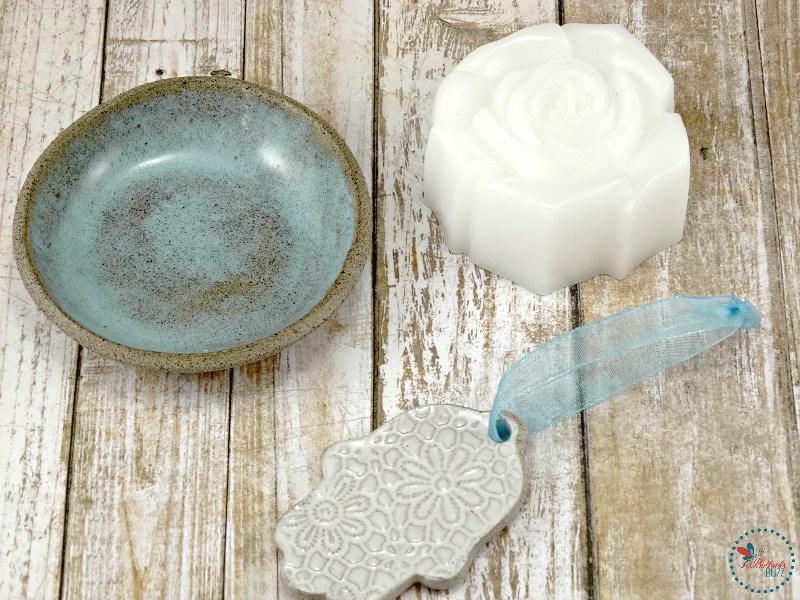 Once my package arrived, the first thing I noticed was how well wrapped each piece was. There's definitely no need to worry about anything breaking during shipping from Israel to the US. Inside the box was an original VIBceramics bowl, a floating touch-of-musk scented candle, and a bonus – a lovely handcrafted Hamsa!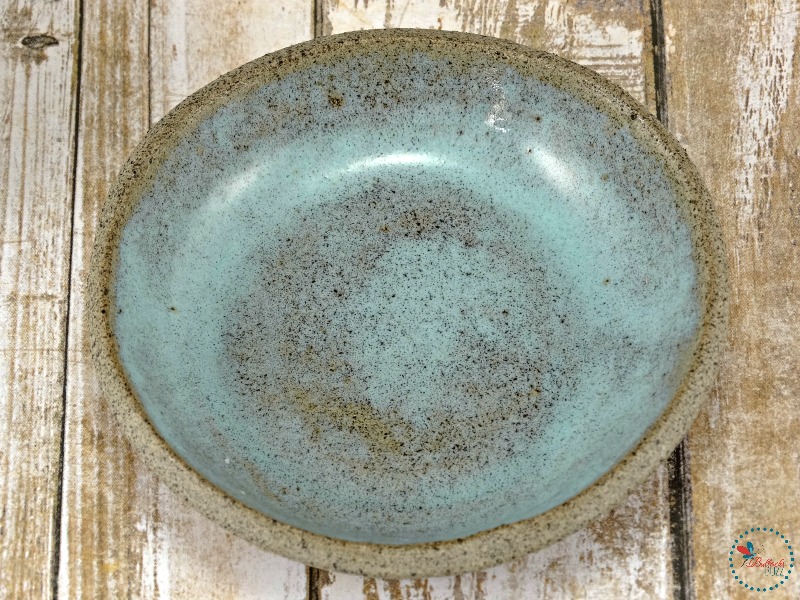 The Ceramic Bowl
The first item I unwrapped was the handcrafted ceramic bowl. Made from a special speckled-grey clay with a lead-free "tehelet" blue glaze, this pretty little bowl was kiln-fired twice at a high temperature sealing in the color and texture while making it dishwasher safe. As soon as I saw it I was reminded of the sea in both the coloring and the texture. Inside the smooth, shiny surface brings to mind the shallows of a deep blue sea where you can catch an occasional glimpse of sand through the sparkling water.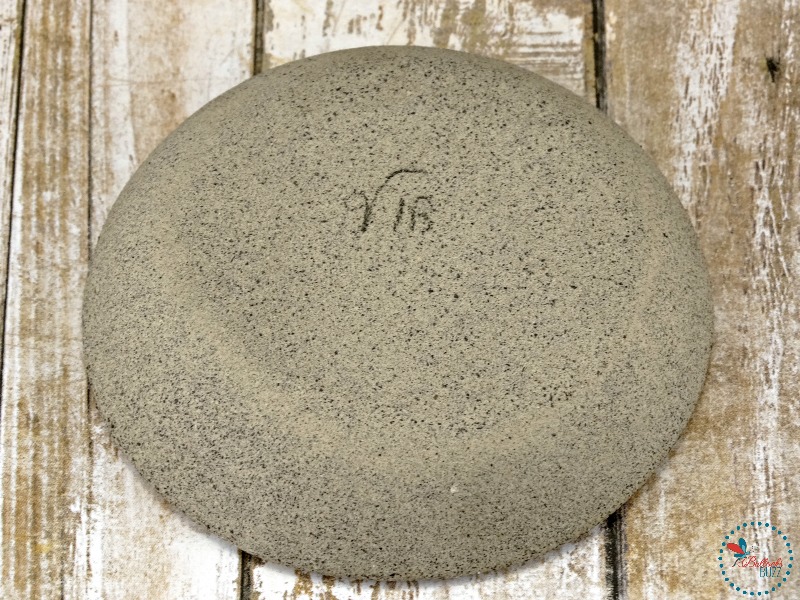 And the outside of the bowl reminds me of the damp shoreline sand with its speckled greyish-tan color and semi-rough texture. Measuring approximately 3.5″ in diameter, the bowl is the perfect size to hold the candle it was sent with! And once the candle is gone, it can be used as all sorts of things ranging from a jewelry dish to a condiment holder!
The Scented Candle
The candle is a pure, almost translucent white in color and is designed to resemble a flower. It has a light, almost spicy musky scent that is quite pleasant, and it glows a warm, golden color when lit. It looks fabulous with the ceramic bowl! Earlier I mentioned that there are a few pieces of paper included with the items, but all I could find about the candle was a reference to it's scent. And while there is a sticker on the bottom of the candle, it is written entirely in Hebrew. Unfortunately, it's been too many years since my Bat Mitzvah, and I obviously need to brush up on my Hebrew skills! 😉 Hopefully they will start including a bit more information about the candles in the future.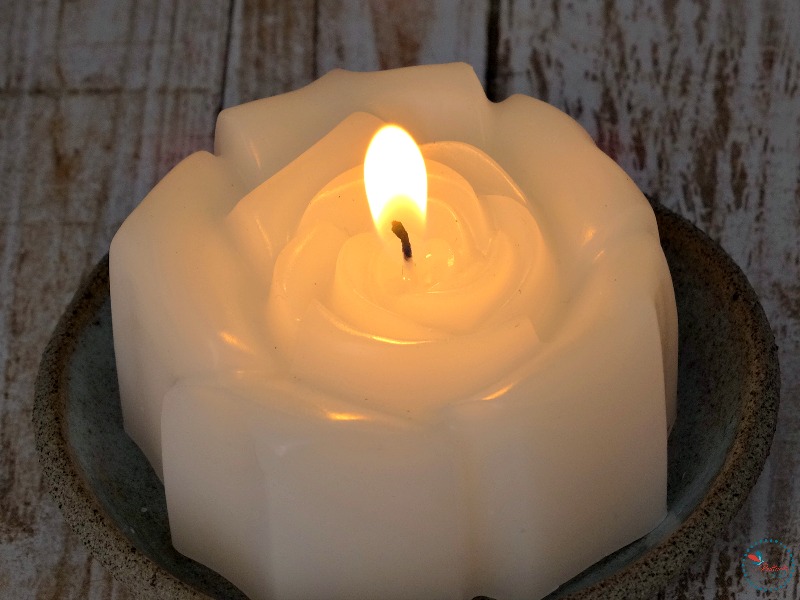 The Hamsa
VIBceramics also included a bonus – a lovely, hand-crafted ceramic Hamsa! A natural, almost creamy-white color, the Hamsa appears to have been made from another speckled clay, and features a pretty floral pattern on the front. Measuring just a little less than 2 inches wide by 3 inches long, it's the perfect size for hanging on a wall or placing on a dresser top.
If you're not familiar with the Hamsa, it is a Middle Eastern symbol dating back to prehistoric times. The Hamsa is believed to protect against "the evil eye" and to foster happiness and prosperity. The name Hamsa comes from the Semitic root word for five in reference to the 5 fingers of this hand-shaped amulet. I have one on my key chain that I found in my father's belongings after he passed, and now I have one to keep inside my home as well!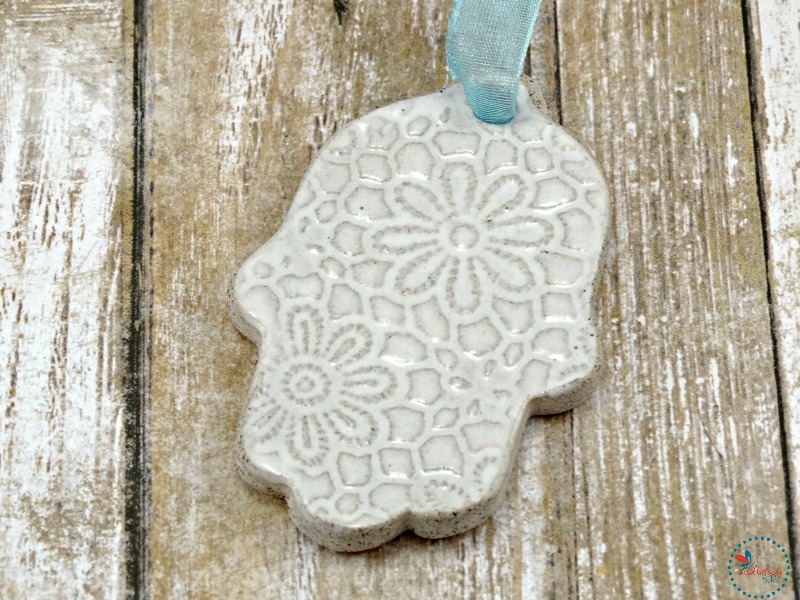 Final Thoughts on VIBceramics
Overall I am thrilled with what I received! Each piece is uniquely beautiful, and clearly shows the care that Vered puts into everything she makes. Whether you are looking for unique decor or a wonderful gift idea, I definitely recommend looking into everything VIBceramics offers.
VIBceramics Monthly Subscription Box
Did you know that VIBceramics also offers a monthly subscription box called Earth, Wax and Fire! Each month you will receive a personally selected, lightly scented artisanal candle and a matching ceramic bowl – plus they always add a little something extra, too! Every combination is beautiful, unique and suited to the season. Try an Earth, Wax and Fire month-to-month subscription, or take advantage of some savings with a 3, 6, or 12-month pre-paid subscription.
Connect with VIBceramics: Shop | Facebook | Twitter | Pinterest | Instagram