Buying a car is one of the biggest and toughest decisions to make. By buying a car, you're making a big investment with your hard-earned money. You want to do your research and find the best car after assessing your needs.
You want it to be spacious, reliable, practical, easy to drive, safe, and with all the latest technology to make your trips enjoyable. This article would give you all the facts on Kia cars and Kia prices to make buying easier for you.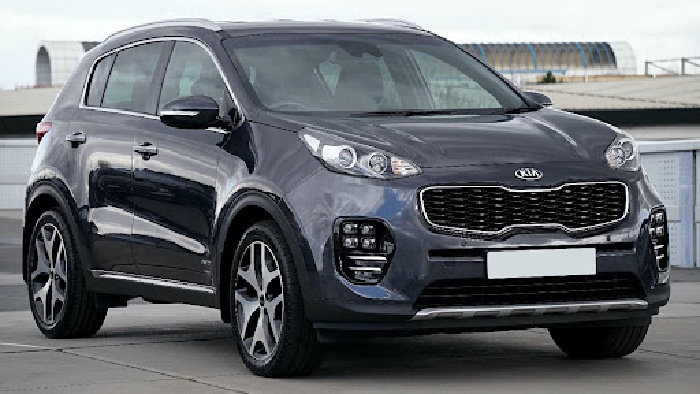 Kia Seltos
This is the Kia car that I am currently driving and I love it! The Kia Seltos is a five-seater SUV that was introduced in the market in September 2019. Since then, there's been a huge hit in the Australian market. Its prices range from $25,490 to $40,900, depending on the model you choose to buy. These models include 2021 Kia Seltos S, 2021 Kia Seltos S with Safety Pack, and 2021 Kia Seltos Sport.
The interior of the Kia Seltos model is certainly more modern-looking than the previous Kia models and has an easy to use layout. Kia Seltos has a unique design. The LED light runs across the grill and connects with the headlight. It is equipped with LED daytime running lights, halogen headlights, and halogen fog lights. The LED lights are projector beams. Wheels range from 17-inch wheels to 18-inch wheels depending on the model. It is 172-inches long, which is bigger than some others that you might compare this with but slightly smaller than Kia Sportage. It comes with a choice of two engines and four different trim levels.
Even though Kia Seltos is a smaller vehicle, it is designed to be spacious. The base LX has Cloth 6-way manual seats. The S/S turbo models feature synthetic trim on those seats with some blue stitching. With the EX and SX turbo, you'll get 10-way power-adjustable seats, including two-way lumbar support and they'll be covered completely with the synthetic seat material. The steering wheel is all leather, and it's got a generous range of motion. It offers a 7-year warranty with capped-price servicing.
Kia Sorento
The next Kia car is the Sorento. This is a new kind of luxury SUV, it is modern, has a sleek design, and is spacious enough for your family to enjoy. What's different about Sorento is that it has a Remote Smart Parking Assist that helps the user to start a vehicle remotely and is great for getting in or out of a tight parking space. Not only that, it has a modern system of monitoring traffic behind you to reduce the chances of collisions and accidents. The system would warn you of a potential accident. With that, Kia also provides an Autonomous Emergency Braking system that brakes automatically when it determines a crash.
Kia Sorento prices range from A$ 46,850 to A$64, 070, and some of the models are Sorento GT-LINE 7 SEAT and Sorento S 7 SEAT. It has 19-inch wheels, and there is a full-size spare available in the trunk. It has leather covering on seats and wheels, and the front seats and steering wheel are heated. With all that, it has a 10.25-inch touchscreen system that is connected to a six-speaker sound system. It comes with rain-sensing wipers, LED headlights, and fog lights.
Kia Sportage
The Kia Sportage comes in a range of colors; clear white, steel grey, sparkling silver, fiery red, mercury blue, cherry black and pearl white, which is an exclusive color to the GT line. The price range of Sportage starts at $44,190 with model SX being the most affordable out of all other models.
Sportage scores highs in safety and got a 5-star rating from ANCAP. It comes with features of autonomous braking with forward collision warning, which helps the vehicle stay in lane and monitors drivers' attention. This vehicle also comes with front, front side, and curtain airbags.
However, features like blind-spot assist, rear cross-traffic assist, and lane-following assist aren't available on the Sportage. The emergency braking system is also a simpler one. However, Kia plans to add more modern technology into their future Sportage models.
The interior of Sportage is arguably aesthetically pleasing with soft-touch dash tops. On the steering wheel, it has metal-look toggle switches. Other than that, it has an 8.0-inch touchscreen system with satellite navigation. It has 8 speakers from the JBL premium sounds system. It has a leather-covered steering wheel and shifter. The exterior has automatic headlights, 18-inch alloy wheels, and a camera to help reverse with front and rear parking sensors.
Kia Carnival
This Kia car model has been Australia's favorite. This people mover has the perfect balance of value, style and practicality and has shown that people movers don't always have to be big ugly buses. It is a three-row SUV. Kia introduced a new model of Kia Carnival with the latest infotainment and driver assistance technologies and with a more spacious interior design. The price range of Kia Carnival starts from $46,880 before on-road costs for the entry-level Carnival S V6.
The Kia Carnival tops out at $69,990 for the flagship Carnival Platinum Diesel. The Kia Carnival S model comes with an 8.0-inch touchscreen like Sportage. Its infotainment system connects with wireless Apple CarPlay and Android Auto. It has a six-speaker sound system and eight seats to sit in comfortably. The exterior has 17-inch alloy wheels. To make the driving experience simple, it also includes features, such as reversing camera with rear parking sensors, adaptive cruise control, LED headlights, daytime running lights, and automatic headlights.
Kia Stonic
The next Kia car on the list is a small-sized SUV with not too much space. Kia Stonic S model's price range starts at $23,490 drive-away. It has 15-inch steel wheels, automatic headlights, heated side mirrors, lane-keep assists, cruise control, rear parking sensors, and reversing camera. It also includes AEB (Car/Pedestrian/Cyclist) with a forward collision warning. It comes with an 8.0-inch touchscreen infotainment system and a wireless Apple CarPlay and Android Auto.
Did any of them impress you?
Everyone dreams of getting a car of their own, and with so many different options available, it can be a tricky decision to make. The list above should provide you with the basics of every Kia car available to make decision-making easy for you!