Even the smallest rooms can be made to feel big and airy when decorated correctly. With a few simple tips and tricks, you can make a small room look bigger.
Though it is fun to decorate a small room because it is easier to fill the space, it is also a challenge to live in one. These rooms can feel cramped and claustrophobic and cause a lot of frustration. They are hard to keep clean and clutter builds up fast.
When you do find a way to keep it organized, you still may find it to be cramped and not very cosy. If you don't have the budget to knock down a wall then you have to find a way to at least make the room seem like it's bigger so it does feel more comfortable.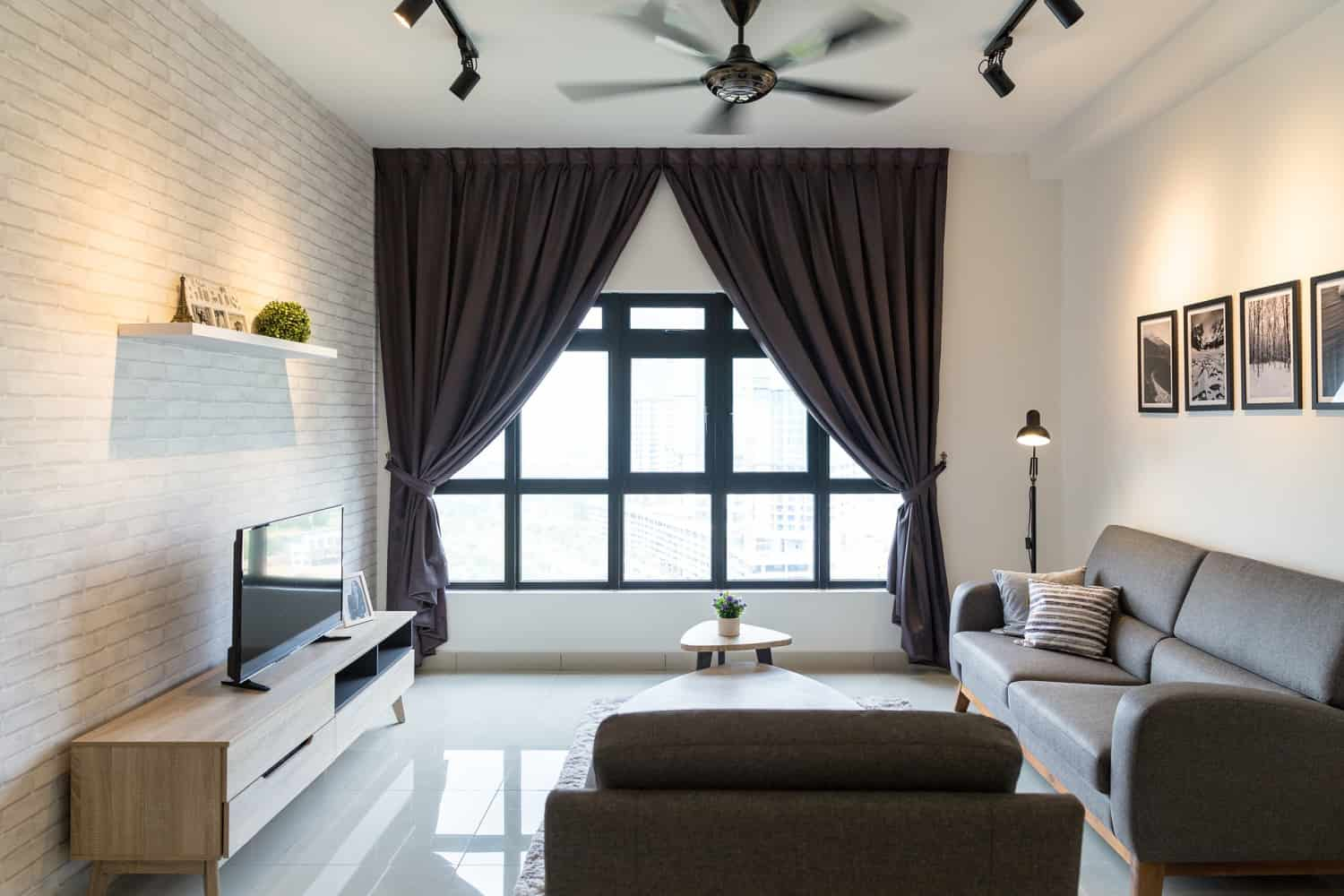 Even small rooms can feel very accommodating when done correctly. Luckily, there are some tricks you can use to at least make it seem bigger. In this article, we will go over some of those tips and tricks to make a small room look bigger.
1 – Use lighting
Lighting is one of the best ways to make a small room look bigger. If you have a big window then try to utilize it for its abundant natural light. This is the surest way for the room to feel much larger as the outside comes into the house and vice versa.
If you don't have a big window then you can use lighting to create the same effect. Arroyo Craftsmen lighting is a good brand that makes lights that give off a natural light that will make the room look larger. The key is to have a number of lights around the room to prevent shadows in a certain area.
You should also try to move the furniture in a way that it doesn't block light either from your fixtures or from the window. This will cause areas of the room to be dark and make it actually feel even smaller than it is.
2 – Brighten the colors
Dark colors tend to make a space seem smaller than it is. Even large open spaces can end up seeming to be small rooms. So another trick to make a small room look bigger is to use bright colors like white. This may seem boring but it does wonders for creating a light and airy space.
If you are dead set against using white for the room then you should try to use bright colors. Yellows, light orange and even a light blue will work really well to keep the space looking bigger than it actually is.
3 – Add mirrors
You can also use mirror to make a small room look bigger. Walking into a room with a large mirror will trick you into thinking the mirror is a window into another room. It literally makes the room look like it's double in size. You can even make it stylish by choosing a border or frame for the mirror to give it some pizza.
Even other surfaces should have some reflective material. Glass topped coffee tables or a chest of drawers will add some depth to the room. Even glass sided furniture like a china closet will open things up in a big way and even allow the light to flow through the room more effectively.