From stews to grilled cheese, here are four of our favorite winter meals that are warm, filling, and delicious.
While some people may enjoy eating the same food year-round, others prefer to adapt their meals as the seasons change. Not only is this practical – after all, certain products might not be available all the time – but people also often find it more pleasurable. For example, smoothies and salads are often much easier to eat in the summer instead of in the colder months.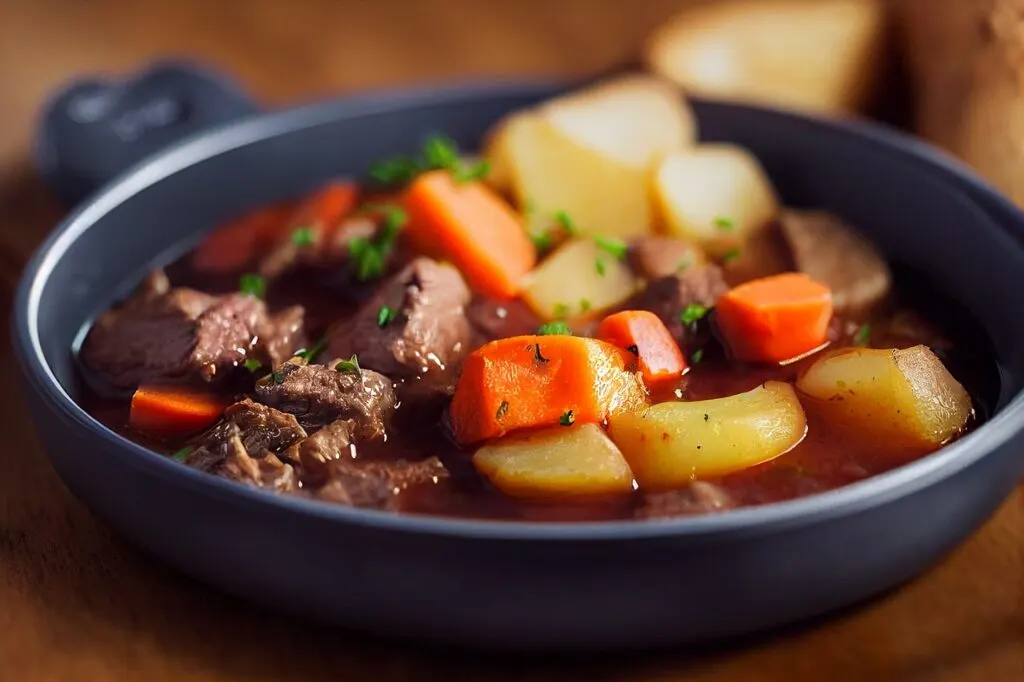 That's why there are a few meals that are considered winter staples, and we're here to share some of them. Next time you need some inspiration for what to make on a cold or rainy evening, you'll know where to go for 4 of the most delicious winter meals that are quick and easy to make!
Stew
Stews are hearty, easy, and delicious, and what more could you ask for when it's cold? Stews make great winter meals because they are incredibly filling. From chili to Jambalaya, there are hundreds of different stew recipes out there for you to try, so you will never get bored. For example, if you are entertaining guests and you want to impress them, a stew is one of the cold weather Wagyu dishes you can make.
If you have a slow cooker, you can even make the stew in that, which means fewer dishes and also less time spent cooking, so it's a very convenient winter meal.
Soup
Of course, we can't have a post about winter meals without mentioning soup. Just as with stews, there are many different soup recipes out there, so there's bound to be something for everyone.
Whether you're in the mood for something light or something filling, soup is a great winter meal for when you simply need to warm up a bit. Soups are also a great way of getting some extra vegetables into your diet. If you aren't used to cooking with vegetables, click here for some tips.
Grilled cheese
There's something incredibly satisfying and cozy about warm toasted bread, filled with delicious, melted cheese . . . our mouths are watering just thinking about this easy winter meal.
While grilled cheese may be a simple meal, that doesn't make it any less of a winter favorite. Plus, it's easy to make a large batch if you make it in the oven, so it's great for big families. You can opt for a classic grilled cheese, or you can get fancy by playing around with different types of bread as well as various kinds of cheese.
Pasta
When it's cold, most people want comfort food, and nothing says comfort food like a big bowl of steaming hot pasta.
Pastas can be incredibly versatile since there are so many options when it comes to the pasta itself as well as the sauces and proteins or veggies you use in it. You can choose to stick to a simple mac and cheese, you can be more adventurous and improve your sauce-making skills, or you can learn how to sear steak in oil so that you can use it as a protein source in your pasta.