As a Naturally Savvy blogger, I received the Snackimals product for free for the purpose of review.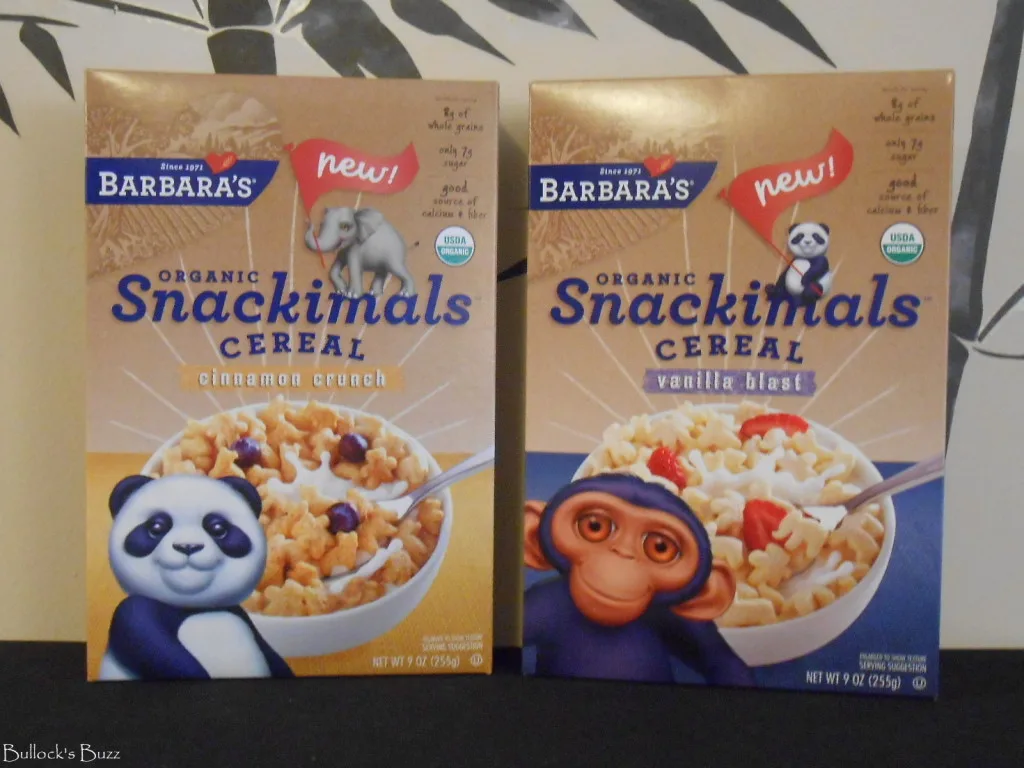 As parents we all want to feed our children the best and healthiest foods, especially at breakfast. But some mornings you just don't have the time to cook a well-balanced meal. That is where Barbara's Bakery new Organic Snackimals Cereals come to the rescue! As a Naturally Savvy blogger, I had the opportunity to try the new cereal, and I was quite impressed!
Barbara's has brought the fun and great taste of the best-selling Snackimals Cookies from the cookie aisle to the breakfast table with their new cereal. That's right! The lovable characters and delightful tastes of the cookies are now available as a delicious and healthy cereal! Certified organic, low in sugar and packed with goodness, Snackimals Cereal is available in two delicious flavors your kids will love, Cinnamon Crunch and Vanilla Blast.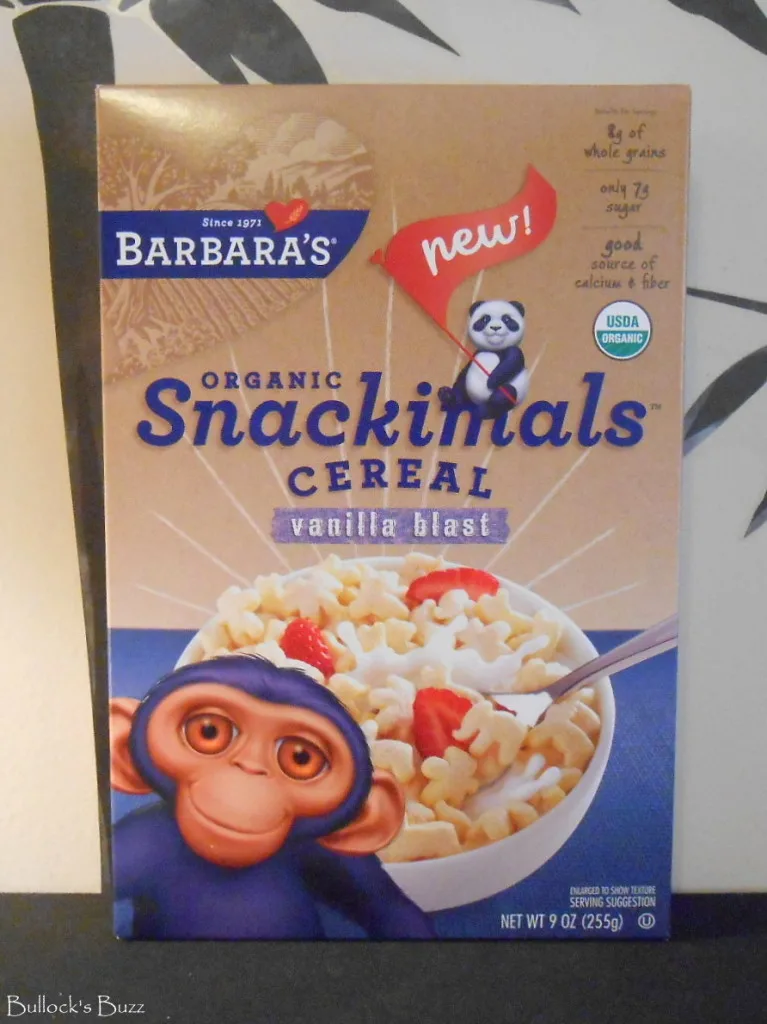 I know what you are thinking: "a cereal made from cookies? That's got to be pure sugar!" Well guess what!? The cereal is actually made with whole grains, and it is free from artificial flavors, preservatives, additives, refined sugars, trans fats and even HFCS (High Fructose Corn Syrup)! Plus, in addition to being certified organic, it's also non-GMO project certified, vegan and kosher.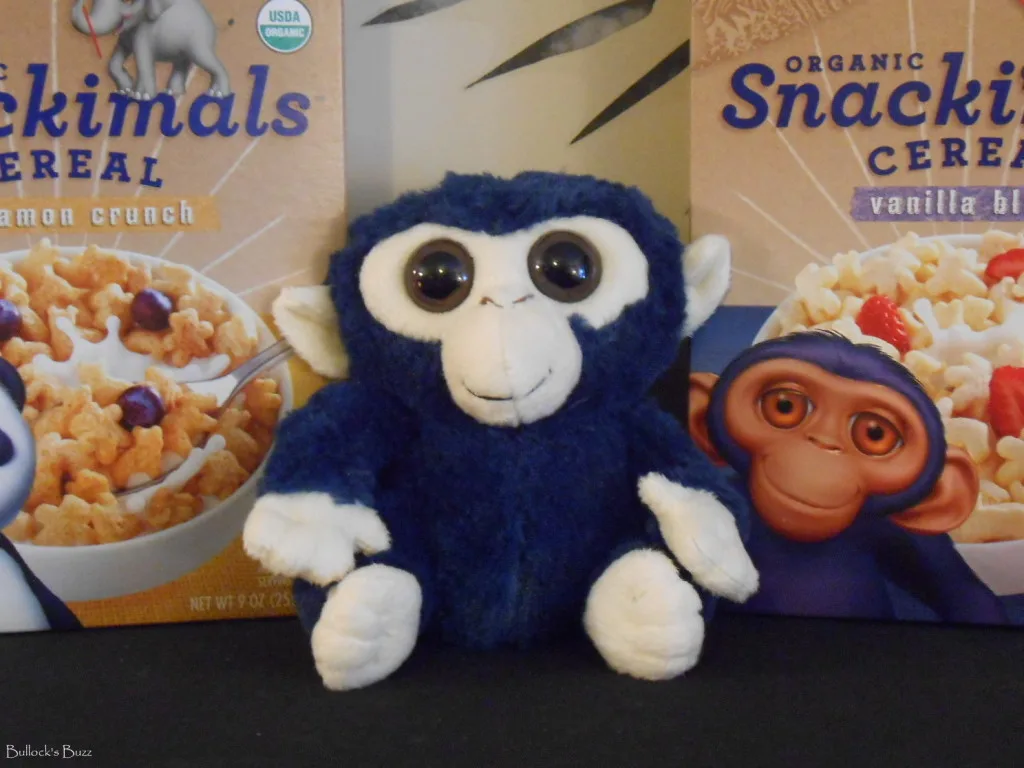 One serving contains 8 grams of whole grains and only 7 grams of sugar. It is a great source of calcium and fiber, and low in sodium and cholesterol-free.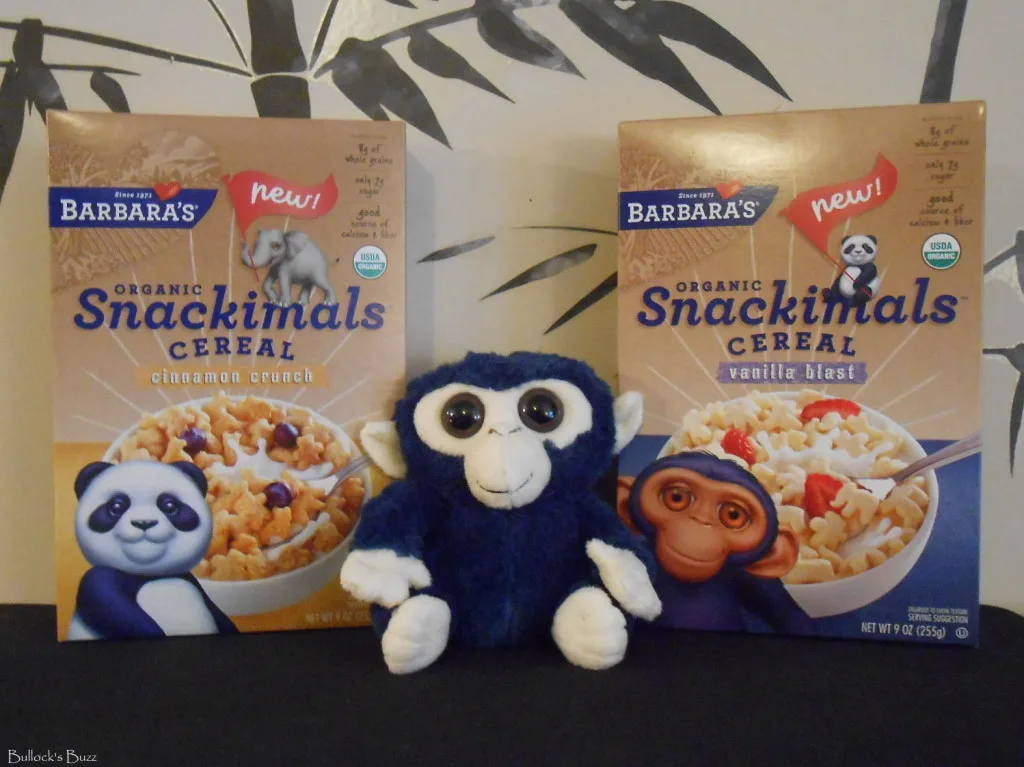 While cold cereal may not be your first choice for breakfast, with Barbara's Snackimals you know your children are getting a great-tasting, healthy meal! So the next time you need a quick breakfast idea, consider giving these cereals a try!
Snackimals Cereal can be ordered directly through the Barbara's website, or found at your favorite store such as Walmart, Target, Publix, The Fresh Market, Winn Dixie and many more!
Please note that the giveaway has ended.