Baby Magic products have been used by my family for as long as I can remember. My parents used them for my sister and me, I used them for my stepson, and my sister uses them for my niece.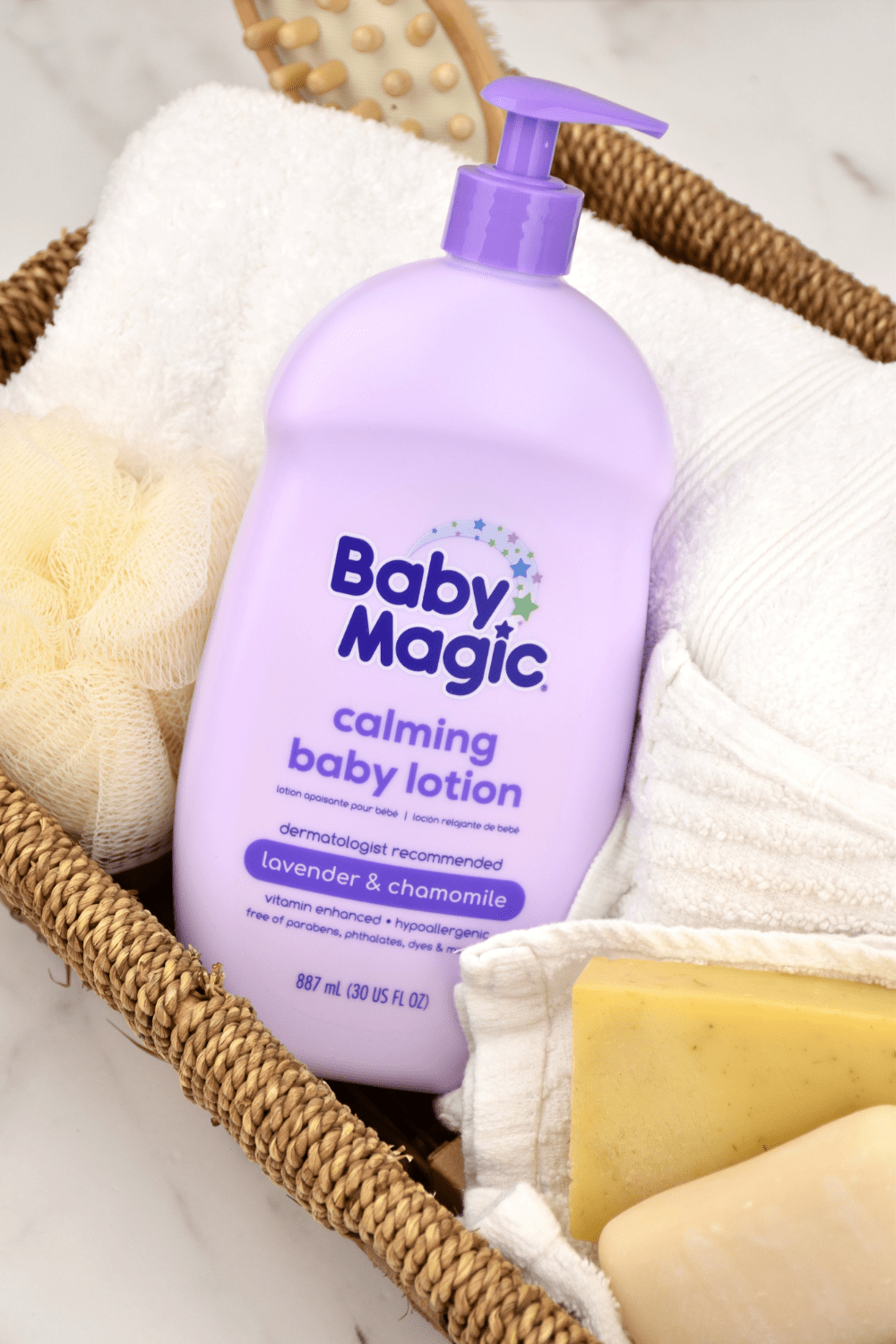 **Full Disclosure: This post is sponsored by Sivan Social. All comments and opinions are my own. #LoveWithBabyMagicGiveaway
In fact, I love Baby Magic lotion so much that I still use it myself to this day. Yep, that's right. Baby Magic products aren't just for babies, adults can use them, too!
Why I Love to Use Baby Magic
I have dry, itchy, sensitive skin, so I have to be extra careful with the skincare products I use. With Baby Magic, their products are made for the most sensitive of skins – babies. Plus, dermatologists have long recommended them for baby's delicate skin. So why wouldn't feel good about using it for myself?
One of my favorite products is their lotion. Especially the Calming Baby Lotion with Lavender and Chamomile. And while there are many reasons why I love it, some of the biggest include:
1. It's Made with Wholesome, Good Ingredients
Like all Baby Magic products, the calming lotion is free of parabens, phthalates, sulfates, and dyes. This is a must for my dry, sensitive skin. Plus their products are never tested on animals.
I also love that their products are hypoallergenic and contain wholesome ingredients that are soft and gentle, and nourish skin on babies and adults. Ingredients such as coconut oil, marshmallow root, aloe, camellia oil, Shea butter, and more.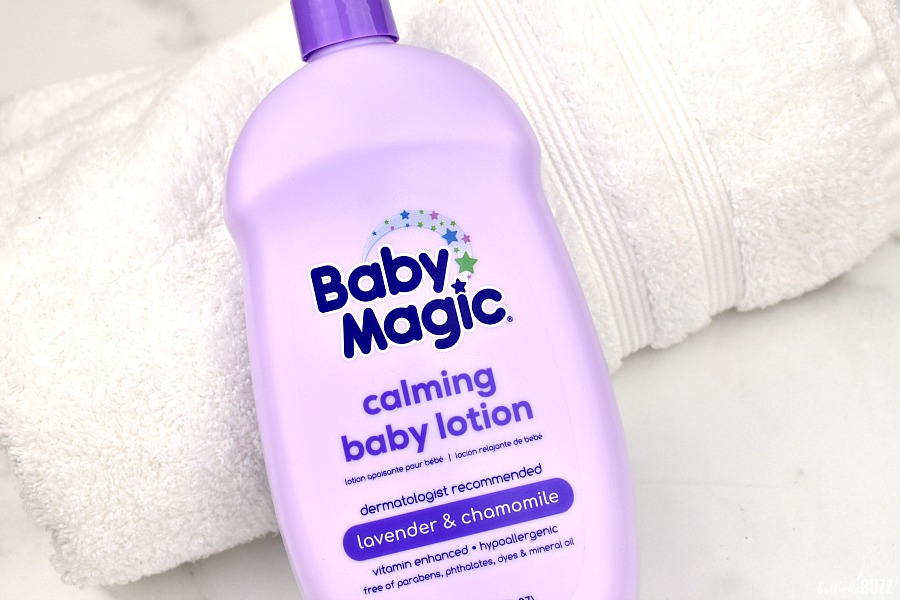 2. It's Creamy and Absorbs Easily
I like using lotions that are nice and creamy, not thin and watery. And I can't stand a lotion that doesn't absorn well and leaves your skin feeling sticky, oily, or both. This lotion is rich, creamy, and absorbs easily and completely. It leaves my skin feeling soft and moisturized – all day long.
3. It's Made by a Trusted Brand
Baby Magic has been loved by protective parents for over 65 years. It's made right here in the USA. It's current with the FDA standards and regulations. And I've never had any issues with it. All of this adds up to the fact that Baby Magic is a brand you can trust.
4. It Really Works
I kid you not. Baby Magic really works. It gets rid of my dry, itchy, flaky skin without any irritation or clogging. And it lasts all day. My hands, arms, elbows, knees, and feet stay soft and moisturized. It's a big part of my routine to keep my skin healthy
5. It Smells SO Good!
If you've ever used any of their products, then you know that they smell so good. It can easily take you back to the days when your child was a tiny baby. That soft, warm, clean scent.
The Calming Body Lotion has that same scent, with just the lightest hint of lavender and chamomile. So calming and relaxing.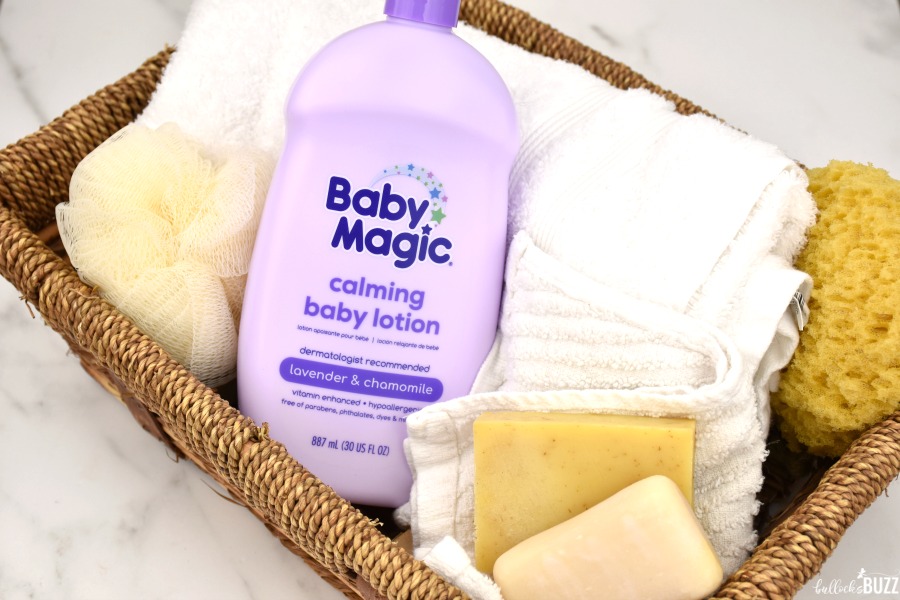 The next time you're needing baby lotion, baby oil, no-rinse wash or any other baby bath product give Baby Magic products a try. Whether it's for your children or yourself, they won't let you down!
Where Can I Buy Baby Magic Products?
Baby Magic has all sorts of great products that you can feel good about using on your children and yourself.
You can explore their products and purchase them on Amazon.com or on the Baby Magic website!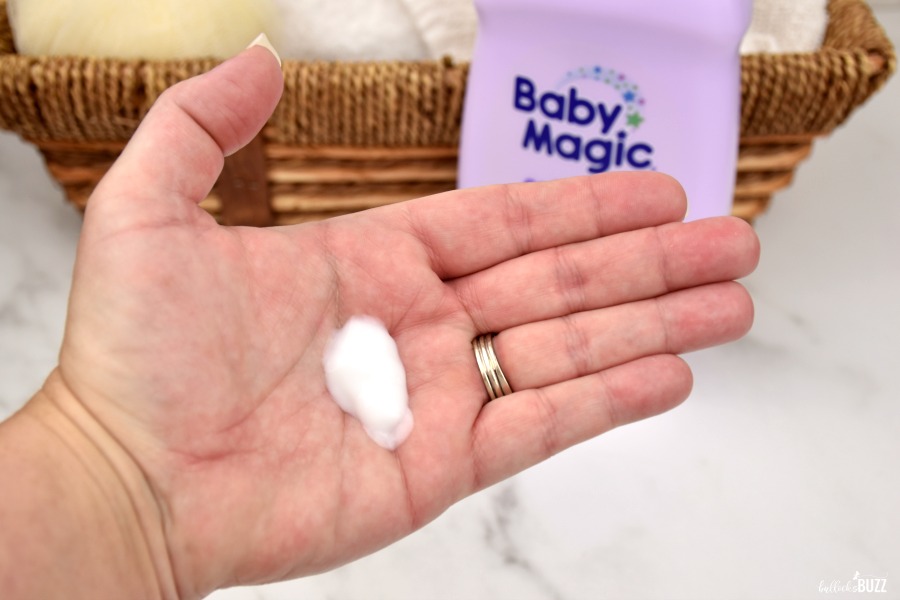 Baby Magic Coupon Offers
I don't know about y'all, but I love when I can save money on my favorite products. And I've got some great money-saving Baby Magic coupon offers (plus an awesome giveaway)!
Baby Magic Printable Coupon
The first one is a printable coupon that'll give you $1 off any ONE (1) Baby Magic Product. Woohoo! Simply click the coupon below above where it says 'Print Coupon' OR you can Get the coupon HERE!
*Active: 8/29/20 – 12/31/20
*Prints Per User 2
Additional Baby Magic Coupon!
And for those of you who receive Valpak in your snail mail, select households will receive an additional $1 off Baby Magic coupon! So be sure to open your Valpak envelope to see if you have one.
And while you're here, be sure to enter Savings.com's #LoveWithBabyMagic giveaway!
#LoveWithBabyMagic Giveaway
Throughout the month of September, there is an awesome Baby Magic giveaway where you could win a $100 e-gift card! Savings.com is giving away 10 (ten) $100 Visa e-gift cards on behalf of Baby Magic! Click the image below to enter!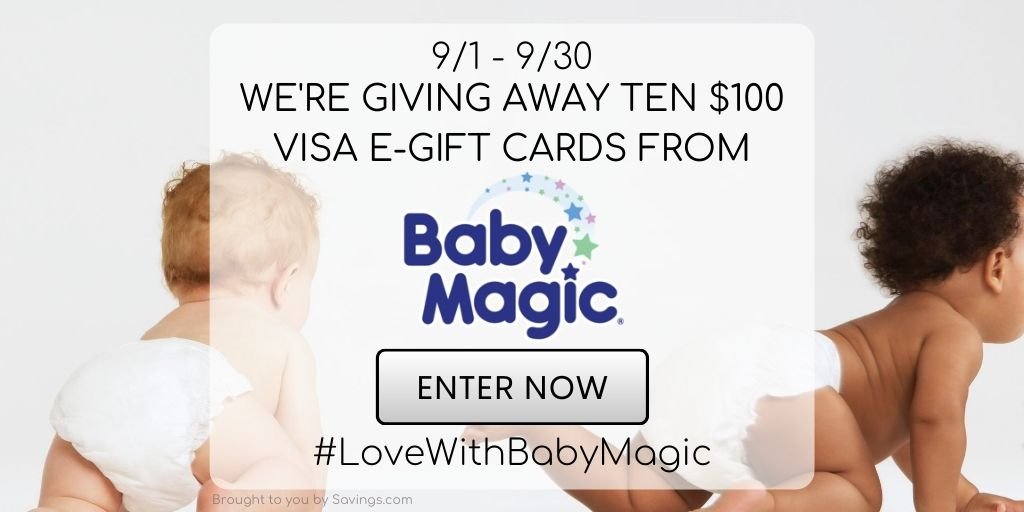 When: Giveaway runs from Tuesday, September 1st at 12:00 AM PT to Wednesday, September 30th at 11:59 PM PT.
What: Ten (10) winners will receive a $100 Visa e-gift card.
How: Entering is easy! Simply head to the Grocery page on Savings.com and submit your email address on the form on the page.
Winners will be chosen through a lottery drawing and notified on Thursday, October 1st via the email address you use to enter.
See the complete Official Rules for entry instructions, full prize descriptions, restrictions, and other important details.
Good luck!