It's always fun to have a patio at your home. Even if it is just a small space which you can use for meditation or a large area where you can actually entertain guests, a patio is always a welcome feature. And there are so many ways to add pizzaz to your patio to make it a truly welcoming space. But it is important to care for your patio so that it will serve you for many years. Here are three tips on how to care for your patio.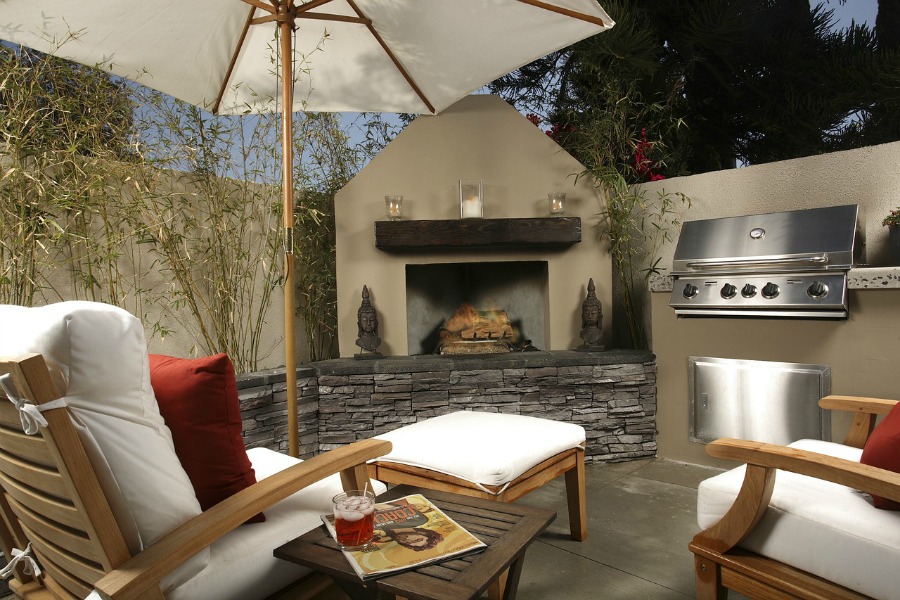 How to Care for Your Patio
Use these tips to keep your patio looking great for years to come.
Have a Regular Time for Cleaning Your Patio
One of the best ways to care for your patio is to clean it on a regular basis. Don't put off all the patio cleaning until the time that you just have to use it. Some homeowners only sweep and clean the patio when they have a party or guests coming. But it's important to do a little maintenance regularly if you want to keep your patio functional and beautiful for a long time.
If you only have a backyard patio slab, you want to brush off any debris you will find on your patio. It is also good to sweep your patio weekly so the dust and dirt will not accumulate.
If your patio has furniture, you will also need to clean it occasionally. For the floor, you might want to scrub away all the grime accumulated. If you see some mildew on the patio floor, you need to use a solution to get rid of it.
Tackle Cracks Early On
There are many factors that may cause your patio to look less than perfect. But even if you try your best to protect it, due to time and wear and tear, it is inevitable that there will be cracks here and there. So another way to care for your patio is to make sure you seal or repair any cracks as soon as possible. This will prevent any damage from getting bigger and make your patio look more unsightly.
You can do this yourself. Just do your research as there are several ways you can go about repairing your patio floor cracks. But if you do not have the patience to learn how to fix your backyard patio slab, there are many professional companies that can do this for you. 
Seal Your Patio
Another good way to care for your patio is to use a sealant to coat and protect it. Think of it as applying sunscreen. You use sunscreen to protect your skin from the harsh sun rays. Well, a sealant acts as protection for your patio.
A sealant will help your patio keep its color even if it is exposed to the sun all day long. Not only that, but it will also protect it from stains and will be able to absorb moisture. So even if you spill some drinks or even certain chemicals on your patio, it will still be protected.
It is important though, that you make sure you get the right type of sealant. This would depend on the material you use for your patio, whether it's wood, concrete or other materials. 
Final Thoughts on How to Care for Your Patio
A patio can easily be transformed into an outdoor oasis. And by using these tips on how to care for your patio, your outdoor space will be one you can enjoy for many years to come.