Are you looking to start a DIY project or get started on setting up a workshop for your project but not sure where to start? It can be intimidating trying to figure out the best way to install a metal building on your property as an efficient and cost-effective solution. But, don't let that stop you from embarking on these ambitious projects – metal buildings are actually one of the most versatile and fool-proof options in home improvement!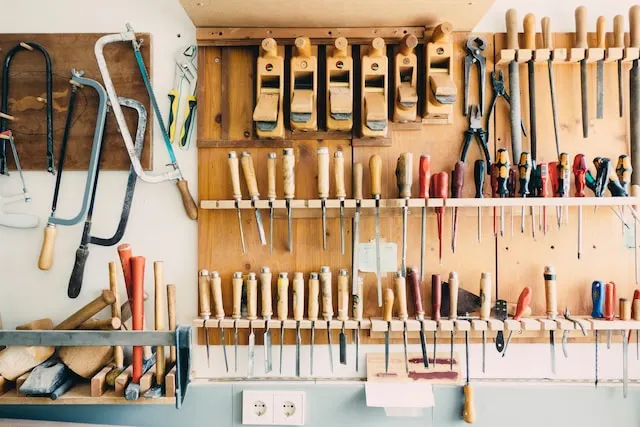 Here's your ultimate guide for setting up a workshop with metal buildings that can help take any DIY project from concept to completion.
Why Metal Buildings are Ideal for DIY Projects
Metal buildings have gained immense popularity over the years due to their durability, affordability, and versatility. In addition to being used for commercial and industrial purposes, these structures are perfect for DIY projects.
Metal buildings come in pre-engineered kits that are easy to assemble, allowing even the most inexperienced DIYers to construct their own buildings. With clear instructions and minimal hardware, the building process is streamlined and stress-free.
Metal buildings also require low maintenance, making them a practical and attractive choice for anyone looking to embark on a DIY project. If you're interested in setting up a workshop or building your own shed or garage, a metal building might just be the perfect solution for you.
What to Look for When Buying a Metal Building
Metal buildings have become increasingly popular in recent years due to their durability, affordability, and versatility. However, with so many options on the market, it can be overwhelming to choose the right one for your needs. When looking to buy a metal building, it's important to consider various factors such as material quality, design options, size, and pricing.
Many companies offer metal buildings that you can easily assemble and use as a workshop. It's a good idea to find out more online. Additionally, you should also assess the reputation of the supplier and their level of customer service. With careful research and attention to detail, you can find a metal building that is not only functional but also aesthetically pleasing and long-lasting.
How to Assemble a Metal Building
Assembling a metal building is a great way to have a durable and low-maintenance structure for a variety of purposes, such as a garage, workshop, or storage space. While there are many steps involved in setting up a workshop, it can be a rewarding experience to see your building take shape before your eyes.
One of the most important parts of assembling a metal building is ensuring that you have all the necessary tools and materials on hand before you start. From there, you will need to carefully follow the instructions provided by the manufacturer to ensure that the building is put together safely and securely. With some patience and attention to detail, you can have a fully functional metal building in no time!
Tips for Successfully Setting Up Your Workshop
Setting up a workshop can be a daunting task, especially if you're not sure where to start. However, with some careful planning and a bit of organization, you can create a space that is practical, efficient, and tailored specifically to your needs.
To get started, consider the layout of your space and how you will arrange your tools and equipment. It's important to have a plan in place for exactly what you'll be using your workshop for, so you can organize everything in a logical and streamlined way.
Ensure that you have enough storage space for all of your tools and materials, and invest in high-quality equipment that will last you for years to come. Finally, don't forget to put safety first – make sure that your workshop is well-ventilated and that you have all the necessary safety equipment on hand at all times.
With these tips in mind, you'll be well on your way to setting up a workshop that is perfect for all your DIY projects.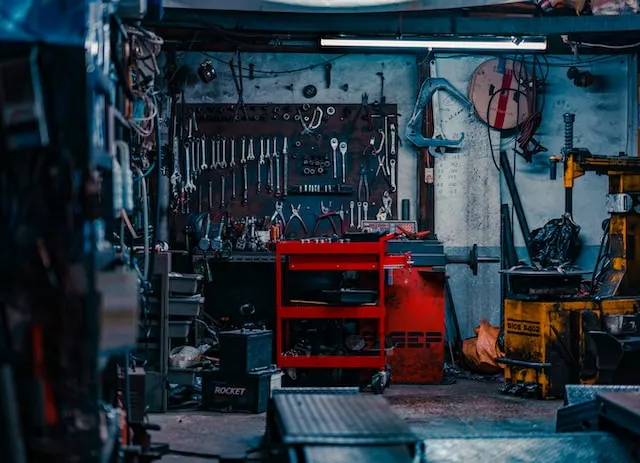 The Benefits of Having a Workshop Dedicated to DIY Projects
Imagine having the skills to create your own furniture, fix appliances without calling a repairman, or even build a window flower planter from an old window. With a dedicated DIY workshop, you can make all of these things a reality. The benefits are endless! Not only can you save money by doing tasks yourself, but you'll also develop new skills and gain a sense of pride and accomplishment.
Plus, working on DIY projects is a great stress reliever and can provide a much-needed break from the demands of daily life. So, whether you're a seasoned DIYer or a complete beginner, having a workshop dedicated to DIY projects is an investment in yourself and your future.
Make Your Workshop Space More Inviting and Functional
If you're someone who loves to DIY and frequently gets their hands dirty tinkering with tools and creating things, then the workshop is probably your favorite place in your home. However, it's not uncommon for this spot to become cluttered and uninviting, which can quickly put a damper on any creative endeavor. Fortunately, there are many ways to make your workshop space more functional and welcoming without breaking the bank.
By being mindful of storage solutions, lighting, and decor, you can transform your workshop into a space that inspires creativity, encourages productivity, and beckons you to stay awhile.
Durability and Cost of Metal Buildings
If you're in the market for a workshop, metal buildings are a great option for their durability and cost-effectiveness. Metal structures are incredibly sturdy and long-lasting, making them ideal for housing heavy equipment and tools. And, compared to traditional materials like wood or brick, metal buildings are much more affordable.
You'll save money on the initial construction costs, but also in the long term due to their minimal maintenance requirements. With a metal workshop, you can enjoy a reliable and resilient workspace without breaking the bank.
Metal buildings serve as an ideal option for setting up a workshop or storage space. Construct a well-built and efficient workshop that can handle any hobby or DIY project you have in mind with the sensible purchase of a metal building that has all the features needed to make your creative vision become a reality.
Create a functional and inviting workspace that will inspire your creativity when undertaking future projects while enjoying the many benefits of metal buildings dedicated to aiding DIY efforts