This post is sponsored by Cricket Wireless and Megan Media. All opinions expressed are my own. #HuntsvilleSTSA
I was engaged by Cricket Wireless to visit a local store and write about my experience.
After four years of having the same phone, it's way past time for a new one. My old smartphone no longer meets my needs, so for several months now, I've been looking for one that does. And since getting a new phone is a big investment, it's something that I take seriously.
Having learned that certain of my local Cricket wireless stores are under new management, I decided to check out their phones and plans.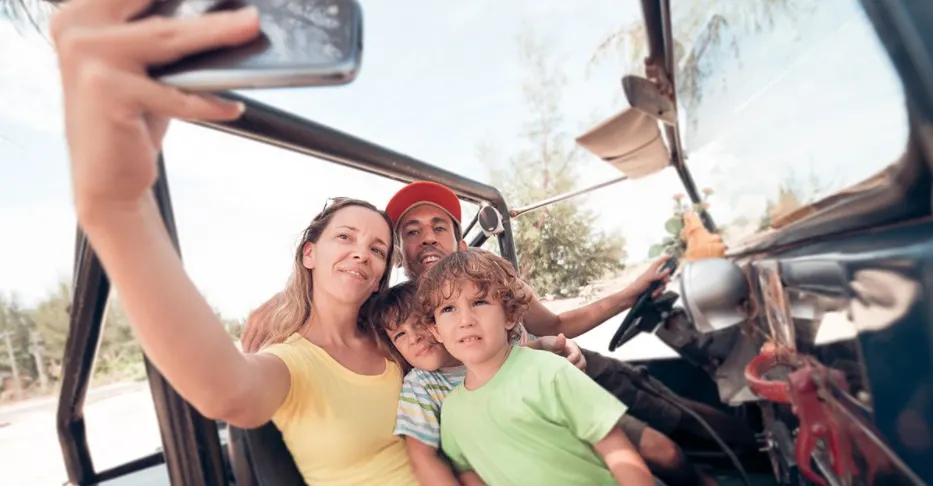 Huge Selection of Smartphones
Choosing the right phone can be overwhelming, but at the Cricket Wireless store, their team members are there to help make the process as easy and enjoyable as possible. When I go into the store, I'm greeted warmly, and the staff is always able to answer my questions, even if I'm not (yet) a Cricket customer.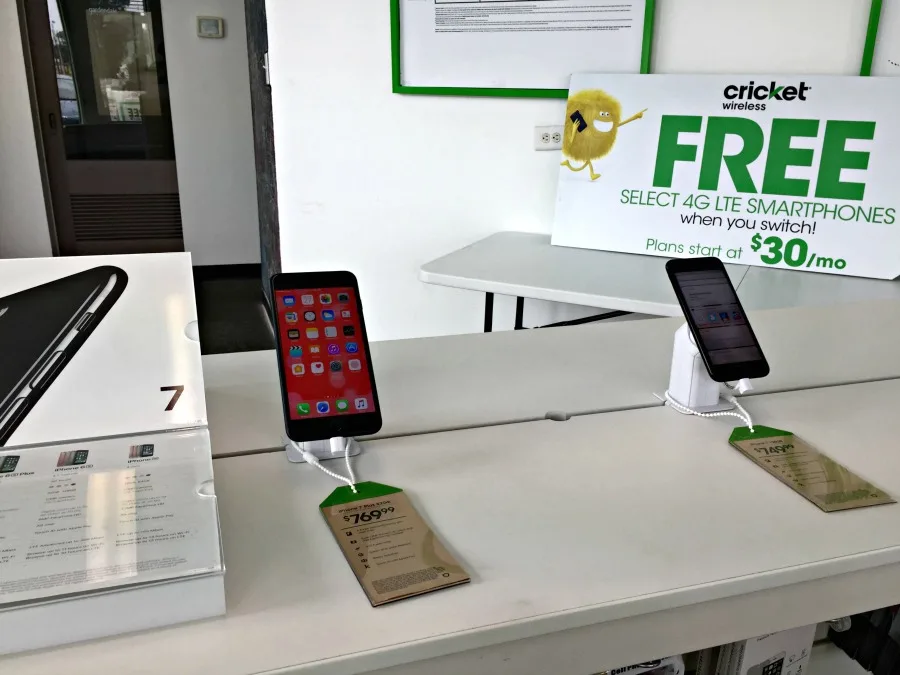 Not only do they make me feel at home, but Cricket also offers a great variety of premium smartphones — all of which will keep you connected for less on Cricket's reliable nationwide 4G LTE network.**** You can select one of four FREE 4G LTE smartphones!* Note that this requires service activation (in store up to $25), with a qualified plan (min. $30/mo.), port-in, and a new service line. The first month's service charge and applicable sales tax are due at sale (see pricing details below).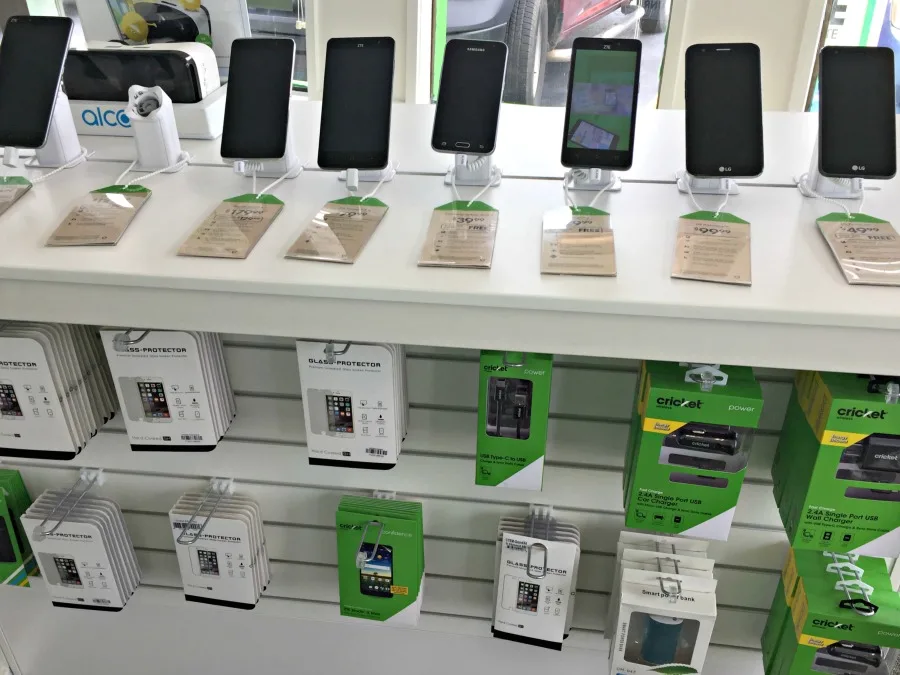 They also have a wonderful selection of cases and accessories.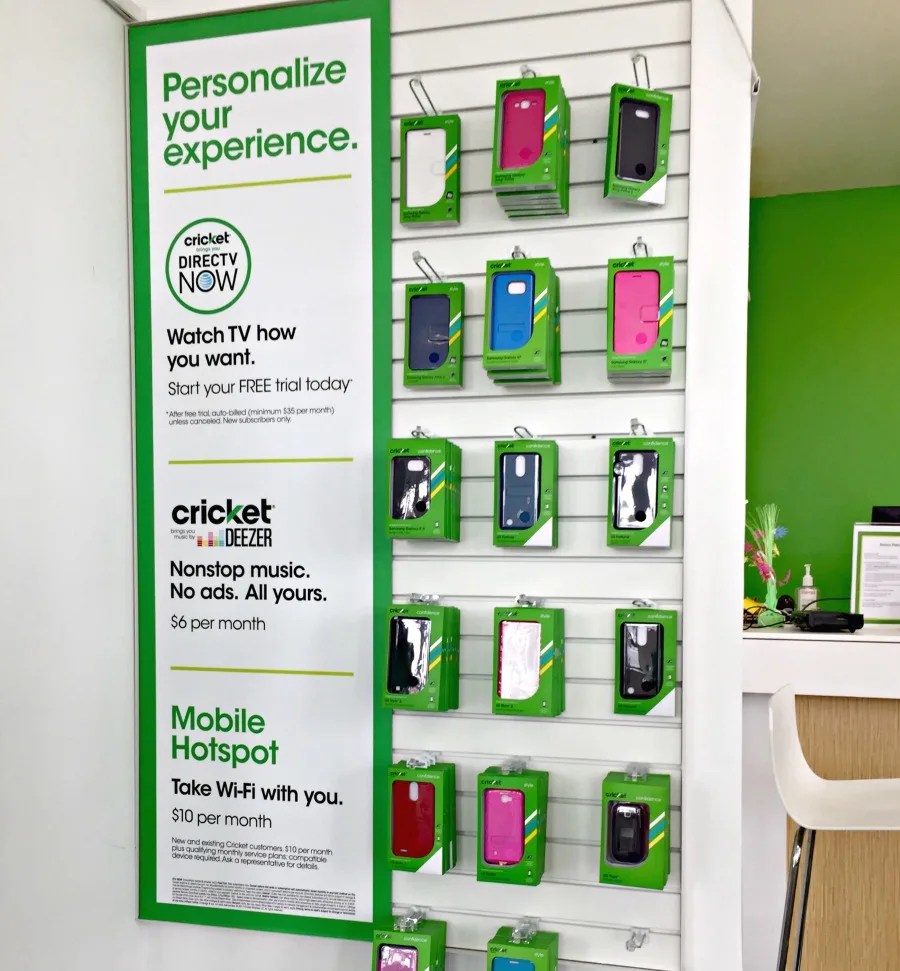 Cricket Wireless Plans
One of my biggest pet peeves with my current carrier — aside from being locked in a contract — is that I am practically paying more in monthly fees than I am for the cost of the service! When it comes to plans, Cricket has very simple, straightforward plan pricing starting at just $30 per month!** I also found out I can add my family too, for just $20/mo. per line with 5 lines (after group save discount applied).*** Best of all? There are no annual contracts, and monthly service fees are already included! It makes it easy to stay connected with all your friends and family!
Speaking of staying connected, Cricket's nationwide network offers more 4G LTE coverage than T-Mobile, MetroPCS, Sprint, or Boost!****
I know now that Cricket's goal is to make your mobile phone experience easy and bring simplicity to what can be quite a confusing process. They have superior customer service — available to help with all your needs — and it looks like I'll be doing some serious thinking about making the switch to Cricket. So make sure to visit a Cricket store near you!
Full Legal Disclosures:
*FREE 4G LTE smartphones: Excl. AT&T ports. Elig. Devices: Alcatel Streak, ZTE Sonata 3, LG Fortune, Samsung Amp 2 while supplies last. Return Fee: $25; add'l one-time fees (up to $3 Customer Assistance Fee) may apply. Restr's apply. Terms subject to change.
**Not elig. for Auto Pay credit or Group Save discount. Activ./upgrade (up to $25/line) & add'l fees & restr's apply. Pricing, avail., terms & data usage & speed & other restr's subject to change w/o notice. Coverage not avail. everywhere.
***Pricing: $40/mo plan required on all lines. Discount applies to lines 2-5 only on the same account. Discount per line varies. Not combinable with Auto Pay credit. Restr's apply, see cricketwireless.com/legal-info/group-save-terms-and-conditions.html. All terms subject to change at any time without notice. Coverage & svc not avail everywhere.
****Based on coverage in U.S. Download speeds max of 8Mbps (LTE)/4Mbps(4G). Compatible device req'd. 4G LTE not avail. everywhere.
This post is sponsored by Cricket Wireless and Megan Media. All opinions expressed are my own.