For many, the kitchen is the heart of the home. Unlike years ago, when kitchens were small and hidden away, we now spend a large portion of our daily life in the kitchen, and this isn't just when we're cooking. Families now congregate in the kitchen to chat, cook, party, and work, so having a perfectly planned area is crucial. Here is a guide to designing the perfect kitchen for your home.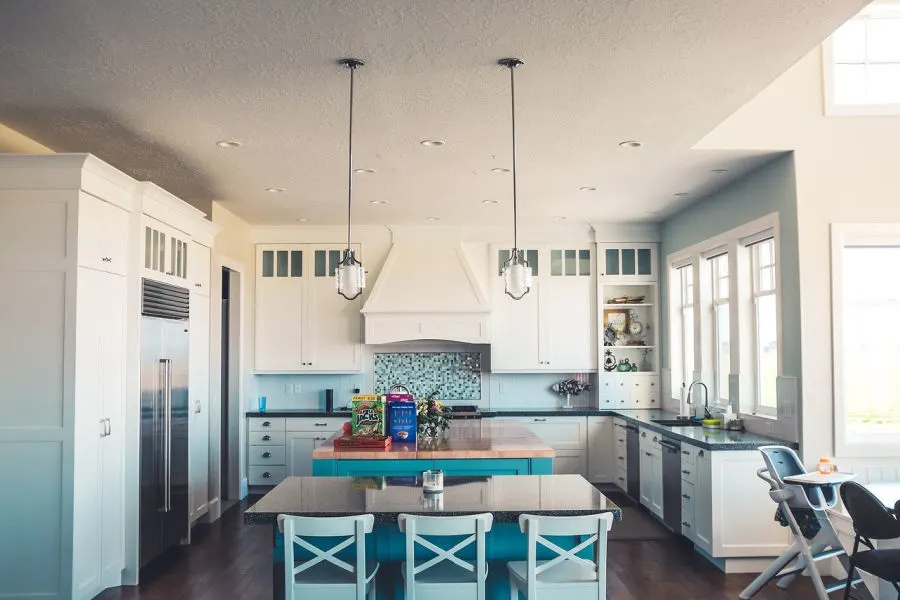 Utilize Every Square Inch
Everyone wants to have as much storage and facilities as possible in their kitchen, so it is essential when designing the perfect kitchen that you plan the layout as carefully as possible. Measure accurately and draw a scale plan of the room.
Look at kitchen stores online or gather some catalogs with cabinets and appliances' measurements and draw them into your project according to where you want them.
Utilize every nook and cranny and squeeze storage in everywhere you can. Install pull-out spice racks or tray cupboards in narrow spaces and wall cabinets or shelves as near to the ceiling as possible.
Once you have decided on a basic plan and drawn a draft, take it to a local kitchen store to engage the help of a professional kitchen designer who will put your ideas into action.
Hire the Professionals
If you are not a carpenter or kitchen fitter, do not even attempt to fit a kitchen yourself, as it could end up being a costly disaster. Instead, do the basic work of designing the perfect kitchen, then hire a reputable carpenter to install the units, as well as a plumber and an electrician.
It is of utmost importance that all white goods be installed correctly to be safe and that a circuit breaker is used to prevent electrical overload. Many kitchen suppliers employ professionals who will install the kitchen for you so that you don't have the hassle of trying to find your own contractors.
Think About What You Need
It is easy to get carried away when you view new kitchens and see all of the exciting appliances and gadgets. Before you start your journey of designing the perfect kitchen, make a list of the essential items and another list of the desirable things.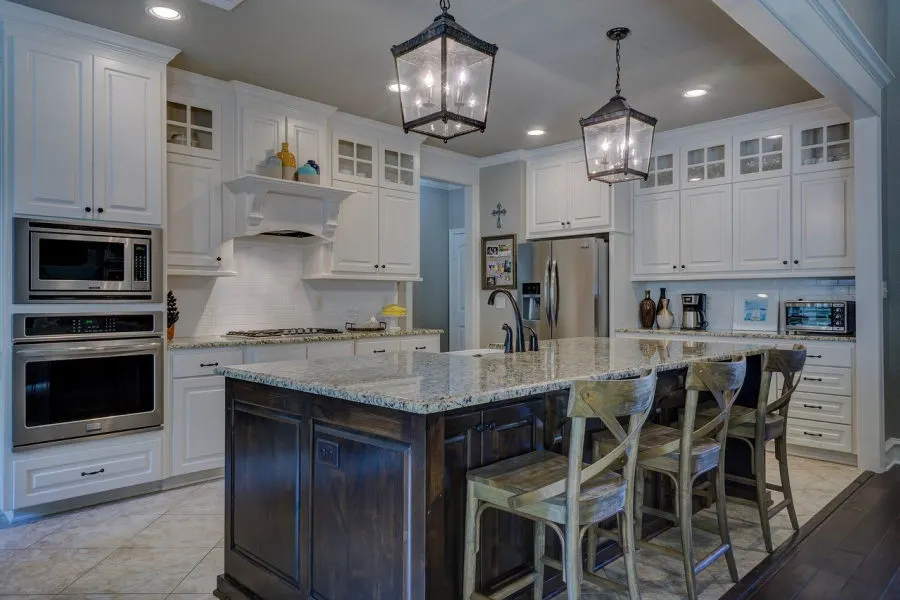 Stick to your budget, decide which items you require in your kitchen to carry out routine tasks, and then once you have made that decision, treat yourself to some luxury such as a built-in coffee machine or a wine cooler – if the budget allows.
When designing the perfect kitchen, you also need to think about how you live your life – do you want extra freezer capacity to store your batch cooking? A range oven to easily cook meals for your large family?
The Perfect Finish
When you're designing the perfect kitchen don't forget to think about the finishing touches. This includes the type of flooring you want, such as wooden boards, tiles, or vinyl. Often people opt for vinyl or wood as it can be warmer underfoot, and dishes are less likely to smash when accidentally dropped on it.
Don't forget to add interest and glamour to your kitchen by installing pendant lights above your kitchen island or painting the walls with a fabulous color to show the units off.
If your cupboards are modern, keep the wall bricks exposed and embrace the industrial look. Hang baskets or rustic cookware from the ceiling for a traditional farmhouse look. Let your imagination run free.