One of the most frustrating things about winter for a parent is keeping the kids busy and entertained while they are stuck indoors. The cold weather doesn't allow for outdoor play, and as kids get bored easily, havoc in the house can become commonplace. This is where DIY and crafting come in. Involve your kids in some fun crafts and DIYs and watch their eyes light up with joy. Here are some quick and easy DIY projects for kids that will help you keep them happy and busy this winter.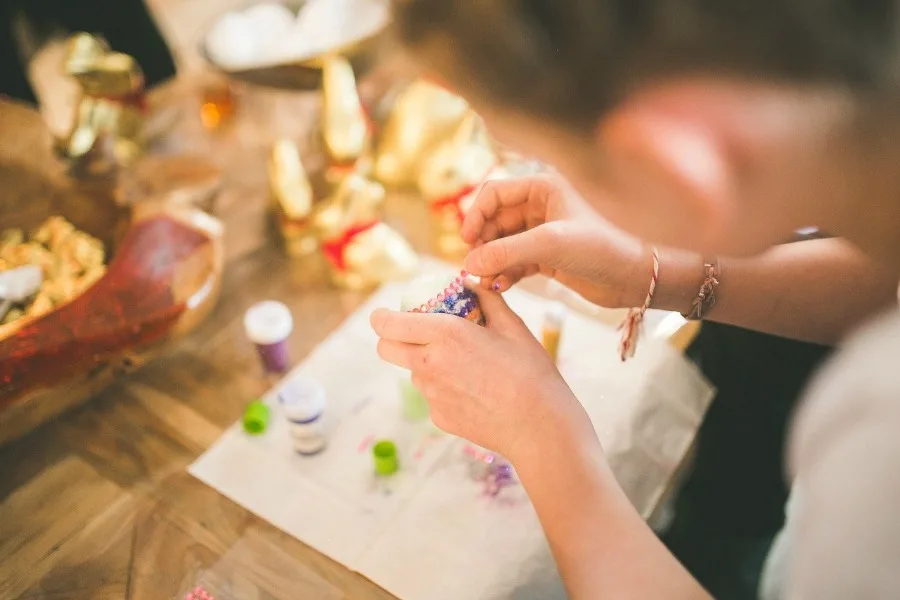 DIY Lanterns/ Lamps
Lamps and lanterns are one of the most beautiful elements of any interior or exterior space. Lighting plays a key role in accentuating your space and lanterns and lamp have a lot of creative margins to do that. Interestingly, you do not always have to buy super expensive lamps or lanterns for your house. You can create your own lanterns or lamps using upcycled items from your home instead. Look around the garage or attic and see what you can find to create beautiful lamps or hanging lanterns. Or try this easy lantern DIY project for kids.
In order to make a DIY lantern, find some mason jars or other jars lying around in your kitchen or storeroom. Even empty jam and mayonnaise jars will do great. The kids can either paint the jars using glass paint or decoupage them with translucent napkins. Then simply toss in a string of battery-operated fairy lights, or glue a battery-operated LED bulb to the inside of the lid and close it. Your DIY lantern is ready! Best of all, this DIY project for kids is so easy, they can create as many of them as they want.
Hanging Planters
Another simple DIY project for kids is to make a hanging planter. Upcycled DIY planters and hanging planters are not only a gorgeous addition to both your indoors and your lawn, but they are also a very eco-friendly design element. Hanging planters are also quite versatile because you can use them in many ways, whether you wish to plant an herb garden, vines or succulents.
You can create all sorts of planters and hanging planters with your kids. This activity will not only encourage recycling and upcycling, but it will also encourage them to take an interest in gardening. Here's one easy way to make an upcycled hanging planter with your kids.
Get some plastic water bottles or milk bottles. Use a crafters knife to cut off the top half of the bottles so that the lower half resembles the shape of a container. Next, have your kids paint their planters or they can leave them as they are. Fill the containers with garden compost and sand, then plant whatever type of plant you want and then hang your planters up. Need some plant ideas? You can easily propagate succulents and vines from cuttings, or you could use new plants from your local garden center.
No-Sew Tote Bags
Reusable tote bags for shopping are not only a hot trend but they are also highly encouraged as part of being more environmentally responsible. You can involve your kids in making beautiful and creative reusable tote bags for personal use. They could even make some totes and sell them! Here is a DIY tote bag idea that doesn't involve any sewing.
First, draw a pattern of a tote bag or get one online and print it out. Lay a sheet of cloth of your choice flat on a table and trace and cut out the pattern. Use a staple gun or a strong fabric glue to seal the three sides of the tote leaving the top side open. Then use some more staples or fabric glue to add the handles and your quick DIY tote bag is ready.
Final Thoughts on DIY Projects for Kids
These easy DIY projects for kids are a great way to pass time on bitter winter days! Not only will these projects encourage creativity, but they will also teach your kids the importance of upcycling and recycling. Happy crafting!