Must Have Garden Accessories
Getting your garden to look just the way you want it to isn't always easy. Gardening doesn't tend to be a skill that most of us are simply born with – instead, it's something we have to learn over time, and often there is plenty of trial and error involved! When you have finally got things into place, however, it can be very satisfying to sit back and admire the outdoor space that you created. The only issue is that it might not stay looking like that for all that long. Gardens are living and breathing things, subject to changing with the seasons and as plants die out to make way for new ones. To be a successful gardener, you have to be able to adapt to this and do everything you can to keep your garden looking fresh as it moves through its various cycles. Therefore, you will need a few tools and pieces of kit on your side to help you do so. Here are the key garden accessories you need to keep your great outdoors looking trim.
A good lawnmower
There isn't much that makes a garden look more unkempt than an overgrown lawn. If you have to wade through knee-high wisps and weeds just to get to your garden bench, it could be a sign that you need to get cutting. The kind of lawnmower you go for generally depends on how large your lawn area is. If it's very small, you may not even need a mower at all – a good pair of garden shears could suffice. At the other end of the spectrum, if you have a very large garden or if you own a lot of a land, a lawn tractor could be the best option for you.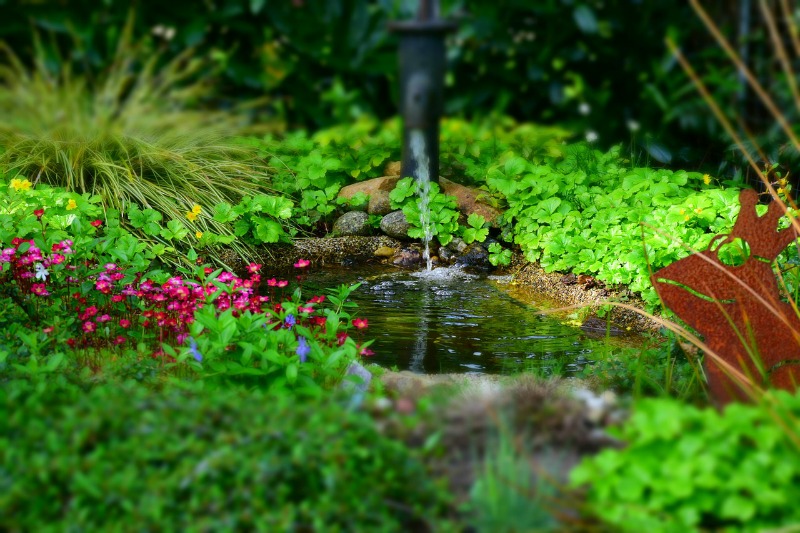 Image via Pixabay
Pond liners
Plenty of people these days install ponds in their gardens to add a sense of tranquillity to their outdoor space. Ponds are great for attracting wildlife to your garden and can also be home to plenty of interesting oxidising plant life. However, ponds require a fair amount of maintenance, and if you're not willing to take care of it, your pond could end up a little worse for wear. One vital purchase are pond liners from leading manufacturers, as they give your pond a barrier between the water and the surrounding earth, meaning your water stays clear and weed-free.
Anti-pest tools
We all wish we could have a completely natural garden – but unfortunately, in most residential areas, it isn't always possible to achieve this. Insects and other pests can regularly ravage our gardens, eating plants, digging holes and destroying all our hard work. While the majority of people would find it inhumane to destroy these pests just because they are causing us an inconvenience, most of us don't fancy sharing our garden with them either. Fences, copper wiring, and certain scents can all be used to deter everything from slugs right up to larger pests like neighborhood cats and foxes, so take the measures you deem necessary.