Unfortunately it is true. The older you get the slower your metabolism and the less energy you have. And with summer officially here, as much as I love the warmer weather, I am just not comfortable grabbing the bikini and hitting the beach. Although I have tried a few weight loss and diet products, I prefer not to use anything that isn't natural or organic. And then I heard about Fit Tea.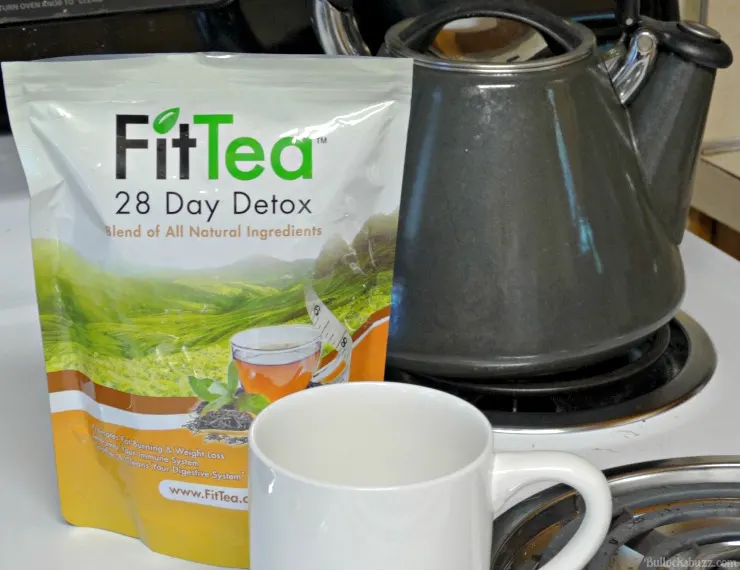 Natural teas like FitTea have been used all over the world for thousands of years for weight loss and increased energy which helps anyone with a fitness program. While I have always enjoyed tea, especially green tea and oolong, for some reason, I never took it seriously enough as far as weight loss is concerned.
So finally, after reading one Fit Tea review after another, and hearing about the fabulous FitTea results, I decided to give it a try!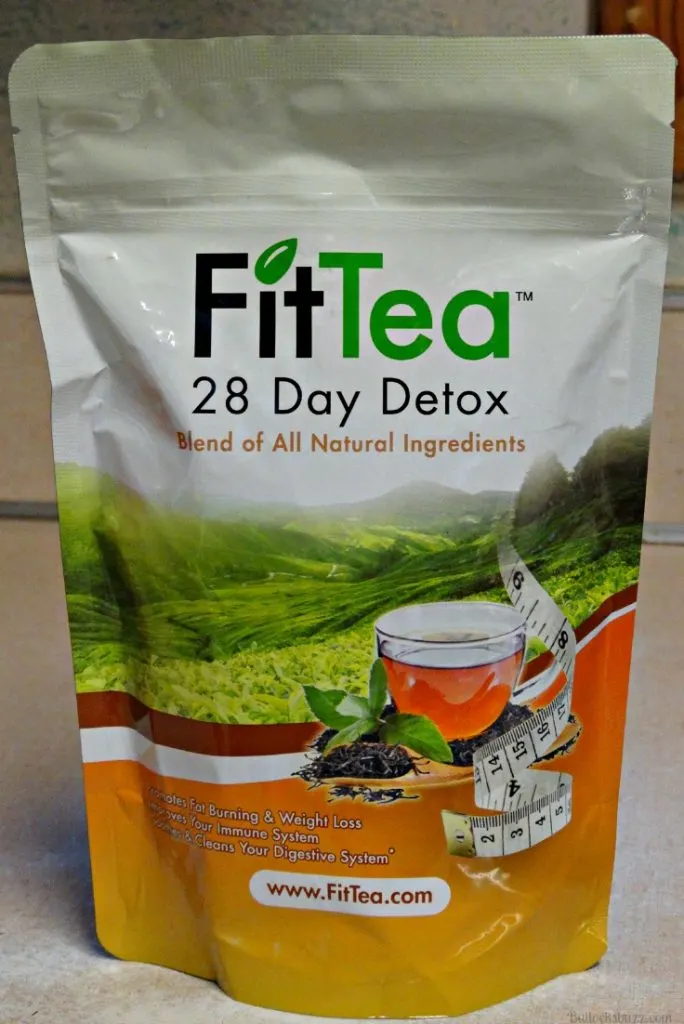 What Is FitTea?
FitTea is a blend of all natural ingredients including organic Green Tea, Oolong Wu Yu, organic rooibos, ginger, pomegranate, guarana, birch, corn, honey powder, and Stevia for a bit of natural sweetness.
These ingredients not only provide a safe, natural and fast-working detox, but they also help promote weight loss, increase energy levels, suppress the appetite, improve your immune system, and soothe and cleanse your digestive system.
Full of natural antioxidants and antimicrobial properties, FitTea can also help keep your body healthy and strong. Plus when combined with your workout, you will find that FitTea gives you an awesome natural boost of energy to help you work harder and burn more fat.
If you've had FitTea in the past, then you remember that you had to use a strainer since the tea came loose, well now it also comes in these handy tea bags so all you have to do is add one tea bag to a cup of near boiling water, then let it steep for 3 to 5 minutes. Remove the bag and enjoy!
According to the box, the best time to drink it is either first thing in the morning or before a workout. I've been drinking it for the last 11 days, and already I can tell a big difference in how I feel.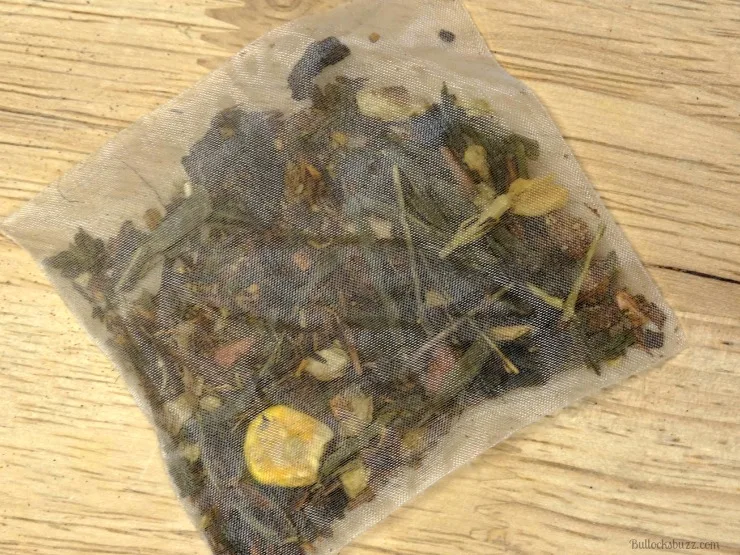 My usual routine is to get up in the mornings, get everyone fed, packed and off to work, school or camp. Once I return home, I take about 15 to 20 minutes to sit down with a cup or coffee or most recently, tea, and plan my day. I'll then head out on an early morning walk before it gets too hot, then return home, shower and get to work.
Before I began drinking FitTea in the mornings, I had not been feeling my best. Despite trying to eat better and the exercise, my energy was down, my mood was down, and my body was always tired. I couldn't wait to see if this tea would do as advertised and help.
The first thing I noticed about FitTea was the scent. As soon as I opened the resealable bag, a hint of aroma that is best described as a blend of teas, herbs and spices, enveloped me. That was encouraging!
The next thing that caught my attention was the tea bag itself. I could actually see all of the different ingredients through the tea bag, including little kernels of corn! As soon as the water was ready, I added the bag and let it steep for around 3.5 minutes.
As it steeped the fragrance got stronger and even more wonderful, and as soon as I took my first sip, I knew I had found a tea I loved!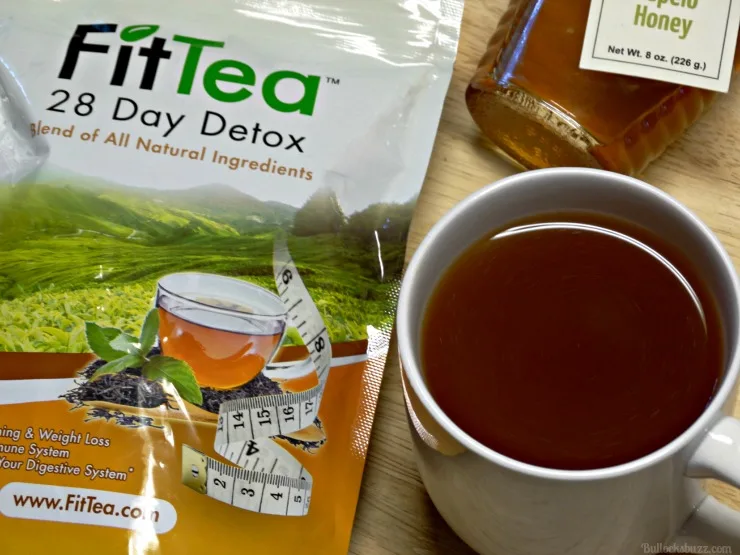 Much to my surprise, it was far from bland and even had a hint of sweetness from the Stevia. Every sip was delicious, and filled with herbal undertones. Now every morning I look forward to that nice hot cup of tea!
Sometimes I'll add a small bit of organic honey, and others some lemon, but honestly, this tea has such a great taste that neither is truly needed.
I still have 17 days left in my 28 day FitTea Detox, and already I feel so much better. Those feelings of weariness are gone, and I have noticed a marked improvement in my energy levels.
Before I began drinking FitTea, I would return from my morning walk drained. The energy that was there at the beginning of my walk faded away with every step. Now that energy remains throughout the entire walk, and I no longer feel as drained as I used to once the walk was finished.
And that dragging feeling I would get about halfway through the day, especially after lunch, is much less noticeable. I also no longer feel heavy and bloated like I would after meals, and my digestive system is more on track than before.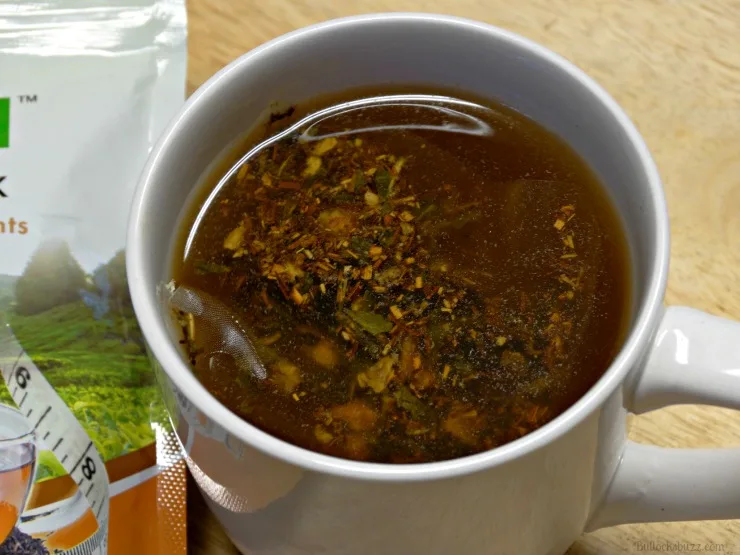 As far as weight, I am already down close to 3.5 pounds! Of course to get the best weight loss from FitTea it is recommended that you stay hydrated with plenty of water, exercise regularly 3 to 5 times per week, and eat healthy and balanced meals – all of which I have been doing.
In addition, FitTea has helped suppress my appetite which makes it easier to avoid snacking during the day!
Last, but far from least, I love that this tea doesn't make you feel the least bit jittery like a lot of other weight loss products can do. And if you are worried about the caffeine content in the tea, FitTea also offers a decaf FitTea. The ingredients are it are Holy basil (Tulsi) spearmint, rosehips, lemon myrtle, and linden blossoms.
FitTea tea tastes good and makes your body feel good too, not just for a few hours, but for the entire day! Still not sure if FitTea is a good fit for you?
Learn more, or purchase some for yourself today, at FitTea.com or on Amazon! There are several different packages and products available. "Give us a few weeks, and we will give you a new waistline"!
Have you tried FitTea before? If so, did it work for you?