If you're wondering how to find a good plumber, keep reading!
People hire plumbers to get a variety of jobs done. Has a faucet sprung a leak? Is it time to have a washer replaced with a new one? Or, perhaps, you need to install plumbing in a newly constructed home?
No matter what type of plumbing work needs to be done, you need to know how to find a good plumber, one which you can trust. A professional, experienced plumber who can assist you with all of your plumbing needs.
Actually, it's not a problem to find a plumber these days. The reality is, lots of plumbers are available in every area. However, you should aim to hire a highly-skilled plumber, who is dedicated to what he or she is doing and who can do a great job. That's why hiring a good plumber can be a challenging task.
Obviously, you should know what to look for in a good plumber. Today, we'll provide you with some tips on how to find a good plumber. Hopefully, this will help you make a smart choice!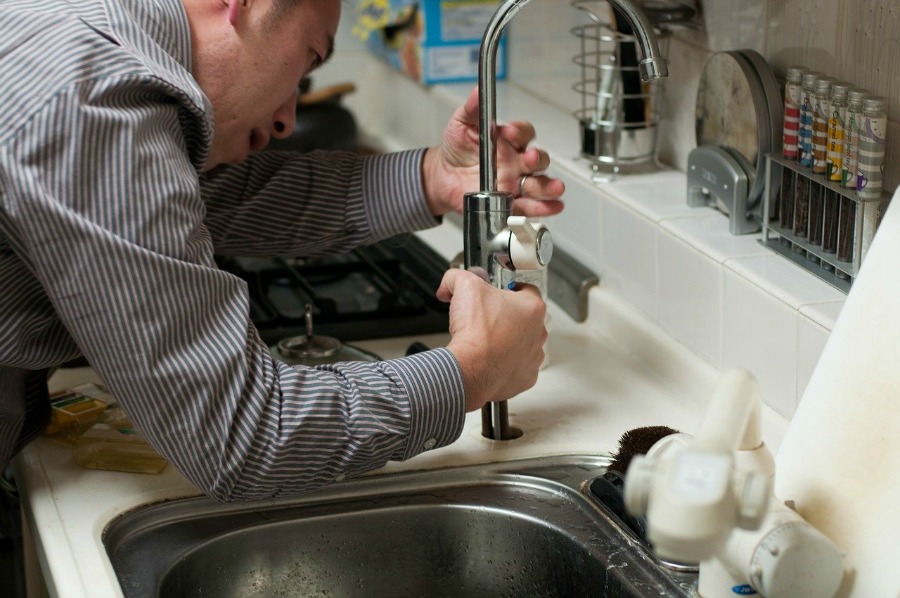 Ask for Recommendations
The easiest way to find a good plumber is to make use of someone's recommendations. Have your friends or relatives hired a plumber recently? Or, maybe, they use a good plumber for their needs regularly? If so, you should ask them to give you the plumber's contacts.
Have you moved to a new place recently? In this case, you should ask your neighbors who is a reputable plumber in the area. If your neighbors are happy with a plumber, this plumber can do great job for you as well.
Check for License and Insurance
Another thing to keep in mind when figuring out how to find a good plumber is to pick one that has their plumber's license and is insured. In fact, you should only deal only with plumbers who are properly licensed and fully insured. Such plumbers have all the necessary knowledge, skills, equipment, and tools to do different types of plumbing work.
Familiarize yourself with the plumber's insurance policy. Ask plumbers to show you insurance certificates before hiring. Give preference to those plumbers with a minimum of $500,000 in liability insurance and an up-to-date workman's comp policy.
Also, you need to make sure that the plumber of your choice is licensed. While laws are different in every state, in most cases, the license is required if the cost of plumbing work exceeds $500. You can check the information about the plumber's license on your state website.
Bear in mind that the reliable plumbers always carry copies of licenses as well as insurance certificates with them. Such plumbers are always ready to show the documents to their clients upon a special request
Check Experience
Another consideration when learning how to find a good plumber is to check their experience. Without a doubt, the quality of plumbing works depends a lot on the plumber's experience.
Give preference to highly experienced plumbers, who have been working on the market for 5 – 10 years. It's also important to note that highly experienced plumbers are always ready to show pictures of their work to potential customers.
Check for Complaints
Of course, you should deal only with the plumbers, who have built a good reputation on the market. If you have the time, then it makes sense for you to investigate the plumbers of your choice.
Take some time to do the research and analyze customer reviews of plumbers before hiring. Check what people say about the plumbers of your choice on Google, Yelp, local directories, and review sites.
You can also contact the Better Business Bureau to check your plumbers of choice for complaints. This organization can also provide you with information on any specific complaints against the plumber's license.
It's pretty clear that you should avoid dealing with those plumbers, who have too many negative customer reviews and complaints.
Get An Estimate
When looking at how to find a good plumber, you should also consider estimates. Be very wary of plumbers who give you an estimate over the phone. A professional plumber will always want to look at the issue first before giving an estimate of the total cost of repairs.
Additionally, a professional, experienced plumber will include the cost of materials in the estimate, not add it on while working to fix your problem. An easy way to verify this issue is to ask the plumber you're considering if the estimate includes both parts and labor.
Final Thoughts on How to Find a Good Plumber
Hiring a plumber is a significant decision. One that can either bring financial heartache or produce the results you desire. By using these general tips and suggestions on how to find a good plumber, you should be ready to hire the best plumber for you.