Finding a comfortable mattress has become something of a challenge with my husband and I. I kid you not when I say we have bought 4 mattresses in the 7 years we've been together. Our last one we even went so far as to buy a premium mattress with an adjustable base. Eight months later, I am once again waking up in the middle of the night with my back killing me and no choice but to move to the couch to sleep. So when Nectar Mattress contacted me about reviewing one of their mattresses, I was more than willing to give it a try!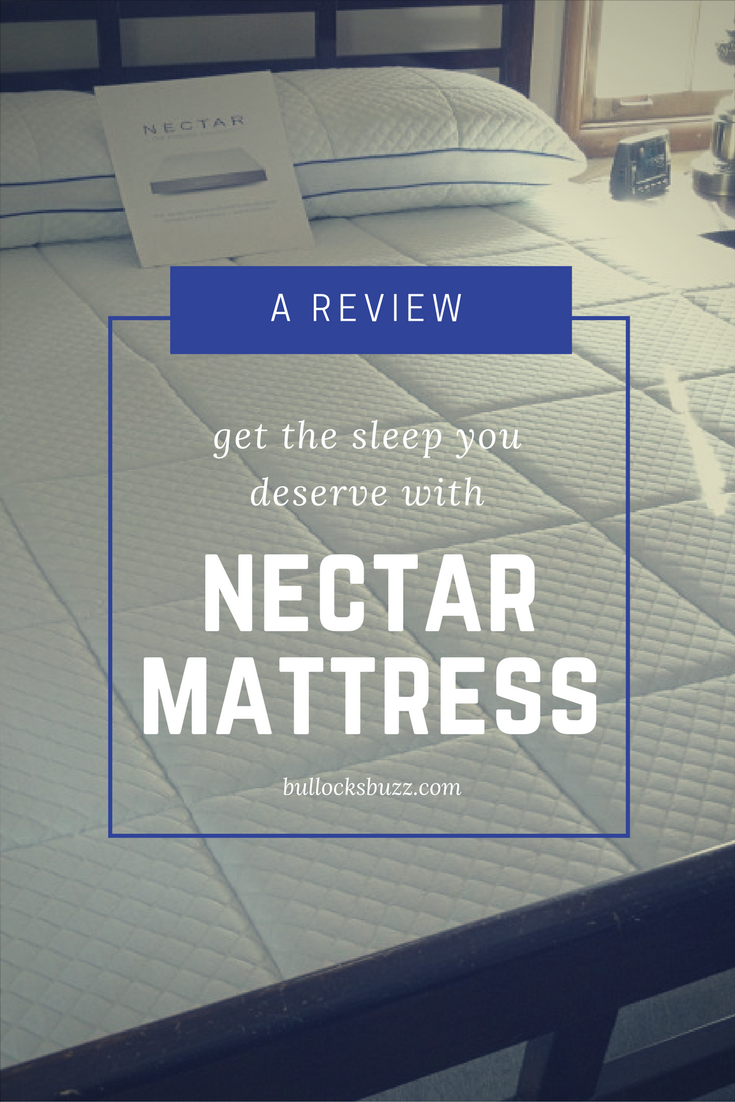 Okay, so I will admit that at first I was extremely skeptical. After all, a $2000 memory foam mattress wasn't working out, so how in the world could an in-a-box foam mattress that costs less than half of our current one be any better? Well, much to my surprise, it is! Let me tell you why….
About Nectar Mattresses
First of all, a little background. Nectar Mattresses are made by veterans of the mattress industry. They know the good, the bad and the ugly about mattresses, and their goal is to help consumers buy a quality mattress easily and affordably. Using their combined experience, they have designed the Nectar Mattress, a memory foam mattress that stands out and outperforms many others.
Each Nectar mattress is made out of 5 different layers including:
Tencel Cooling Cover – this layer works to promote air circulation, wick away heat and is dust mite and bedbug resistant. If you get hot while sleeping, you'll love this feature! Together with Nectar's top layer of quilted gel memory foam, you'll sleep much cooler. It's also bedbug and dust mite resistant!
Quilted Gel Memory Foam – this layer provides loft and air circulation while contouring to your body.
Gel Memory Foam – this layer works to evenly distribute your weight and provide pressure relief. It also reinforces the contouring and serves as part of a stable foundation.
Adaptive HI Core Memory Foam – this layer of Recovery foam is another support layer that works to support the body while providing rebound and bounce.
Breathing Base Layer – the fifth layer is yet another support layer that reinforces the other contour and support layers while serving as a stable foundation for the entire mattress.
All together the five layers give you firmer support and softer rest. And speaking of support, Nectar mattresses are made in just one level of firmness that is engineered to work well with most sleepers. In mattress terms, you'd describe it as a medium-firm.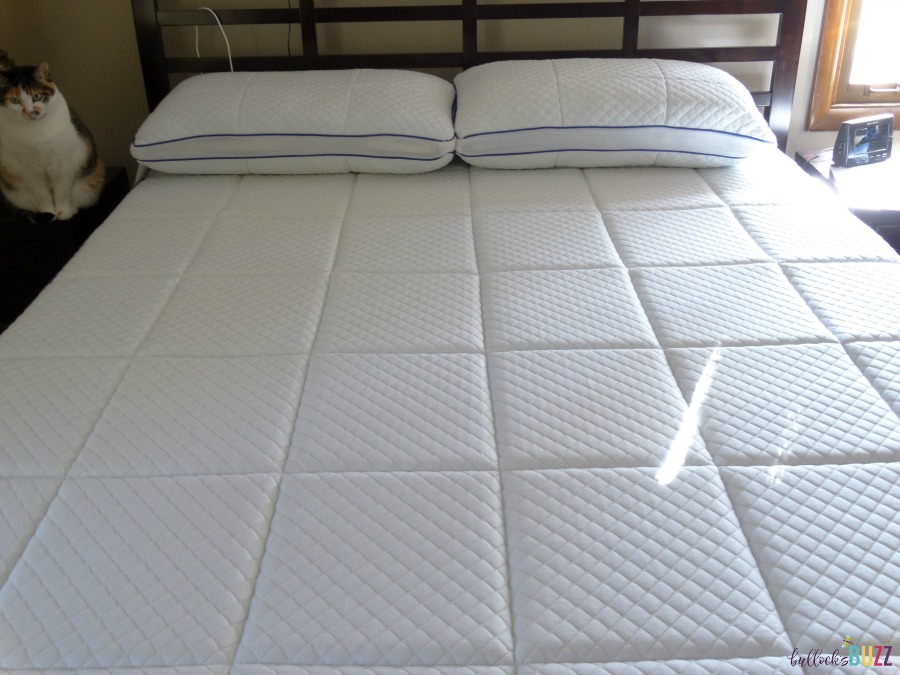 Best of all, Nectar mattresses are extremely affordable and they offer several amazing policies which I feel makes them stand out from other similar mattress companies. These policies include:
a 365 Night Home Trial. Yes, you read that right! You get one entire year to try it out and discover whether or not it's the bed for you.
Free shipping and returns
the Forever Warranty! Like most people would, I kept looking for that asterick that leads to the catch presented in teeny tiny writing, but there isn't one! It's not a gimmick, either. On their website, Nectar clearly states that the mattress is covered against workmanship and material defects for as long as you own it.
Now if those aren't enough reasons to love this mattress, here are several more..
5 Reasons to Love Nectar Mattress
Easy Delivery
It doesn't get much easier than having a mattress delivered right to your front door. When our queen size Nectar mattress arrived, it was conveniently compressed and rolled inside a blue outer bag. Once we removed that, it was inside another sturdy carrying bag, complete with handles for easy transport.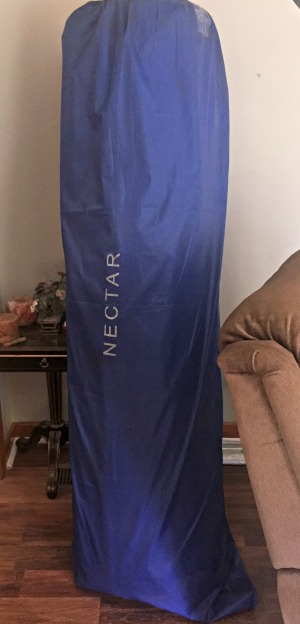 Simple Set Up
Setting up our new mattress consisted of just a few quick steps. It is quite heavy, about 74 pounds for the Queen, so you will want to open the mattress where you are planning on setting it up. After removing our old mattress, we placed the Nectar in its carrying bag on our bed's adjustable base. Next, we removed the mattress from the bag and discovered what reminded me of a giant Swiss Roll wrapped in thick plastic.
The mattress does come with a special cutting tool which is what is recommended you use to remove the plastic. However, in our excitement, we completely overlooked the tool until after we had our mattress out of the plastic wrap. Luckily my husband was extra careful and had the plastic cut off without any damage to the mattress. Do yourself a favor though and find and use the provided tool so you avoid accidentally cutting into your new mattress from using a knife or scissors.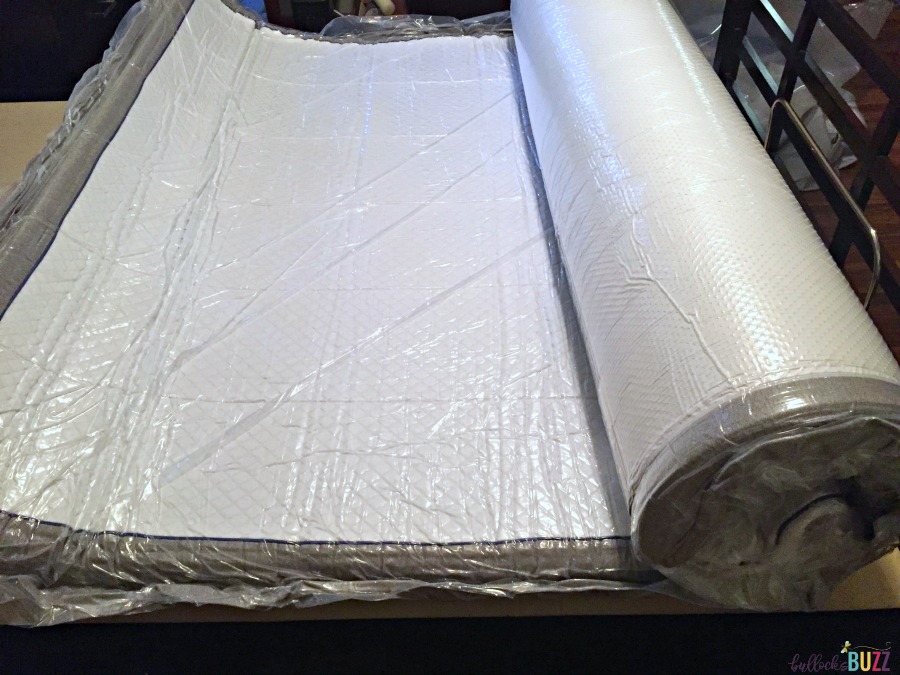 Once we had the mattress out of the plastic, we helped it unroll, centered it on the base. and left it to do its thing. According to the company, it can take anywhere from one to three days for your new mattress to fully inflate. However, ours was mostly inflated in a little over an hour.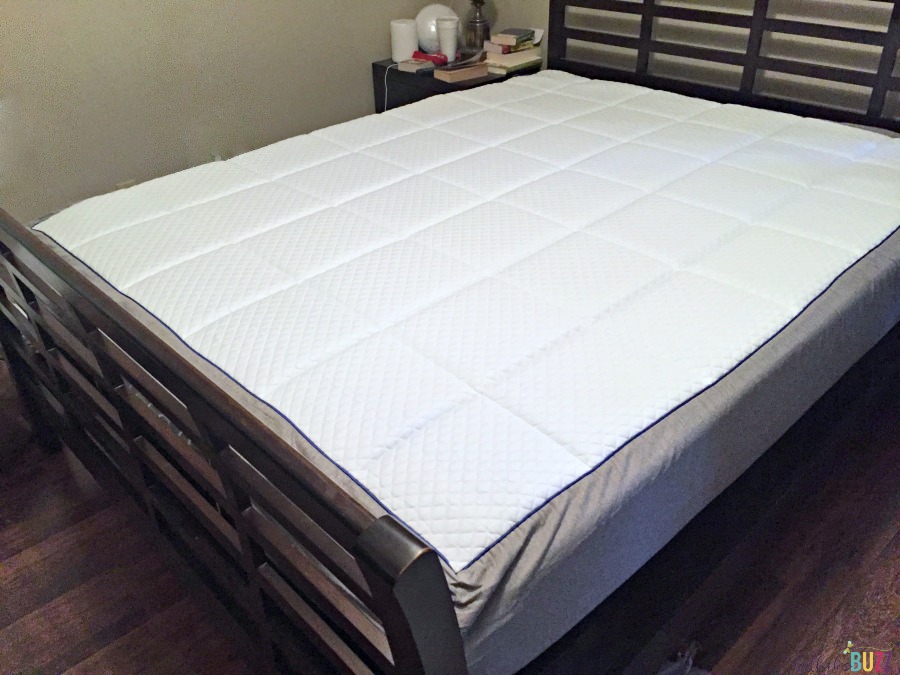 We unboxed our Nectar mattress about two hours before dinner, and we slept on it that night. Sure, over the next few days I did notice some additional inflation by checking the corners for fullness, but we slept wonderfully that night.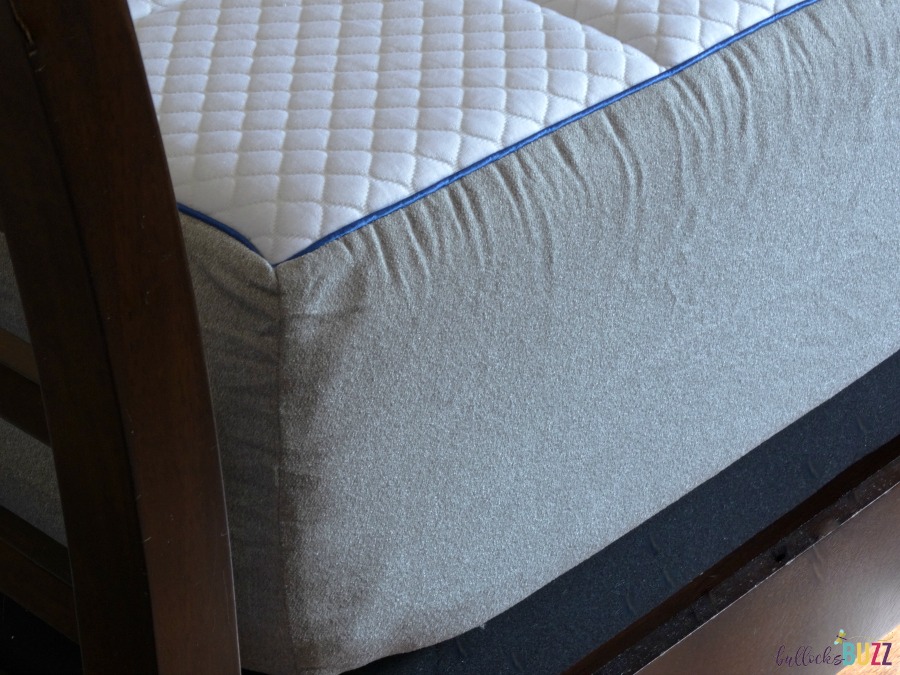 As an added bonus, there were two queen-size memory foam pillows included with the mattress! These inflated in much the same way as the mattress and are extremely comfortable providing medium-firm support.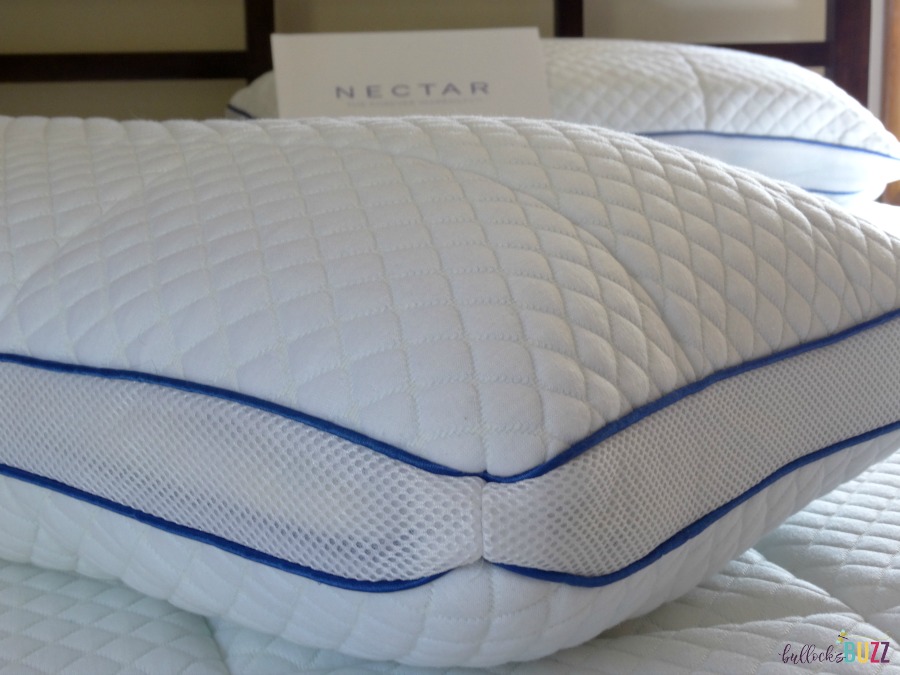 Check out my unboxing video below to see exactly what to expect.
No Toxic PFOS Odorsthat helps me breath much easier (pun intended). If you want more information on this, I recommend you read this Nectar review. They go into detail about this topic.
If you've ever owned a foam mattress then you know that they can give off an odor. This is called off-gassing, and depending on the quality of the materials used, that odor can be very noticeable and possibly even toxic.
Did I notice an odor with our new Nectar mattress? I did. Was it over-powering? Nope, and it was gone quickly. Was I worried about what I was breathing in? Not at all. Why not? Because all Nectar Mattress are CertiPUR-US® Certified. This means that each one is made without any ozone depleters, TDCPP, PBDEs, lead or mercury. And that helps me breath much easier (pun intended). If you want more information on this, I recommend you read this Nectar review. They go into detail about this topic.
Extra Comfort
One of the most important qualities I look for when buying a new mattress is comfort. To start with, the Nectar Mattress has a very soft, quilted top cover. This top is nice and plush and can easily be spot-cleaned should you need to. As I mentioned above, it's also bedbug and dust mite resistant, which makes it perfect for anyone with allergies!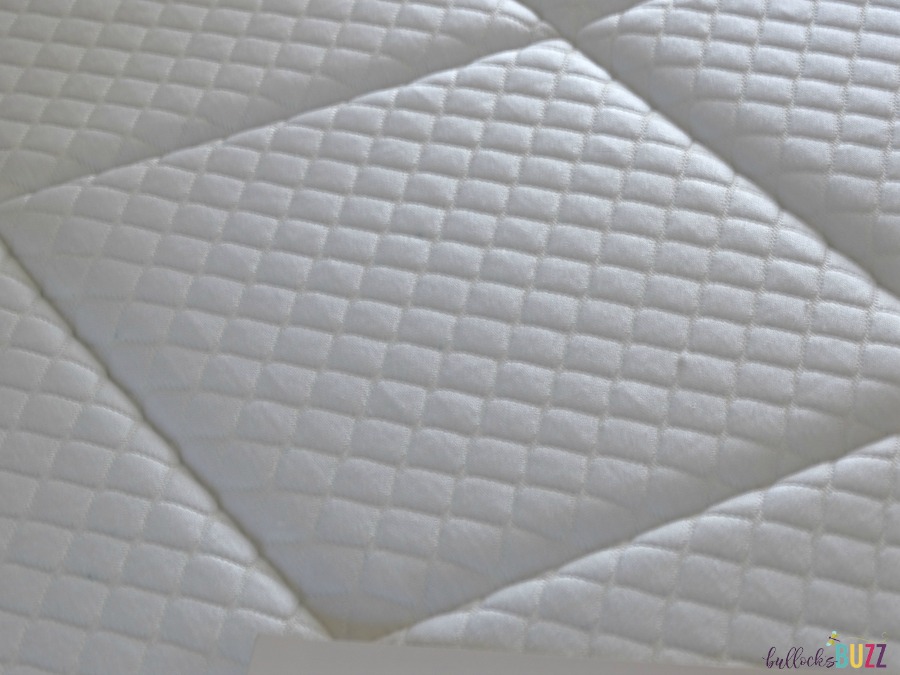 The bed itself is so comfy! To me, it provides the support of a firm mattress along with the comfort of a pillow top. Plus, it really does sleep incredibly cool. I can't begin to tell you how nice it is to finally sleep through the night and wake feeling well-rested and refreshed!
Awesome Price and Warranty
Another important quality when buying a mattress is the price and warranty. There are a lot of mattresses out there that are super expensive, but the Nectar Mattress is just the right price. Depending on size, you can expect to pay between $400 to $900. And you just can't beat the 365 night home trial and Forever Warranty.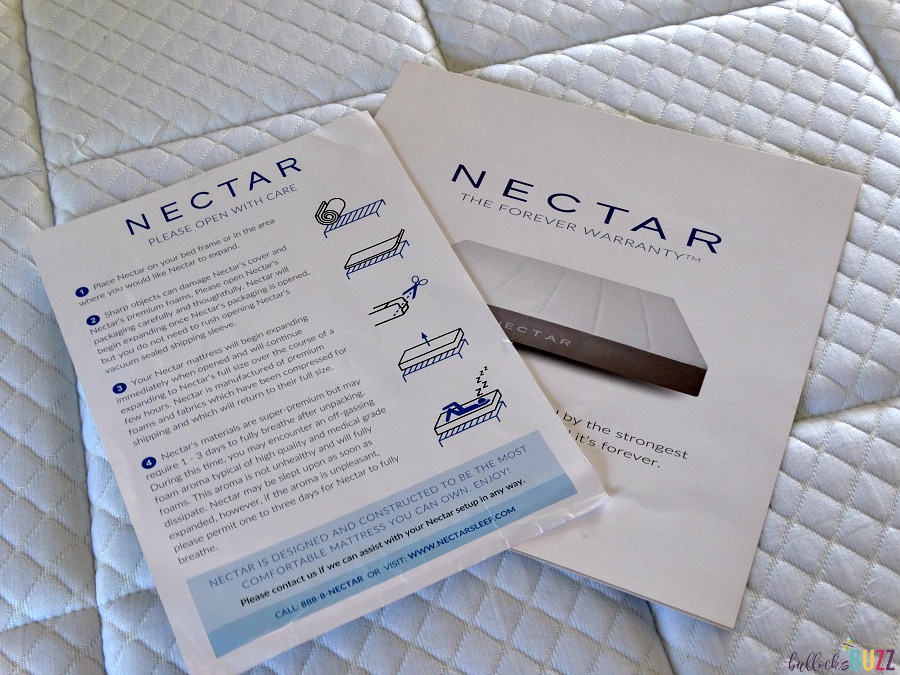 In Summary
Overall, I'm very pleased with our Nectar Mattress. Delivery was so convenient, set up was a breeze, and it's incredibly comfortable. The affordability of Nectar is another big bonus, as is the year long trial and the Forever Warranty.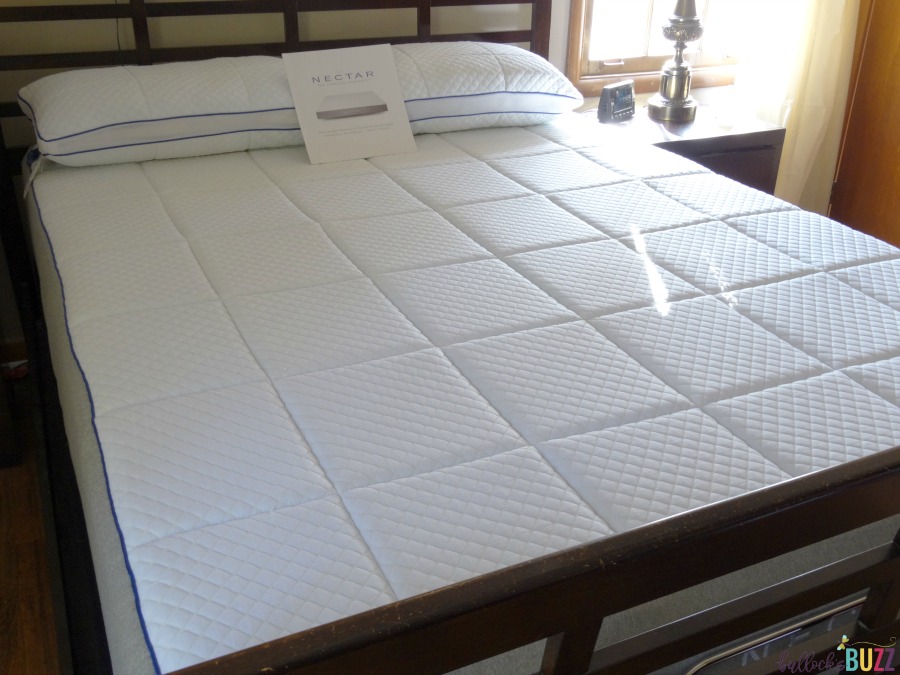 With numerous awards, a 365 night trial, free shipping & returns PLUS a Forever Warranty, who wouldn't want to try a new Nectar Mattress?! The Nectar mattress is only available online at Nectar Sleep's official website. It is available in Twin, Twin XL, Full size, Queen size, King size, and California King.
Most of us spend one-third of our lives sleeping. Don't you think you should spend that time on a comfortable mattress?