TORUK – The First Flight at Legacy Arena
Hey Birmingham! I am thrilled to announce that for 3 days only, Cirque du Soleil is coming to Birmingham's Legacy Arena! Dive into the world of Pandora and witness the magic and wonder as Cirque du Soleil performs TORUK – The First Flight inspired by James Cameron's box-office smash hit Avatar! This is one event you won't want to miss!
Join us from Friday, August 19 to Sunday, August 21 for five breath-taking performances of TORUK – The First Flight!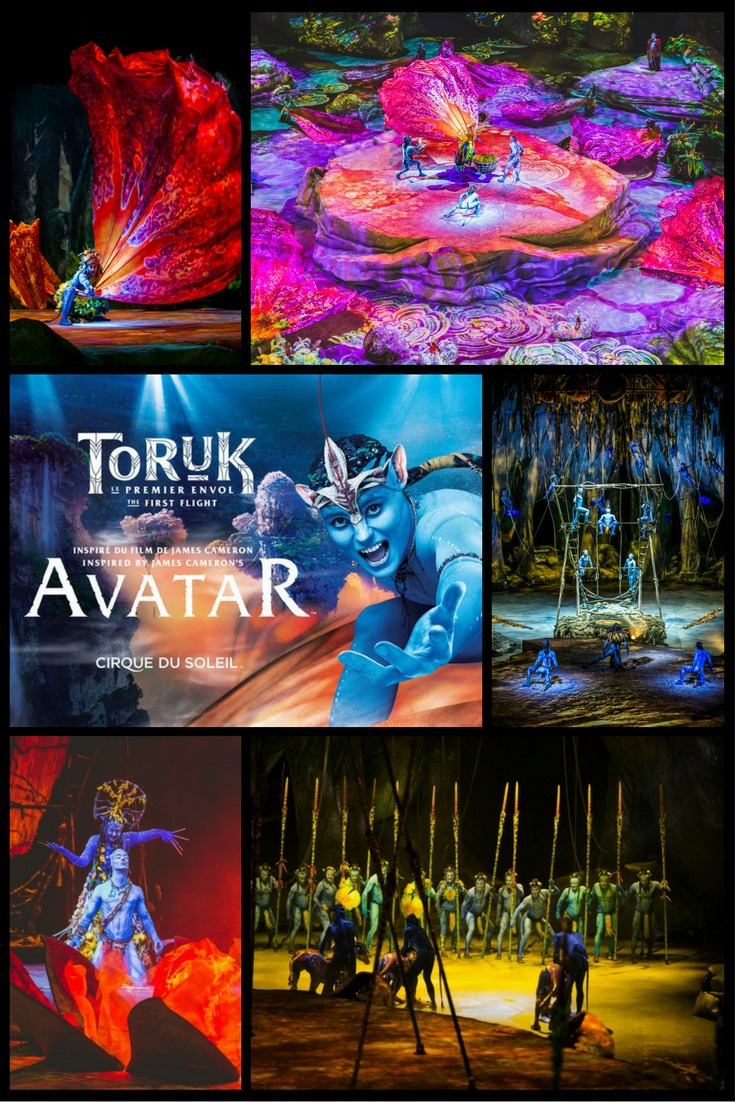 Ever since I was a child I've wanted to see Cirque du Soleil perform, and now I have the chance to watch as they bring to life the imaginary world of James Cameron's Avatar using a spell-binding combination of cutting‐edge visuals, puppetry and stagecraft buoyed by a soaring cinematic score! I cannot wait! Even better, I get to give away a set of 4 tickets to this family-friendly show to one lucky reader! Keep reading to see how you can enter to win!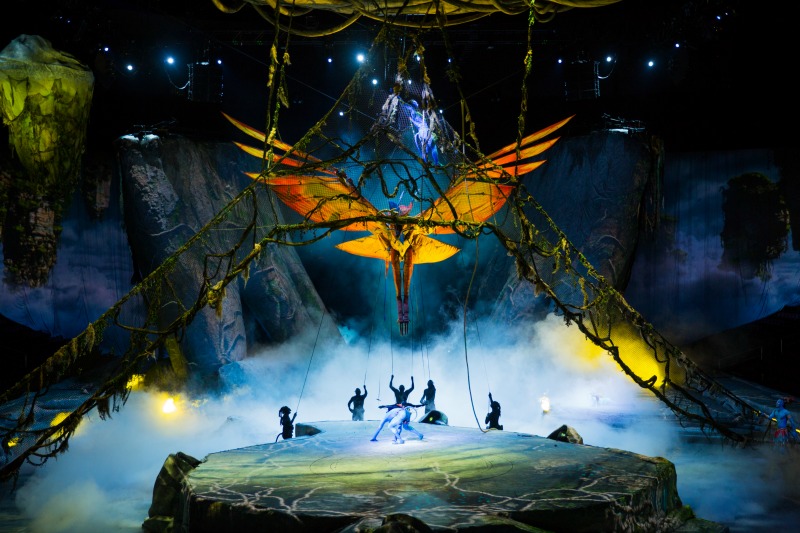 About Toruk – The First Flight
Narrated by a "Na'vi Storyteller" and filled with unforgettable characters, TORUK – The First Flight is a mythical tale set thousands of years before the events depicted in the film AVATAR, and before any humans ever set foot on Pandora.
When a natural catastrophe threatens to destroy the sacred Tree of Souls, Ralu and Entu, two Omaticaya boys on the brink of adulthood, fearlessly decide to take matters into their own hands. Upon learning that Toruk can help them save the Tree of Souls, they venture out on a quest high up in the Floating Mountains to find the mighty red and orange predator that rules the Pandoran sky. Prophecy is fulfilled when a pure soul rises among the clans to ride Toruk for the first time and save the Na'vi from a terrible fate.
Written and directed by Michel Lemieux and Victor Pilon, Toruk – The First Flight is a living ode to the Na'vi's symbiotic coexistence with nature and their belief in the basic interconnectedness of all living things.
About Cirque du Soleil
From its simple beginnings as a group of 20 street performers 1984, Cirque du Soleil has brought wonder and delight to close to 150 million spectators in more than 300 cities in over forty countries on six continents. Now, with close to 4,000 employees, including 1,300 artists from more than 50 different countries, the Québec‐based organization continues to amaze audiences around the world with their high-quality artistic performances. For more information about Cirque du Soleil, visit https://www.cirquedusoleil.com/.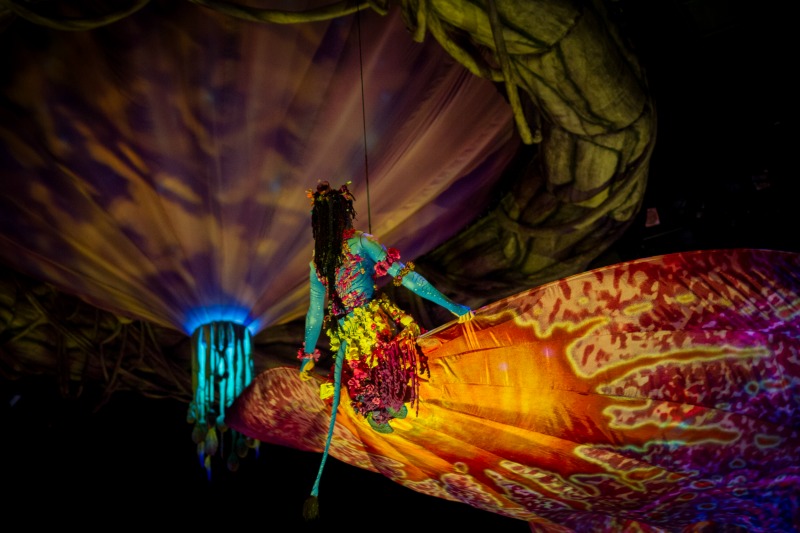 Birmingham Show Schedule (

August 19 – August 21, 2016

):
Friday, August 19 at 7:30 p.m.

Saturday, August 20 at 4:00 p.m.

Saturday, August 20 at 8:00 p.m.

Sunday, August 21 at 1:00 p.m.

Sunday, August 21 at 5:00 p.m.
Tickets begin at $33.00 (prices subject to change). To order tickets, and for more show and ticket information, call 205-458-8400 or visit https://www.cirquedusoleil.com/toruk.
TORUK – The First Flight App
Enhance your experience and become a part of the action before, during and after the performance with the new Toruk – The First Flight app! Cirque de Soleil, working with long-time technology partner SAP, has launched this first-of-its kind app to bring the experience of Toruk – The First Flight to a whole new level. Download the app now through Google Play and the App Store.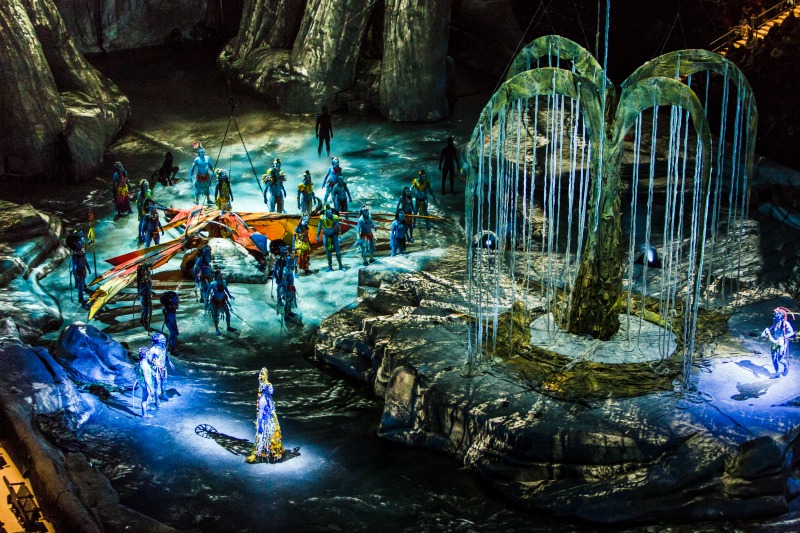 Get Social: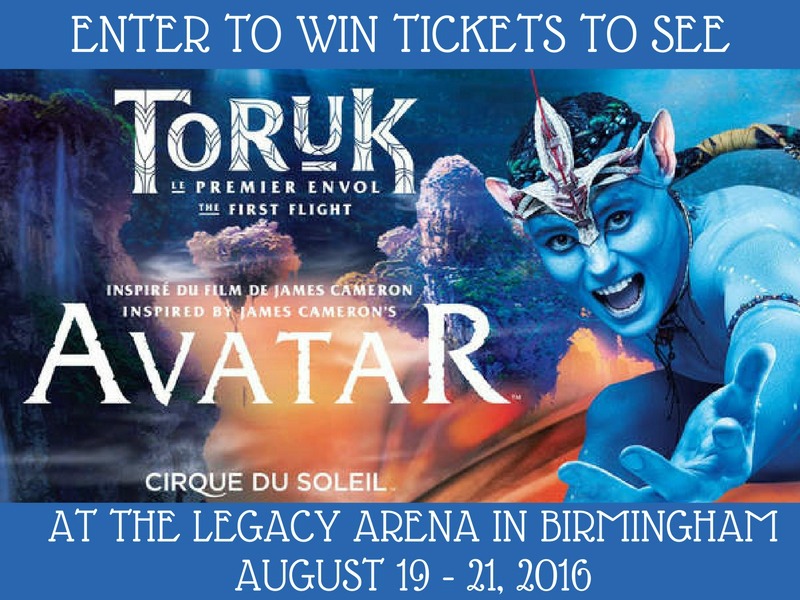 Win a Set of 4 Tickets for Opening Night of Toruk – The First Flight!
And now for the part you've been waiting for…the giveaway! One lucky reader will win a set of 4 tickets to see Cirque du Soleil's Toruk – The First Flight on opening night! Show time is Friday, August 19th at 7:30 pm at the Legacy Arena. To enter, simply use the Giveaway Tools below. This giveaway ends Sunday night at midnight on August 14th.
Good Luck!
CONGRATS TO OUR WINNER – DERRICK TRIPLETT!